Twitter is a popular social media and micro-blogging site that allows its users to express their concerns, opinions, and views in the form of 'tweets'. It is a versatile platform that allows people of all ages to talk about social and political campaigns, discuss their personal interests, and engage with a thriving community.
Based in San Francisco, the company was officially launched in July 2006 by an esteemed group of programmers and entrepreneurs. What makes Twitter stand out from other social media networks is that it's slowly becoming the most important source of global news.
Some of the most famous impactful campaigns like '#ShareAcoke' by CocaCola, 'Ice Bucket Challenge' by ALS association, and '#ThisGirlCan' initiated by Sport England found their audience primarily through Twitter.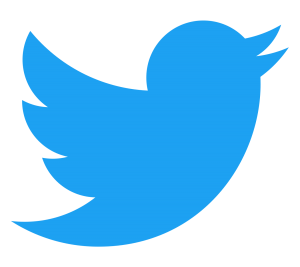 Twitter is joined by worldwide leaders, sportsmen, celebrities, and a multitude of influential personalities. The site gives people a chance to follow their favorite personalities and converse with them. Even the Pope tweets!
As a mainstream social media platform, Twitter is famous for its 'hashtag trends' that have the entire community on the bandwagon. It encourages its users to actively engage in discussion, spark meaningful conversations, and above all, enjoy the social media experience.
With so much to offer, there's no doubt that Twitter also offers excellent support service. There are a number of ways to get in touch with the team for any questions, queries, or complaints. Twitter offers its users the ultimate social network experience through a user-friendly and an easy to navigate homepage.
Available in both mobile-friendly and desktop-friendly versions, Twitter is a melting pot of communities and cultures from all around the world. Read on to find out how you can get in touch with its customer support team!
How to get in touch with Twitter support team:
Twitter support service
Twitter offers a wide range of help topics for its users to help them navigate on their social media profiles easily. However, sometimes, users may face issues regarding activating or deactivating an account, blocking another profile, or downloading the site on their device. In such cases, here are the best ways to get in touch with their support team.

Contact Us Page
Twitter offers quick and easy ways to find what you're looking for. Since it's a social networking site, most issues that users face are exclusive to their accounts or newsfeed. In this case, instead of talking to a representative, users want quick solutions.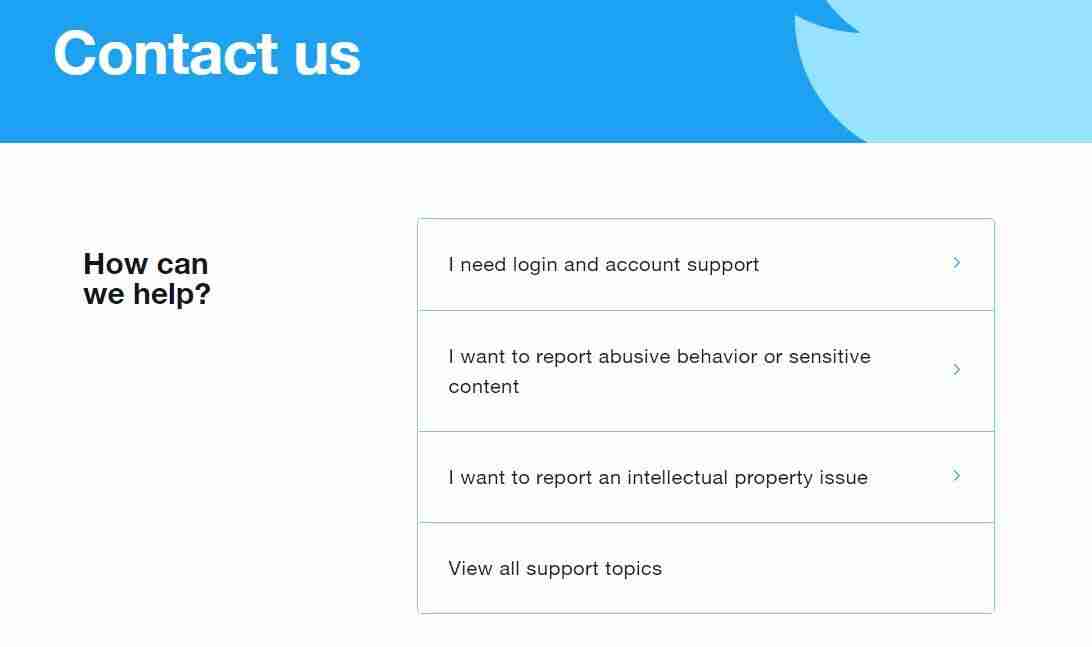 And, that's precisely what Twitter does on its 'Contact Us' page. Here you can find a list of common troubles or questions users face. Upon clicking the relevant question, you will be directed to a series of steps that the site provides to resolve the issue.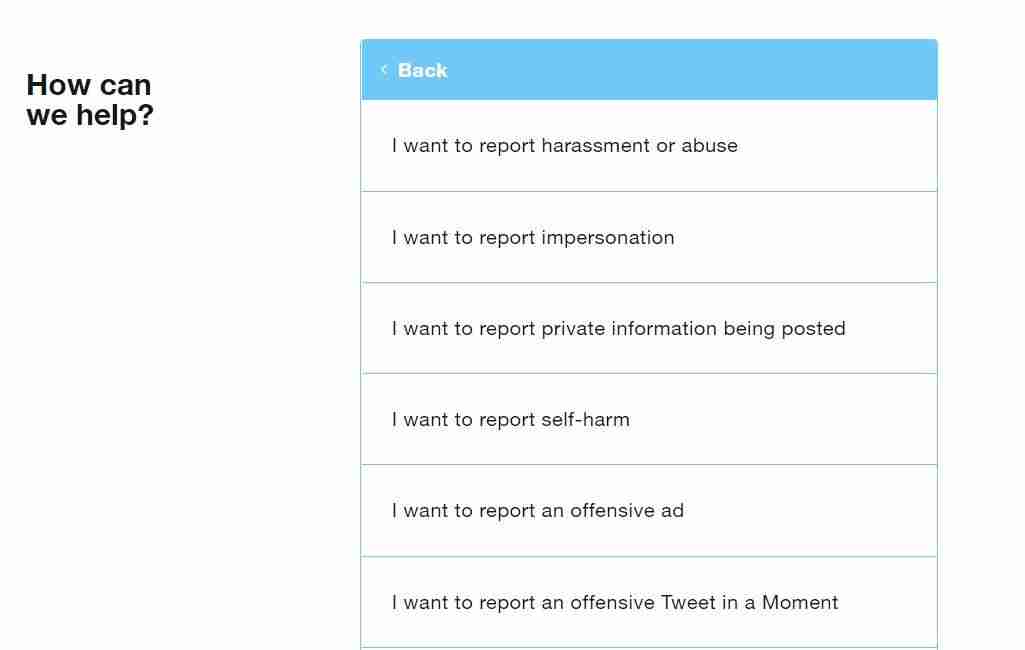 Whether you need account support, want to deactivate your account, or wish to report an intellectual property issue, you can find a relevant link on the 'Contact Us' page. If you think someone posted content that is provocative or intends to harm another religion or community, the page tells you how to report the content.
Safety and Security
If you frequently post your pictures or videos on Twitter, you'd know that the social media website requires permission into your database. Whether it's on cell-phone or desktop, safety and security are top concerns of every user when using a blogging website like Twitter.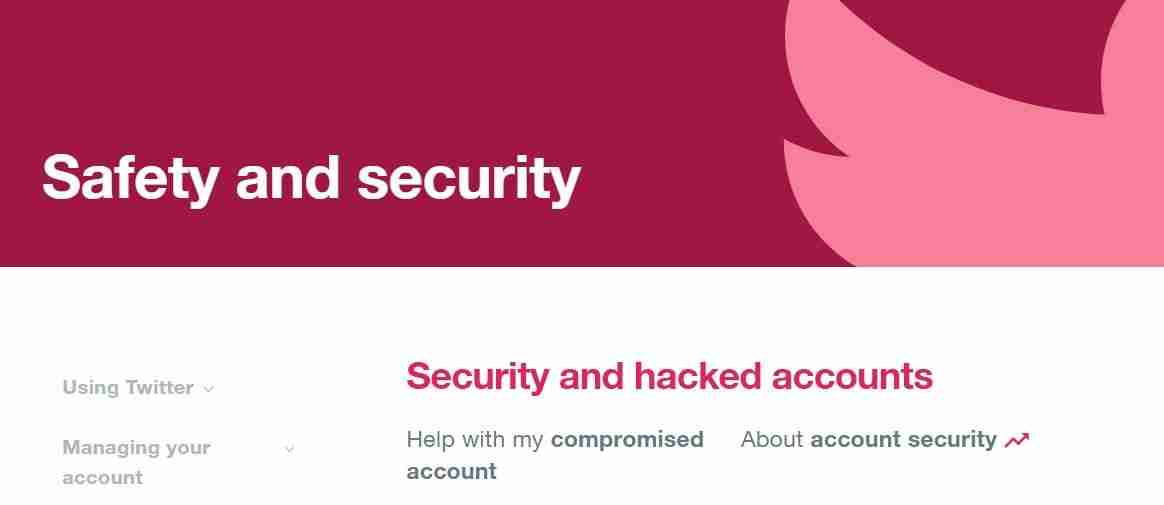 The Help Center offers a detailed list of security issues that you could potentially face. For example, if there are certain tweets you want to protect from the public, this section can help you.
If you want to learn how to use your GPS to find Twitter locations or want to sort out your 'privacy settings', the page teaches you detailed steps to resolve the issue.
Managing Your Account
If you can't find your issue in the 'Safety' section, you can head to the "Managing Your Account' page. Whether you want to change your password, verify a Twitter account, or deactivate your account, this section provides a detailed, hassle-free guide to get each of the tasks done.

There's also a "Using Twitter" section that specifically deals with tweets and their content. This section can help you with queries, concerns, or complaints about direct messages, using Periscope, or how to add content to your Twitter page.
New User FAQs
If you've recently joined Twitter, the website welcomes you with a list of FAQs that describe what Twitter is, how to set up your account, and how to post a tweet. Some users may find the site confusing and hard to navigate at first, which is why the FAQs section addresses each concern comprehensively.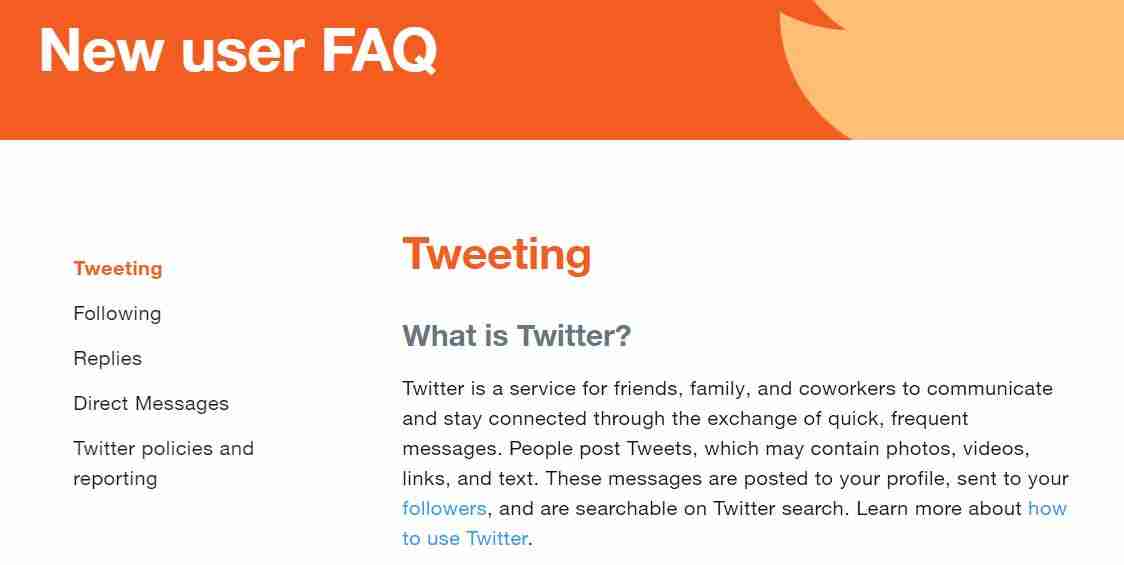 If you want to add a Twitter widget to your website or blog to inform your followers about your Twitter presence, the section offers a direct link to download the plug-in. Here, you can also find help on understanding the difference between a reply or a direct message and how to report a spam message.
Understanding Rules and Policies
Twitter is a global social media platform, which is why the site recognizes the importance of safety rules. Since it's also used as a news platform, there have been instances when users have posted sensitive content without a trigger warning.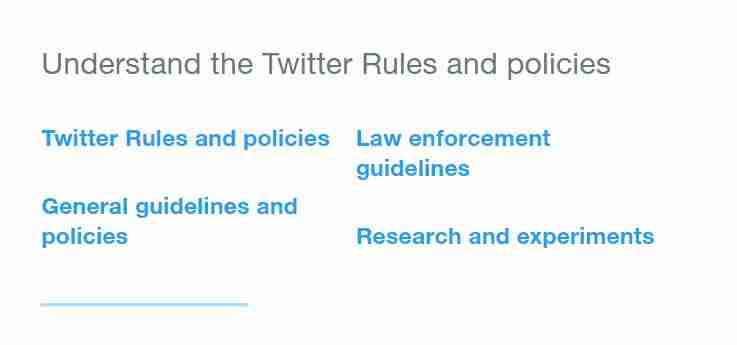 Twitter addresses this issue with a detailed section called 'Sensitive media policy'. It also addresses general guidelines and policies that users must follow while using the social media website. Twitter keeps its users facilitated and updated in every way so that they can enjoy surfing on the site without hassles.
Submit a Ticket
You can also submit a ticket by selecting a relevant topic such as Hacked account, Login issues, or Managing your timeline.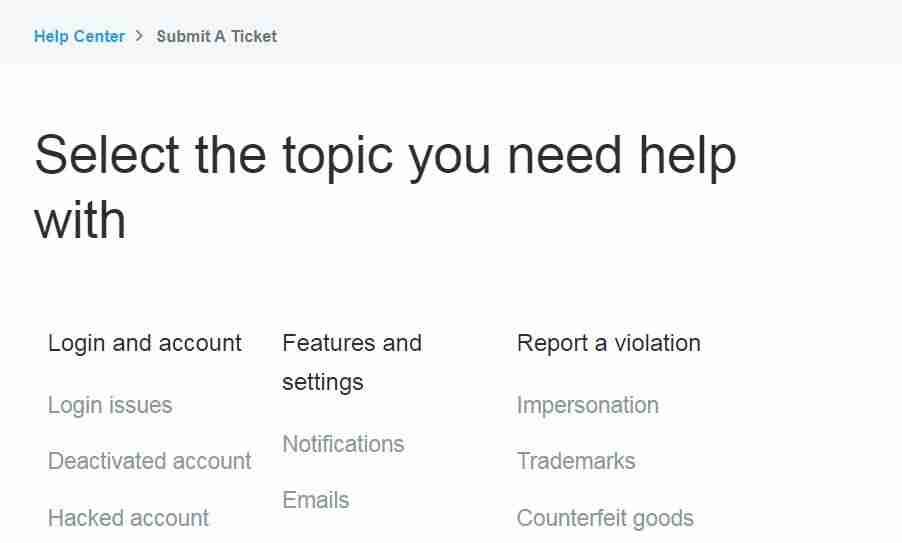 Social Media Support
Twitter is a fast-evolving community that also has a known social media presence. It has a separate account by the name of "Twitter Support" that keeps its followers updated with the latest news and tips and tricks.
A Final Word
Twitter is a thriving global community with millions of users. Whether you want to understand the general guidelines, set up a different account, or talk to the team, use the quick guide above to accomplish your tasks!