One of the most successful privately owned appliance retailers in Western Canada is called Trail Appliances. The Broderick family, which still owns and operates all Trail Appliances locations, has never forgotten their humble origins. This family began their business by renting out appliances from a bottle depot in Calgary during the 1970s. The business skills and community values that attracted so many customers to their bottle depot drove this company inexorably towards success.
Trail Appliances now has 15 huge locations in three Canadian provinces: Alberta, British Columbia, and Saskatchewan. Customers from all around the region can purchase many products here, including refrigerators, dryers, washers, dishwashers, humidifiers, and ovens. Trail Appliances focuses on products made either in North America or Europe. A few well-known brands carried at Trail Appliances include AGA, Blomberg, Asko, AEG, Aprilaire, and the largest assortment of Energy Star products in all of Canada.
Trail Appliances customer service
Trail Appliances has a robust customer care division. If you want to speak with a member of the Trail Appliance team, they recommend calling this number (604) 777-3300. Trail Appliances' customer care division is open Monday through Saturday from 8:30AM-5:00PM.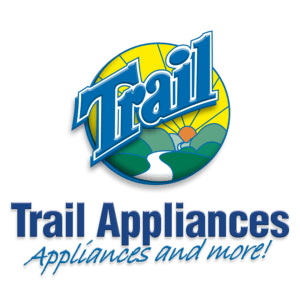 There's a great deal of information on this company floating around the Internet. We've taken the trouble to find some of the most helpful URLs so you don't have to go through the hassle. Take a look at these websites below.
If you have a question or complaint you feel can only be addressed through a written letter, then you are more than welcome to send Trail Appliances a letter using this address:
Trail Appliances Ltd. Headquarters
3388 Sweden Way
Richmond, BC V6V 0B2
Trail Appliances considers this location their headquarters, but it is also one of their store locations. You can call this store using the number (604) 278-6133, or fax using the number (604) 278-4148. This store is open Monday through Thursday from 9:00AM-6:00PM, on Friday from 9:00AM-8:00PM, on Saturday from 9:00AM-5:00PM, and on Sunday from 11:00AM-5:00PM. Of course, if there is a store closer to you, you can also send your letter to that Trail Appliances location. Just check out the first link for complete information on all the different Trail Appliances stores.
Trail Appliances is very active on social media. This company actually has an Instagram page located right here. Twitter users can find Trail Appliances' webpage by clicking on this link. And, last but no least, Facebook users can check out Trail Appliances' page at this URL.