TTC, short for Toronto Transit Commission, got their origin in the year 1921 and since then, they've been committed to providing the best service to the citizens of Toronto. This public transport agency is known to operate bus, streetcar, subway, and paratransit services.
They haven't let go of their core principles –Service, Safety, and Courtesy. For them, these are their defining characteristics that have got them thus far. Their customers are their number one priority, which is why they've taken to creating new ways to improve the quality and efficiency of their service. They're recognized all over Canada for their impeccable safety record.
For TTC, communicating with their customers is extremely necessary to strengthen their relationship with them and improve their experience. They're always in search of new projects and ways to evaluate their performance and make sure their loyal customers have no reason for complaint.
TTC Contact Information
If you have any free queries, you can contact them in the following ways.
To get automated information about routes, schedules, services and fairs, dial 416-393-4636. This service is available 24 hours a day.
For operator-assisted service, you can call them anywhere between 8am to 6pm on any day, excluding statutory holidays.
Call Toll Free: 1-866-642-9882, available from 8am to 6pm every day, except statutory holidays.
Same goes for TTY Hearing Impaired Service, 416-481-2523
For Elevator Service Status Line, call 416-539-5438. This service is available 24-7.
If you have any complaints, suggestions or compliments that you'd like to submit, then there are online forms available to assist you.
You can submit a form if you're filing a complaint against:
To find information about complaints or compliments regarding the conduct of Transit Fare Inspectors or Transit Enforcement Special Constables, go to this link.
You can also submit a compliment or suggestion on their website.
Any comments or questions related to their Wheel-Trans services can be made by contacting the Wheel-Trans customer service. You can also email them at wtcs@ttc.ca to send them your complaints, suggestions or compliments.
You can also mail them at the address provided below.
Toronto Transit Commission
1900 Yonge Street
Toronto, Ontario
M4S 1Z2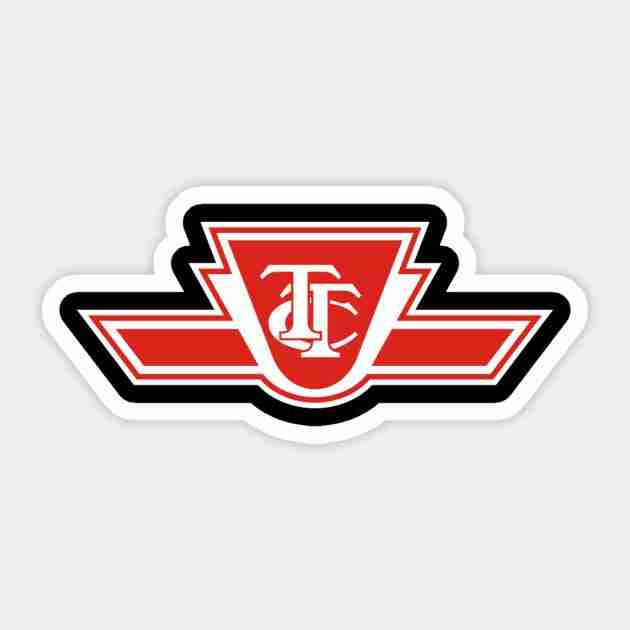 Customer Service
For customer service, call 416-393-3030 anytime between 7am to 10pm daily.
To meet the customer service representative in person, you can go to the following address.
1900 Yonge Street, Toronto (Only available on weekdays, 8:30am to 5pm, except statutory holidays)
For more information, go to their website.
TTC's Customer Communications Process
Their Customer Communication Process involves 6 steps. It's designed to keep the customers engaged.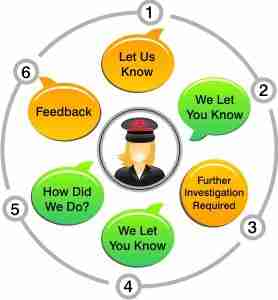 Step 1: Let Them Know: This is where you'll send them any complaints, suggestions or compliments either by mail, phone, online form, or visiting them in person.
Step 2: They'll Get Back to You: This is where they'll answer your question regarding service delays or their policies
Step 3: Further Investigation Required: This step is needed in case the matter requires conducting interviews with route supervisors, operators or other staff.
Step 4: They'll Let You Know: In this step, they'll provide you with information they've obtained in the investigation within 15 business days.
Step 5: They'll Ask for Feedback: Then they'll ask for your feedback regarding the outcome and their customer support service.
Step 6: You'll Provide Feedback: After you've provided your feedback, they'll take it into consideration and make improvements in their handling of customer complaints, compliments and suggestions.
Meet the Managers
They also have a program called 'Meet the Managers' designed specifically to allow you to get in touch with their managers and ask any questions you may have about TTC. Here's the schedule for these meetings:

Daily Customer Service Report
There's a daily customer service report on their website, which is basically a score card that has all the information about their performance. It's updated daily to create transparency and assess the value of the service they're providing their customers.
Here's a glimpse of this report: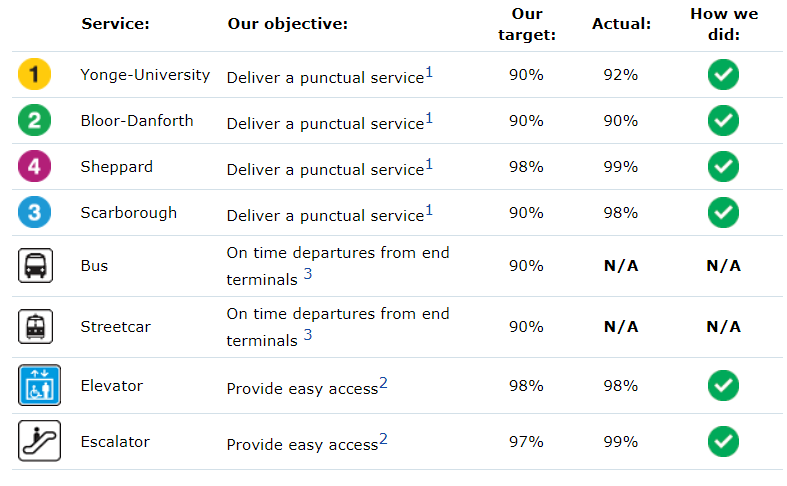 Customer Information Initiatives They've Taken
Other notable customer information initiatives they've taken are as follows:
TTC e-Alerts Customer Subscription Service
This is a service that's designed to provide email notices in real-time to customers to inform them of any disruptions in the schedule.
Platform Video Screens
Platform Video Screens or PVS are display screens placed at the platform level of the subway. They show the weather, time, and related news. They also include information about the Next Train Arrival System (NTAS).
Next Vehicle Information System
This system has been created to facilitate customers by improving the customer communications process and their experience with TTC.
Station Information Screens
These screens provide information about surface routes at a station, status of the subway and other relevant information that customers will need to know before they enter the system and pay for the fare.
Customer Satisfaction Survey
The Customer Satisfaction Survey has been prepared to measure the level of customer satisfaction based on some key attributes. The responders are asked to rate each mode they used on their previous trip and the quality of different aspects of TTC service. The results obtained from this survey are then used to evaluate how well the initiatives are doing and to decide what to prioritize in the future.
Free Wi-Fi
TTC doesn't stay behind in making sure their customers are always satisfied. All the subway stations have Wi-Fi service now. To connect your phone to the network, go to your Wi-Fi settings and select TCONNECT. After you're connected, go to any internet browsers like Chrome, Safari, BlackBerry Browser, Opera or Firefox to see a welcome screen that will show further instructions on how you can access the internet.
The best part about this is that there's absolutely no cost to connect to the Wi-Fi network. Wi-Fi won't be accessible between stations or in tunnels, but when your train enters another station that has Wi-Fi enabled, you'll automatically get reconnected to the internet.
For more information, you can send them a message at info@TCONNECT.ca or call their help desk at 416-777-9434
Social Media
You can also stay in touch with TTC on social media.