Taco Bell is an international Mexican-inspired fast food chain under the auspices of Yum! Brands, Inc. The company was established in 1962 when founder Glen Bell opened the first Taco Bell restaurant in Downey, California. In 1979, the chain arrived in Canada with the opening of its first restaurant in Ontario. Today, there are more than 170 Taco Bell franchises in the country. Taco Bell offers both classic Mexican fare, such as tacos, burritos, and quesadillas, as well as trademark specialties like Doritos Locos Tacos and Fries Supreme. They also feature a "Fresco Lite" menu for the more health conscious customer.
The Taco Bell company operates under the slogan "Live Mas," encouraging customers to get more out of life. To this end, the Taco Bell Foundation was established to help young people reach their full potential through high school graduation. To achieve this mission, the Taco Bell Foundation provides grants and scholarships to students in the communities where it does business.
Taco Bell customer care information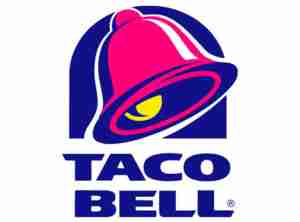 Taco Bell encourages customers to reach out to them to share their experience with the restaurant and to get information on the company and their products. To speak with one of the company's guest service representatives you can call 1-866-364-0846. You can also find a variety of online help services at the links below.
The mailing address for Taco Bell headquarters is:
1 Glen Bell Way
Irvine, California 92618
You can follow Taco Bell Canada on Twitter, Facebook, Instagram, and Snapchat (TacoBellCanada).