Suzuki is a successful Japanese automaker with a very long history. Michio Suzuki, for whom this company was named, founded Suzuki in 1909 as a weaving loom factory. Mr. Suzuki started to develop prototypes for passenger cars in the 1930s, but the outbreak of World War II put his projects on hold. It wasn't really until after WWII that Suzuki began to produce motor vehicles in earnest.
Today, Suzuki is known not only for its automobiles, but also for its motorcycles, ATVs, and even its wheelchairs. Suzuki's main headquarters is located in the Japanese coastal city of Hamamatsu. Suzuki products can now be found in almost 200 countries around the world.
Suzuki Canada customer support
If you own a Suzuki vehicle, you should really know this company's Customer Service number in case you have any questions or concerns. Canadians can reach a Suzuki Customer Care representative easily by calling this number (800) 934-0934.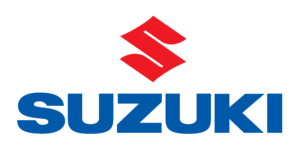 Of course, there's a whole lot more information on this company available online. We've listed some of the most helpful websites below to help you on your quest for quality customer care from Suzuki.
Want to send a letter to Suzuki Canada? Take down this address:
Suzuki Canada Inc.
100 East Beaver Creek Road
Richmond Hill, ON
L4B 1J6
You can call this Canadian office by using the telephone number (905) 889-2600.
If you're into social media, then you're in luck. Suzuki Canada is involved on some of the most influential social media sites out there. Facebook users can check out Suzuki Canada's profile on this page. People on Twitter can follow Suzuki Canada right here. If you have a Google+ account, you can subscribe to Suzuki Canada's webpage by following this link. Lastly, Suzuki Canada's Instagram page is located on this URL.