Suncor is a globally competitive energy company that has pioneered one of the largest petroleum resource basins in the world.
It has a large network of more than 1500 Petro-Canada stations all over Canada and in Colorado.
Besides that, they have a strong business portfolio consisting of various high-quality assets.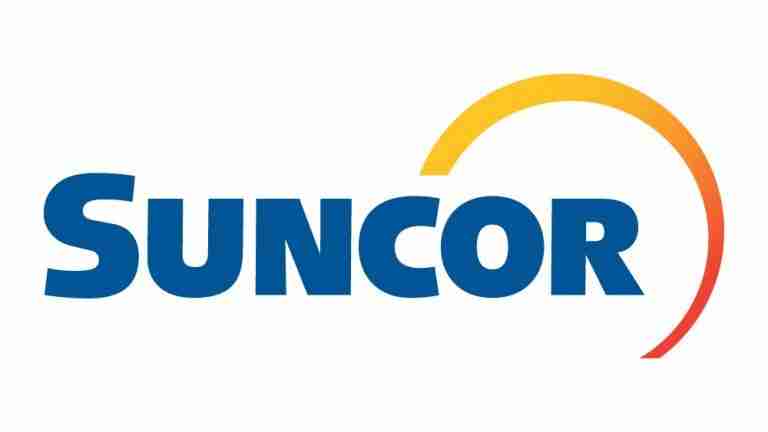 If you are interested in reaching out to Suncor but don't know where or how to do, you're in the perfect place. Keep reading to find out the different ways to contact Suncor.
How to Get in Touch with Suncor Customer Service
About Suncor
Suncor found its place on the map in 1967 as it finally developed Canada's oil sands for commercial use. Since then, it has only been growing bigger and stronger.
It claims to be North America's 5th largest energy company and one of the largest independent energy companies in the world.
It markets its refined products to industrial, commercial, and retail customers.
The company employs thousands of employees and contributes to Canadian businesses every year. More importantly, it also actively works to support local communities and invests in sustainable projects.
Suncor Customer Support
When it comes to such a large organization such as Suncor, the best way to reach them and get a response back is to approach the right department and use the right channel.
Otherwise, your request or inquiry can get lost among the thousands of queries they receive, and it may take them longer to get back to you. Therefore, continue scrolling to see the different ways you can contact Suncor for different purposes.
Contact Suncor's Head Office
Suncor has a comprehensive Contact Us page, which contains contact details for several of its business divisions.
You have the option of calling, emailing, and even visiting their offices if it happens to be in your vicinity.
For general inquiries or complaints, you can reach their main switchboard at this number or email them at this address:
And at this number:
In case you have an urgent matter and need it to be addressed immediately, you can reach Suncor at these numbers immediately instead:
If you wish to mail something to the Suncor Corporate Head Office, you can do it at the following address:
Suncor Energy Inc.,
P.O. Box 2844, 150-6 Avenue S.W.,
Calgary, Alberta,
Canada, T2P 3E3
Alternatively, you can reach them at these numbers as well:
For Media Relations
If you have any media-related inquiries, you can reach out to Suncor separately on the following email address or number.
This ensures that you are patched through to the right Suncor media relations representative, and your query is answered as swiftly as possible. You can reach them here:
For Investor Relations
Suncor has an entire section on its website dedicated to investor relations and information. You can visit this Investor Centre for browsing their resources and resolving your query.
Otherwise, if you still have any questions in mind, you can reach out to Suncor's investor relations team here:
For Advertising Inquiries
For any inquiries related to advertising, you can reach out to Suncor at their advertising-dedicated email address:
For Aboriginal Business Inquiries
If you have any aboriginal business inquiries, you can contact the relevant department at Suncor through this email address:
Contact Petro-Canada
Considering Suncor's vast network of Petro-Canada, you must have come across the gas station sometimes.
If you have any feedback, complaint, or inquiry regarding the Petro-Canada stations, you can direct them to their customer service team here:
Furthermore, if you want to contact Petro-Canada regarding retail or wholesale marketing, you can reach the right team here:
2489 North Sheridan Way,
Mississauga, Ontario,
Canada L5K 1A8
Contact Sunoco
If you need to make an inquiry or lodge a complaint at Sunoco, you can reach their dedicated customer service team at the given number.
This way, you don't have to contact any other Suncor department and wait to get redirected here. You can call them at this number:
Contact Suncor Energy Pipelines Division
If you happen to be interested in contacting the Suncor Energy Pipelines Division or wish to make an inquiry, you can reach them through these details.
For Suncor Energy (USA) Pipeline Company, you can get in touch with them at these numbers and address:
1715 Fleischli Parkway,
Cheyenne, WY 82001
Alternatively, if you wish to approach the Suncor Energy Logistics Corporation instead, you can reach out them at these numbers and address:
241 Kaska Road,
Sherwood Park, Alberta,
Canada T8A 4E8
Contact Oil Sands
Suncor also has a separate customer support team for its Oil Sands business division. Therefore, if you're trying to contact them, you can do so directly without having to go through other channels.
You can reach them at this address or number:
P.O. Box 4015,
Main Mailroom, Tar Island,
Fort McMurray, Alberta,
Canada T9H 3E3
Suncor Careers
No doubt, Suncor is a fantastic organization to work with loads of growth opportunities. So, if you happen to be interested in joining Suncor as well, you can visit their Careers page and look through the positions available or search by location as well.
Suncor Social Media
A large organization like Suncor with various business divisions deserves separate social media profiles as well. Therefore, you'll find Suncor not only on several social media platforms but with different profiles dedicated to different business divisions.
You can follow them on these platforms for recent news and recruitment activities as well.
Facebook:
Twitter:
YouTube:
LinkedIn:
Conclusion
With these links and contact details, reaching out to Suncor shouldn't be a problem at all. Depending on which department or business division you need to contact, you can find the right details and approach them directly.