Sun Life Financial is a leading insurance company in Canada. It started its operations 150 years ago and therefore, understands the Canadian insurance market and insurance needs inside out. It not only offers insurance solutions but also customized health programs and wealth solutions. Sun Life Financial is the industry leader with millions of customers, not only across Canada but also around the globe.
Sun Life Financial offers a range of trusted services and products that are tailormade to meet the needs of their clients. Their aim is to give each Canadian a healthier life and a lifetime of financial security.
The company operates from its financial centers established all across the country. They have over 4,000 advisors who work day and night and have made Sun Life Financial the leader in the Canadian insurance industry. Together with industry knowledge and the latest industry data, they are able to create customized solutions for their clients that help them achieve financial security.
Sun Life Financial is anchored by their proud history and is always looking for new ways to innovate themselves. As a result, they are able to offer Canadians simple and insightful solutions that improve their well-being. It makes them one of the most reputable and trustworthy financial companies in Canada.
Their unwavering commitment to their clients has helped them gain a place in the heart of each Canadian. Following their financial, health and well-being advice, Canadians are able to gain the freedom to enjoy their life without worrying about anything.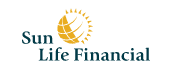 Sun Life Financial guarantees peace of mind, and that is the most important thing in the world.
Do you want to contact Sun Life Financial customer service?
This article provides a comprehensive account of the company's customer support services and contact information for its customers in Canada.
Customer Support – FAQs
You will find answers to all the frequently asked questions about Sun Life Financial here.
Customer Care Centre
If you want to talk to one of the customer care representatives of Sun Life Financial, you can get in touch with them at 1-877-786-5433 Monday to Friday from 8am to 8pm EST.
Important Phone Numbers
You can call the Sun Life Financial customer service representatives at the following numbers:
For Workplace Benefits: 1-800-361-6212
For Workplace Savings and Investments: 1-866-733-8612
For Discussing Prospects When Leaving an Employer or Workplace Group Plan: 1-877-893-9893
Sun Life Global Investments: 1-877-344-1434
Sun Life Guaranteed Investment Funds: 1-844-753-4437
For Public Service Health Care Plan: 1-888-757-7427
For Affinity or Association Group Benefits: 1-800-669-7921
For Any Other Inquiries: 1-877-786-5433
All these phone numbers are available from 8am to 8pm EST Monday to Friday.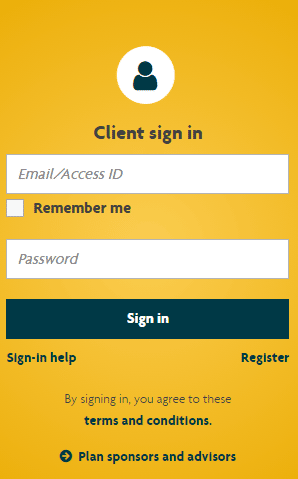 Sign-In Help
Do you need help to sign-in to your Sun Life Financial account? It's easy and simple. All you have to do is click here and you will be taken to their sign-in help page. On this page, you will find information about a number of topics that can help you sign-in to your account easily. You can click the following links that will take you directly to the solutions to specific queries:
My ID-Password Combination Doesn't Work
My Sign-In ID Has Been Suspended
Submit or Track A Claim
If you want to submit or track a claim with Sun Life Financial, then click here. If you want to talk to one of their advisors, you can Find an Advisor by entering their last name. You will also get answers to the following queries here:
Submit a Claim Online
Submit a Claim on Mobile Device
Submit a Paper Claim
Submit Claims Through Pharmacists
Track a Claim
Talk to An Advisor
Do you want to talk to an advisor about your situation or concern or are looking for a bit of advice? You can find an advisor by entering your current location or simply by the advisor's last name.
Download the "My Sun Life" Mobile App
You can download the "My Sun Life" mobile app to get all the services on your fingertips. The app allows you to do the following:
Submit Claims
Check Coverage
Manage Workplace Retirement Savings
View Personal Investments
You can get the app on Google Play and theApp Store.
Connect Via Social Media
Sun Life Financial is very active on social media. You can get in touch with them 24 hours a day, 7 days a week, on their social media channels.
Twitter
Air France also has an official Twitter account where you can get answers to all your questions immediately. Contact Sun Life Financial on Twitter.
Facebook
Follow Sun Life Financial on their official Facebook Page to share your opinions, experiences or to follow the latest news about the company.
LinkedIn
To get information about the company, or to get in touch with them for a career opportunity, connect with them on their official LinkedIn.
YouTube
You can follow Sub Life Financial on their YouTube channel to know about the latest activities.
Get a Quote
Looking for a quote for your insurance? Sun Life Financial offers quotes for all its products. You can get quotes for each by clicking below:
Head Office Address
Want to visit the office of Sun Life Financial? Here's the address of their head office located in Waterloo, Ontario. You can also mail them at the same address.
227 King Street South
PO Box 1601 Stn Waterloo
Waterloo, ON N2J 4C5

Subscribe to Sun Life Newsletter
You can subscribe to Sun Life Financial newsletter to get all the information you need. You can also get special offers by email if you subscribe to their newsletter
Sun Life Financial is the top choice of Canadians when it comes to insurance, health and financial well-being plans. You can get in touch with them through all the channels mentioned above for your queries and get instant answers.