Looking for the best sandwich in town? Something that you don't have to wait too long for but is also healthy? Well, look no more. Subway sandwiches have been around since 1965 when Fred Deluca and Peter Buck joined hands to deliver us the great sandwiches that are served at Subway to this day.
By 1974, Subway was a hit. It had 16 shops all over Connecticut. Today, Subway is one of the largest sandwich shops in the business, operating in more than 44,000 locations. Subway aims to deliver not only delicious but healthy sandwiches for you and your family!
Looking to contact Subway Canada? We got you covered. Subway's customer support service is one of the best in Canada. Not only do they deliver fresh food at your doorstep in under record time, but they also keep upgrading their customer support system so you can have the best experience. Here is everything you need to know about how to get in touch with Subway today.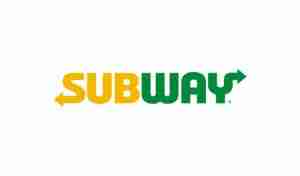 Customer Support
Subway Canada has an easy to use customer support system for all their customers. Looking to make a query or a complaint? Contact them through their website today! Their website includes several options on how to contact your nearest Subway. We have made a list for you.
Send a Query on Their Website
The Subway customer support serviceis unlike any other. One of the easiest ways to contact Subway Canada is by going to their website. Click on 'Contact Us' and it will open a form. All you have to do is find your restaurant or even just write your receipt number in the space provided.
You have to write your name, email, and phone number so they can easily get back to you. The last step is the most important – your message. At the end of the form, they have provided a box which you will type your complaints or queries in.
After you are done, send it, and Subway Canada will get back to you as soon as possible. This option can be used for giving feedback, asking a question, or even a gift card related inquiry. You can contact them here!
FAQs
Subway Canada has also made an FAQ to make things easier for you. For any questions that you might have, visit their FAQs page to learn the answer.
Whether it's trivia about Subway, opening a franchise in your area or how to invest in Subway stock, Subway Canada has made sure to answer all your queries in their FAQs section. Learn more about Subway by clicking here!
Subway Canada on Social Media
You can easily find Subway on social media.
They are available on:
Subway's Twitter is active all year round and is constantly keeping you up to date with their latest deals. Not only that, they are quick to reply to you if you have any queries or complaints.
If your food hasn't been delivered and it's been a while since you placed the order, contact them on Twitter, and we assure you, they will sort it out. You can also use Twitter to ask them about their latest deals and what time they will be operational.
Twitter is a great option to contact Subway customer support because it is quick and efficient. They always make sure to sort out your problem and who knows? You might get a free cookie out of it, too!
Subway's Facebook is just as helpful. Not only will they keep you up to date with the latest deals and offers, they will also make sure to read your reviews.
If you have a complaint or feedback, try contacting Subway Canada on Facebook by clicking the link mentioned above. Subway will get back to you as soon as they can and will also try to make sure you have a more pleasant experience the next time you visit Subway.
Subway's Instagram (also mentioned above) is always available if you want to tag Subway Canada in your pictures. You can also DM them if you have a request or are not satisfied with your food. Subway will make sure to get back to you in no time.
Keep Up with Subway Canada
Besides their website and social media, Subway has introduced several other ways to contact them. They have a mobile application that you can download from the App Store.
If you're looking for a restaurant near you, just go to their website and click on 'Find a Restaurant'. What makes Subway stand out is that the food is not only delicious but also quite healthy. If you want to place an order, simply visit their website or try their user-friendly application today.
You can even make an account on their website and avail exciting opportunities. If you have a gift card and want to redeem it, visit their rewards FAQs to learn more.
You can even play their game available on their website to win free sandwiches and cookies. Subway offers you amazing deals like 'Two for One' or 'Sub of the Day' which can be found on their Instagram, Facebook, and Twitter. To keep up with all Subway related news, follow Subway Canada on social media today.
If you want to learn more, you can always visit their 'Latest News' section to know what is happening in the world of Subway. Not only that, you can learn about Subway's history and where it all started. Subway also has a section on corporate social responsibility, which can be easily viewed on their website under the 'About Us' section.
Subway offers you the best quality food – locally grown, 100% Canadian. Not only that, Subway Canada makes sure to give back to the community and to those in need. They have partnered with Food Banks Canada to donate 2 million meals to Canadians who need them.
If you want to contact Subway, try the options listed above or visit your nearest sandwich shop today!