Structube is one of the most renowned Canadian home furnishing retailers, headquartered in Montreal. They deal with moderately-priced modern and contemporary home furniture and accessories and attachments.
Their first-ever store opened back in 1974 at the corner of Sherbrooke Street and Park Avenue in the city of Montreal. The company originally specialized in selling tubular retail clothing racks and that's how it came up with the name, "Structube" – an abbreviated form of the French terminology, "Structures Tubulaires".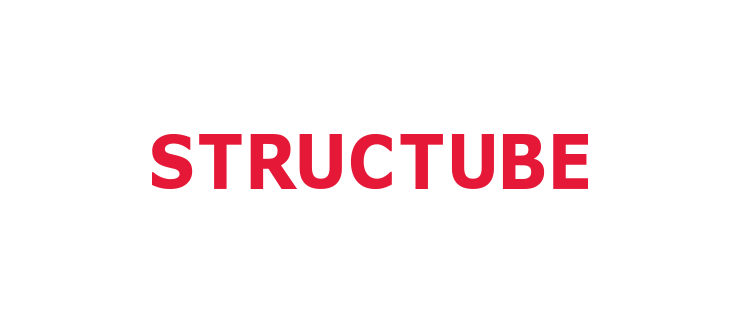 In 1980, it opened its first home furnishings store in Montreal that rapidly expanded into several locations across Quebec before making its way into Ontario. This was soon followed by stores opening in other provinces such as Alberta, Nova Scotia, and Manitoba.
Over the years, the family-owned business has grown into a thriving retail operation with more than 70 retail locations and 650 employees. The company's biggest strength is its top-notch quality goods available at exceedingly low prices.
This is why it is still ahead of many other home furnishing retailers. Because of its incredible success, Structube has also spread to the US market. According to the company's Marketing Director, Tony Trew, Structube is yet to undertake many other expansion plans.
However, it's not just the affordable prices that have contributed to Structube's immense success and growth. The company is also known for its exceptional customer service. At Structube, customer satisfaction is given utmost importance.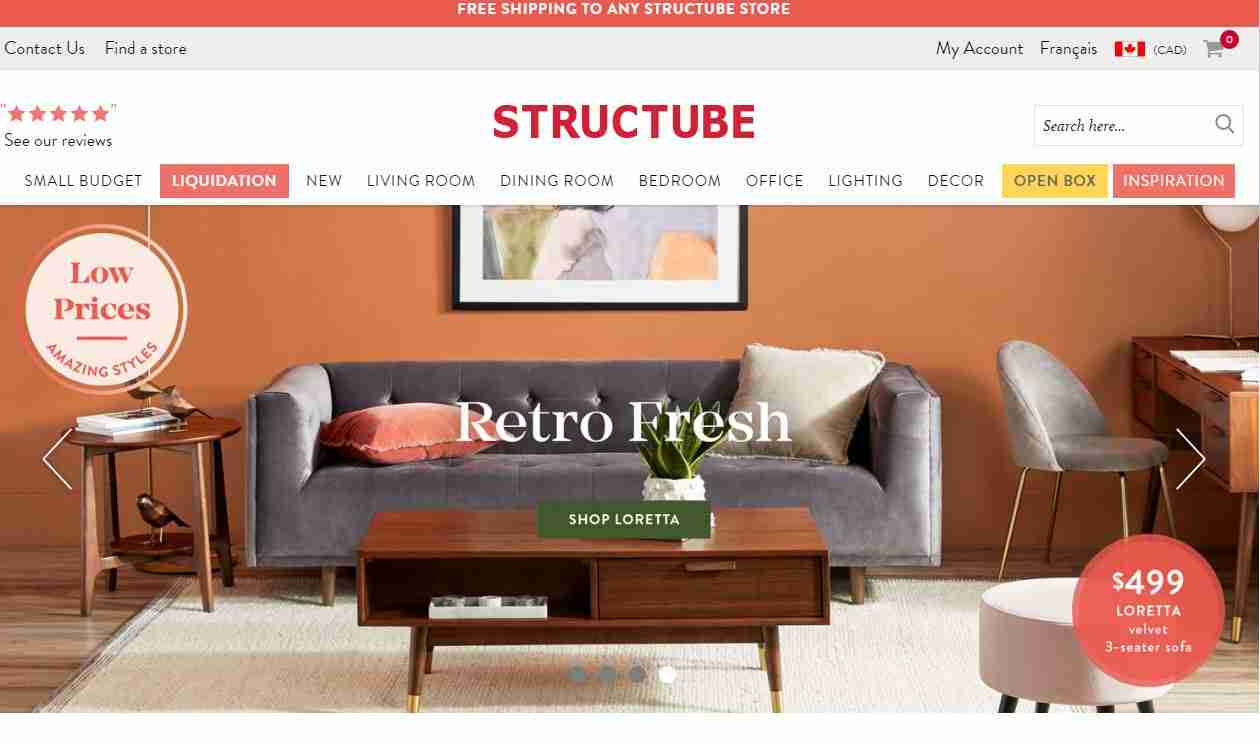 Their professional and prompt approach to customer care has made them one of the most admired retail brands all across Canada.
Their customer care teams are always ready to address queries and issues in as little time as possible. In this post, we are going to have a look at their various customer support services and features. So let's get started.
How to Get in Touch with Structube
Structube Customer Care and Support Services
Structube knows how customer service can make or break any business and therefore they pay a lot of attention to their customers' concerns. There's a vast range of care and support tools and services you can find on their website. Let's take an in-depth look at them one by one.
Structube Store Locator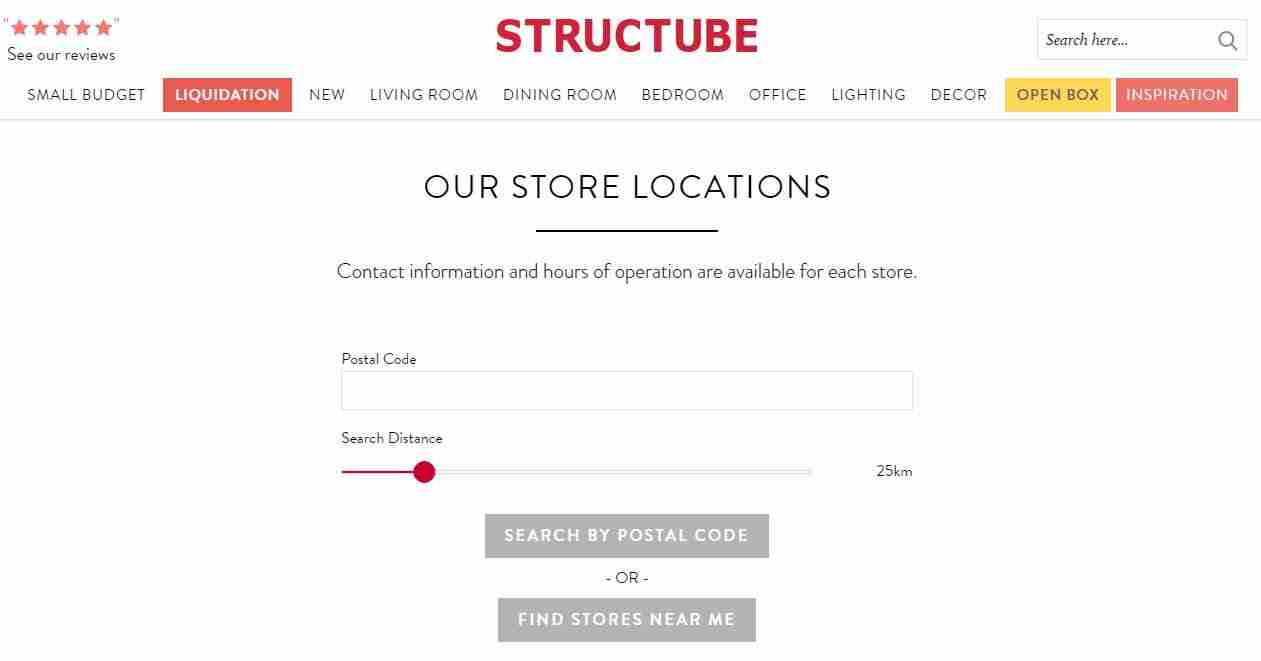 To help you find its location easily, Structube allows its customers to just log in to their website and go to the easy-to-use 'Find a Store' feature.
This will help you locate all the nearby Structube stores near your area. You simply have to enter your area's ZIP code wait for this handy tool to highlight all the nearest locations.
Moreover, you can also define the area within which you want the search to take place. If you don't know the postal code, you can simply choose the option of 'Find Stores Near Me' and the website will use your device's location to tell you about the nearest locations.
A complete list of stores is also given below that is categorized by provinces.
Structube Contact Page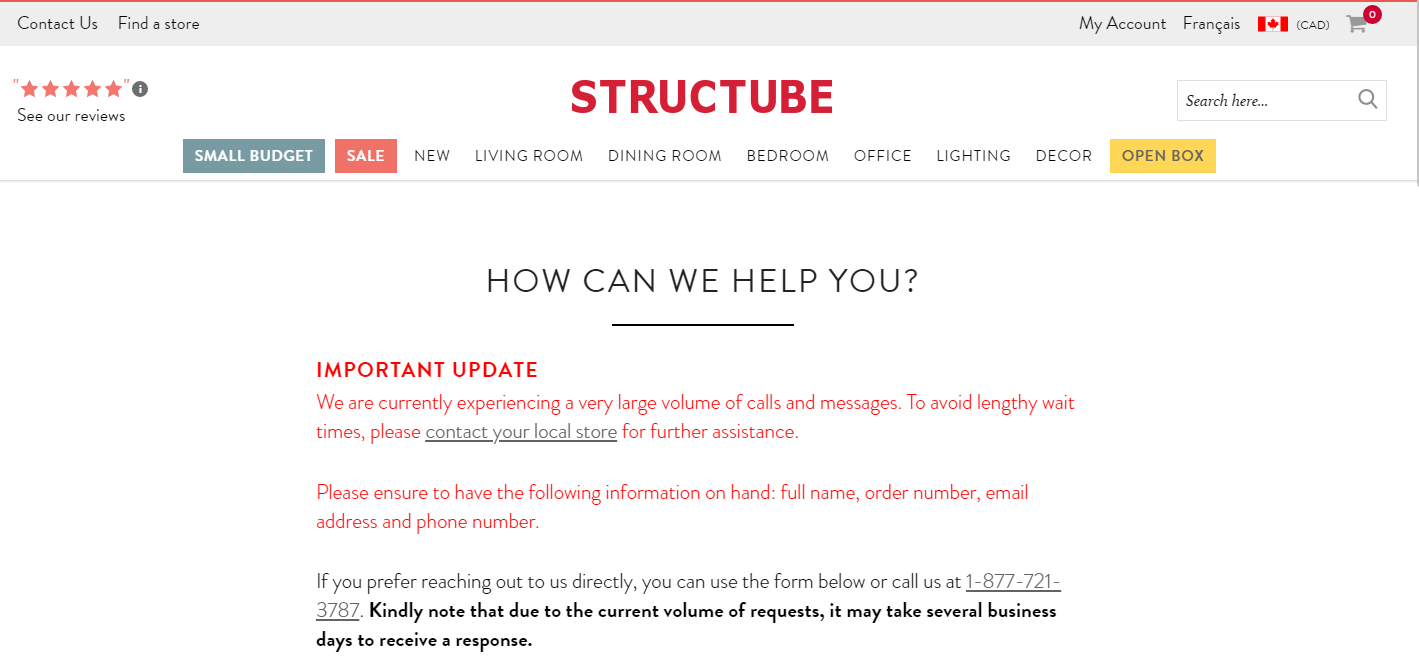 Structube emphasizes on helping their customers in every way possible even after you've made the purchase. This is because they believe in building a long-term relationship with their valued customers. Therefore, they provide you with various sources to contact them in case of any issues.
By clicking on this page, you will be directed to the 'contact us' page of Structube. You have different contact options to get in-touch with their representative. The easiest way to reach them is to call them on the following number: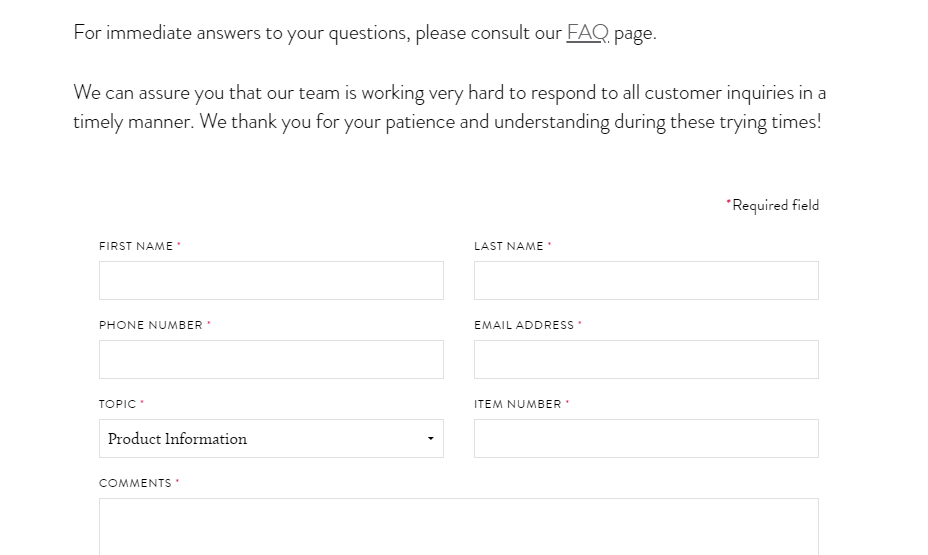 There is another option for you if you can't get in contact with a representative through the phone number. If you scroll down on the 'contact us' page, you will spot a form.
You can fill out your personal and purchase information in the given spaces and even attach pictures of your product. A customer service officer will evaluate your concern and give you a call accordingly.
If you are looking for more immediate answers to your queries, you can refer to their FAQs page. Here, you can expect to get the answer to most of your questions and concerns.
Frequently Asked Questions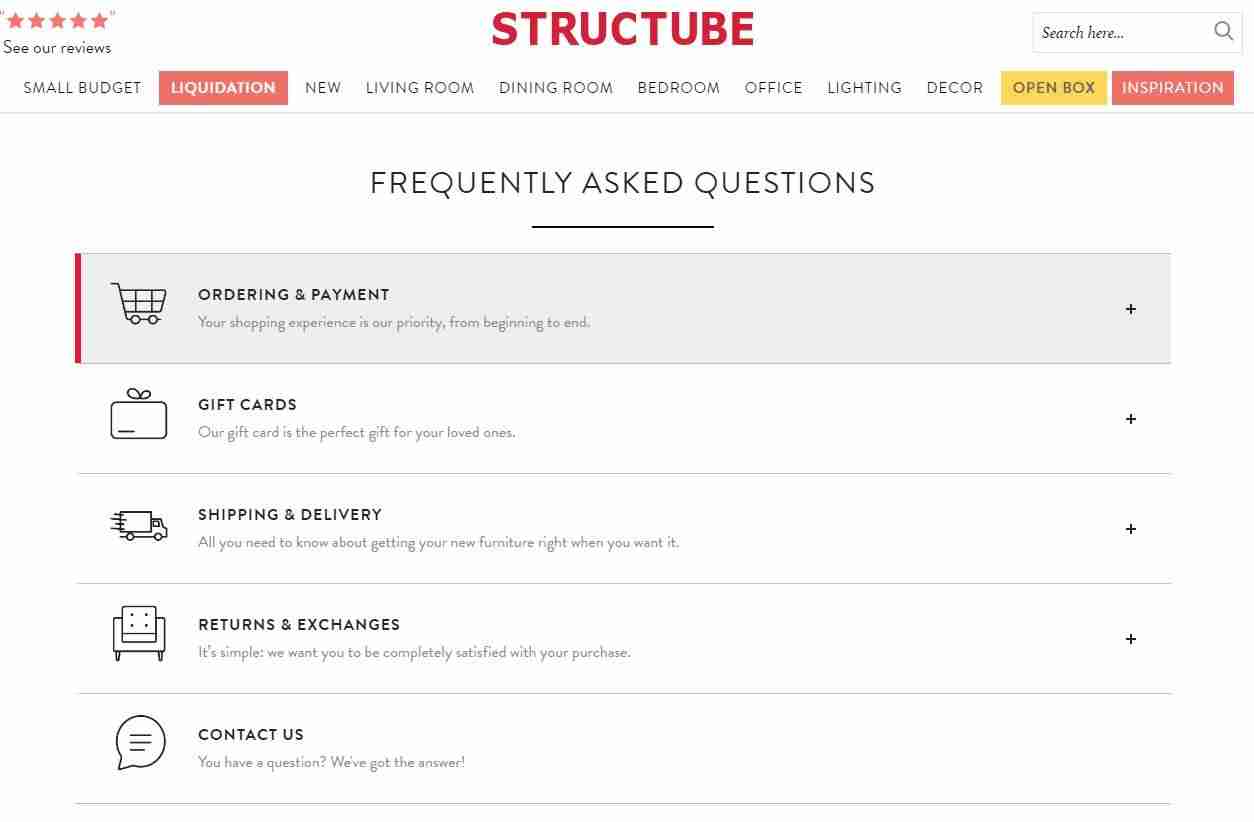 Structube's website provides a complete knowledge base for the customers in the form of Frequently Asked Questions. You can find this right at the bottom of their home page in the Customer Service category.
Here you will be able to find prompt answers to all of the queries and questions you may have as a customer. Their FAQs section is also regularly refreshed and is divided into the following categories.
Ordering and Payment – includes information on payment methods, product replacements, price adjustments, etc.
Gift Cards – includes details of their gift cards policy, expiration, and application.
Shipping and Delivery – includes information related to international shipping, shipping fees, order status, order cancellation or modification, and so on.
Returns and Exchanges – Includes all need-to-knows about Structube's return and exchange policy.
Contact Us – Redirects you to the 'Contact Us' page on their website that has all the contact information.
Social Media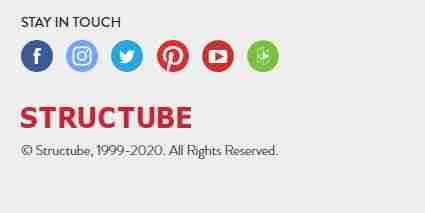 Structube has an active social media presence and they make the most of various social media platforms to interact with their customers. The social media representatives are active in responding to comments and engaging with their audiences.
You can follow Structube on Facebook and interact with them through comments, shares, likes, pictures, and videos.
Follow Structube's Instagram feed and stories to interact with them and know all about their latest happenings. They have an Instagram following of over 200k people.
On Twitter you can find out exciting promotional offers and news related to their products and other happenings.
Structube has an engaging account on Pinterest where they regularly pin posts up. They get about 3.7 million monthly views from followers all over Canada. You can find out about their new products and the latest home decor ideas from there.
You can subscribe to Structube's YouTube channel and be a part of their YouTube community. They showcase their collections and seasonal trends on their YouTube channel.
Structube also maintains its presence on Houzz which is an online community for finding out the best resources for home improvements, design, and decor.
To Sum Up
With all these customer service features available on their website, it can be easily understood that Structube put their customers first. With their skilled customer care representatives and easy to use tools and features, they strive to satisfy their customers to the fullest.