Starbucks Canada offers its customers more than just fresh and expertly prepared coffee. When you walk into one of the stores, delicious fine pastries, treats and premium Tazo teas are also waiting. Every detail down to the music played is carefully planned to create an inviting atmosphere. This is why so many times people walk into a Starbucks Canada store to work or enjoy pleasant conversations.
With Starbucks Canada, it's not just the baristas that are trained. Their customer service also employs skilled individuals that can assist customers with any issues over the phone, email or social media platforms. This article offers guidance on how to contact customer support representatives via multiple channels and how to go about helping yourself using the extensive archive of articles on Starbucks Canada's customer service page.
Online customer service – self-help features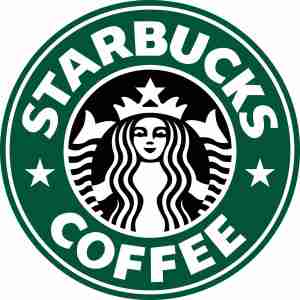 The way self-help works with Starbucks Canada is simpler than on other websites. A few popular topics are highlighted on the right side of the page but no advanced category filtering system is used. All you need to do to get answers is to type your question or a couple of keywords into the search box and hit the green search button.
The most relevant topics will then be listed underneath the search engine. Although some of the topics may be old, the customer service team at Starbucks Canada constantly updates them in case the information is no longer accurate. You can find almost anything in these articles from creating a new account and making changes to it, to phone numbers for specific departments and how to register an official complaint.
Contacting Starbucks Facilities Call Center (FCC)
If you want to report someone from a store or if you want to comment on a particular location you can do so by contacting Facilities Call Center (FCC). They can handle both general inquiries and emergencies. You can get in touch with FCC by phone or email.
Phone numbers
This number can be used for general inquiries
1 877 SBUX FIX or 1 877 728 9349
This is the number for the Starbucks Facilities Contact Center. Dialing this number is usually the easiest way to get in contact with a representative from customer service. You can ask questions or report problems found on the website or on-site locations. The line is available between 09:00 a.m. and 5:00 p.m. PT.
Email
You can use fservice@starbucks.com to report any problems related to stores. If you want to express any type of feedback outside of business hours, it is probably best to send an email instead of waiting for the right time to call. That way at least you know your message gets through fast.
Contacting Starbucks Canada via social media
Talking to a customer service representative through social media platforms is not the fastest way to get a response but it is one of the quickest ways to ask a question or guidance. The staff members are trained to handle most situations so their reply will usually contain the information you seek. Most customers seem to prefer Facebook and Twitter as alternative ways of contacting Starbucks Canada.
Facebook
Starbucks has a strong social media presence. Their Facebook page which you can access here, or by clicking the Facebook logo on Starbucks Canada's homepage, is a great place to visit to keep up with the latest news. Deals, job openings, and events are often posted on their Facebook page.
As a bonus, you can get in touch with customer service representatives via private message. You can either ask for general information, additional contact details or specific instructions on how to contact other departments. The reply will not be instant. It sometimes takes as long as a few hours for a representative to get back to you.
Twitter
An alternative to Facebook, Starbucks Canada's Twitter page is also accessible through the logo button on the homepage or by going here. You can use the page to tweet feedback or message a representative directly with comments or questions. Under the page's description, you will also find another email address dedicated to customer service: twittercustomerservice@starbucks.com.
Obtaining nutrition information
Some of the common questions people ask on the support page are nutrition related. Information on ingredients, calories of beverages and menus are offered here. Although some of it is found among the self-help topics, the Starbucks nutrition data page contains all the nutritional information anyone can ask for. Everything except proprietary information and trade secrets of course.
Starbucks Canada store locator
Most people have a favorite store that they go to and they never need directions for that. If you are the type of person that travels a lot and you always need a fix from Starbucks, then a store locator can help you find everything you need. The website's locator feature works on desktops, tablets and smartphones.
All you have to do to get the address, schedule and contact number of a store is to enter the province and city you are interested in. With the same locator feature, you can find the contact details of a location you've visited by entering its address. That will give you the means to place an order or call in a complaint.

Who to call if you want to lease a location
If you think you own a location that Starbucks Canada might be interested in leasing, you can place a call to their real estate regional office in Toronto at 416 585 2575. You should know that before doing so it is better to check if Starbucks is interested in branching out to your area to avoid spending too much time on the phone.
How to contact Starbucks Canada's head office
The company's head office is located in Toronto at the following address:
5140 Yonge Street, Suite 1205
Toronto, ON M2N 6L7
Canada
You can send a letter to this address. If you wish to schedule a visit or meeting, call 416 223 9903.