Staples have been North America's number one office supply store for over 30 years. They have extended their branch to Canada in 1991. Since then, Staples have continued to expand its market: they have grown from one Canadian store to over 330 in the entire country, giving jobs to more than 14.000 people. Staples were included in Marketing Magazine's top 10 Canadian Companies survey, showing that they still provide the same quality materials as when they first started.
Contact Information
For any general complaints, queries, or problems you have experienced with Staples, you can contact the customer care centre at 877-360-8500. This number is active every day, 24/7. Please remind that this number may incur additional charges, so we suggest you to contact your service provider if you have any questions regarding this.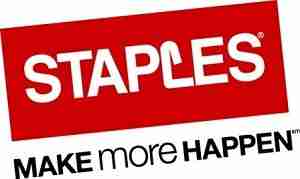 By phoning the same number as above, you will be able to reach the product concierge service, if you want to track down an item or propose that it gets added to the catalogue. You will also be able to come into contact with the credit application centre, where an operator is ready to assist you.
Moreover, you can visit the official website at www.staples.ca for any FAQs and general information you may need. You can use the 'Contact Us' page to send an email directly to head office, or to submit any query that you may have through the online channel. You can also view your order status online to see if you package is making its way to your home yet, or apply for credit.
Lastly, make sure to follow Staples on social media for any update: