Online betting services have a reputation of not being secure. With so many ways to scam unsuspecting users, people are reluctant to enter their credit card number anywhere on a website that does not offer some sort of privacy.
In the world of sports betting, Sports Interaction does a stellar job at providing its customers with the ultimate privacy and a secure connection to bet on their favorite sports without being scammed.
To know more about Sports Interaction's customer support services, check out the guide below.
About Sports Interaction
Sports Interaction is a Canadian-owned online sports-book that allows people to bet on various sports and games. Licensed as the first online sports betting website, Sports Interaction has cultivated a reputation of providing a secure and trustworthy way of betting online in the gambling market.
The website covers various sports, as well as games and live casino.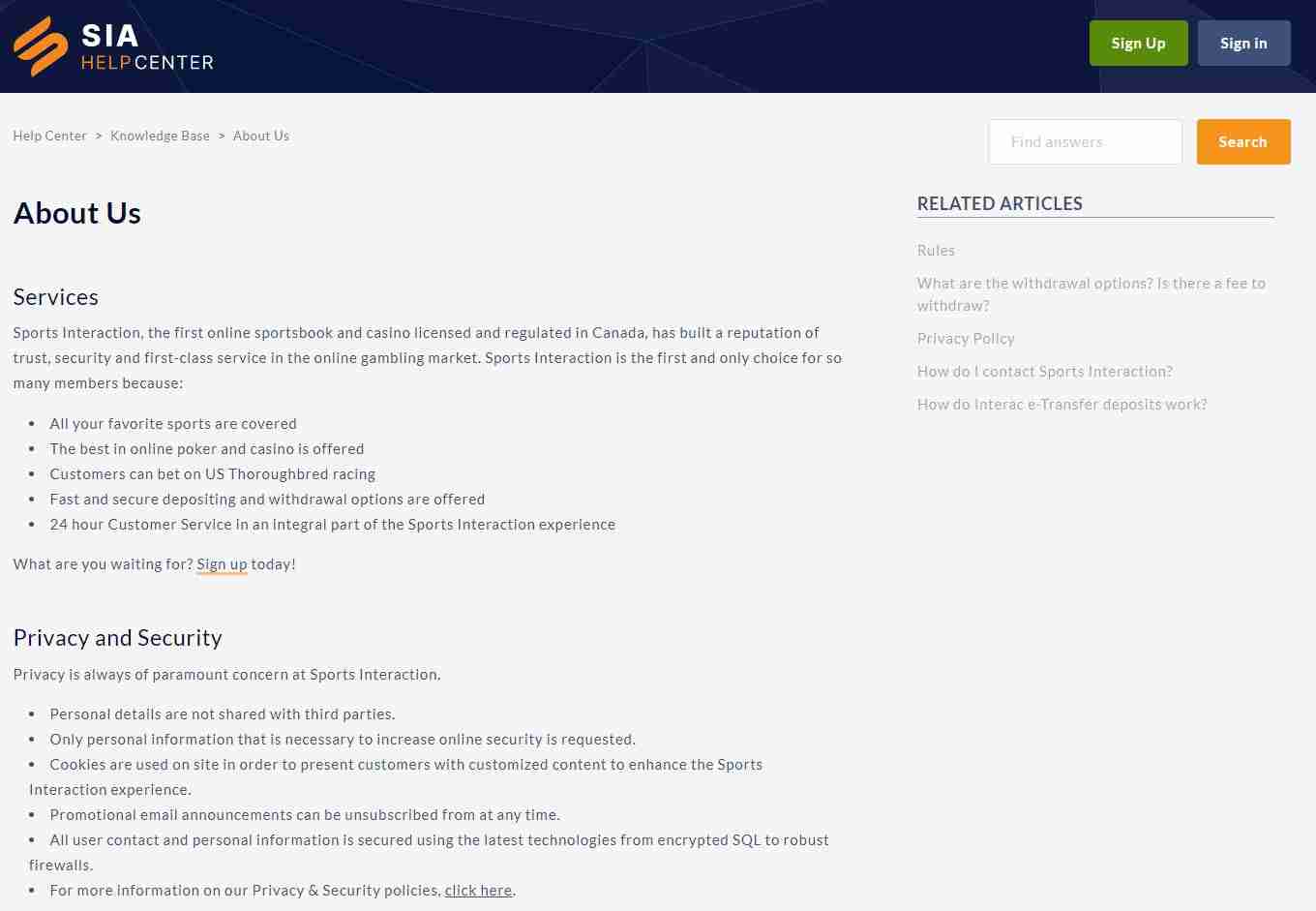 Sports Interaction Customer Support Services
Since online betting requires a certain skill set, which not everyone has, Sports Interaction provides unlimited information on its help center. Their customer support services cover the technical aspects of the website, which include:
How to manage your account
Deposits
Bonuses and promotions
Withdrawals
Registration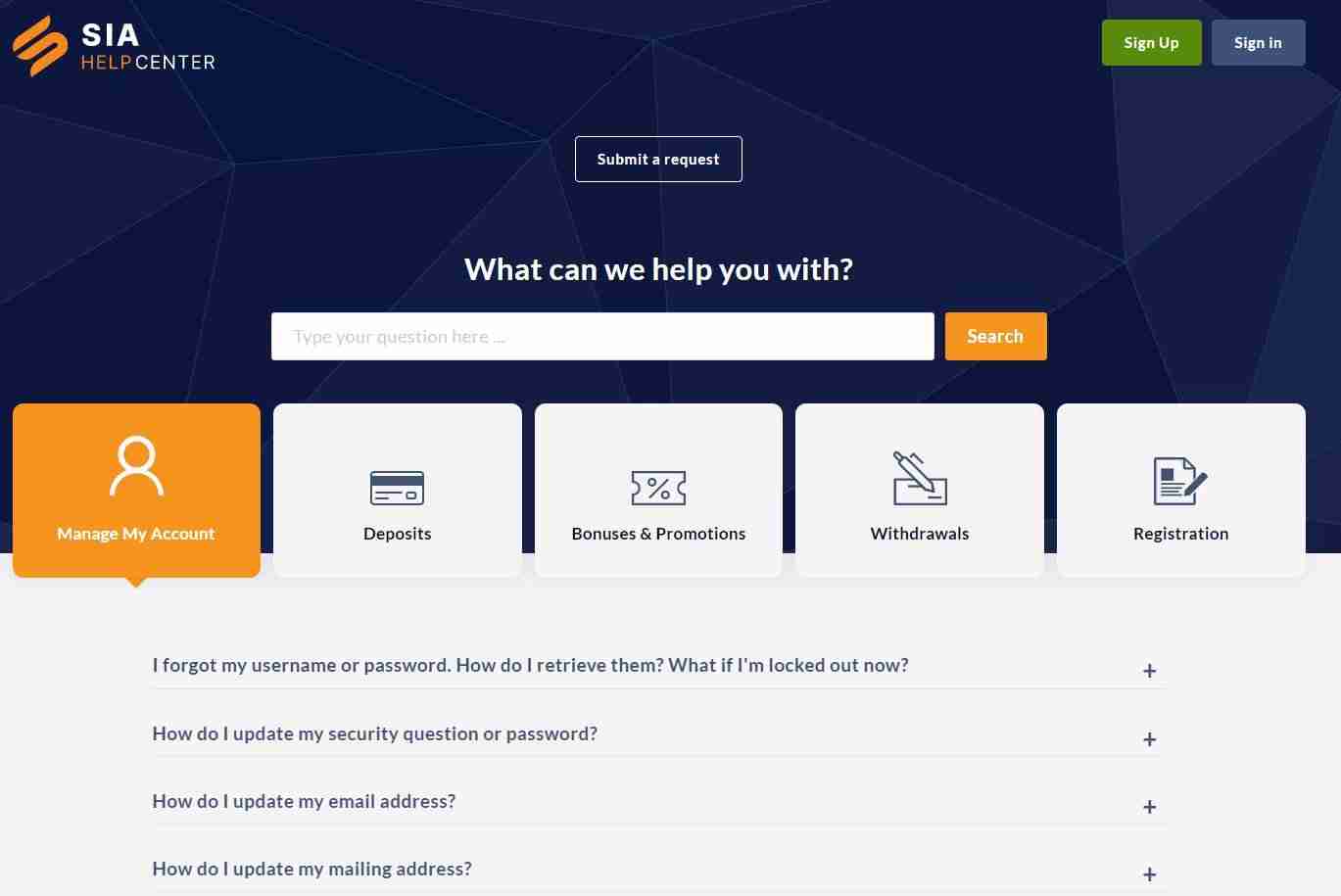 The help center provides various ways to get in touch with a customer service representative. You can call them directly, chat with an agent, and email them too.
The website provides different categories that offer information about a specific sports and how to bet on it. These categories include:
Betting On Baseball
Betting On Basketball
Betting On Boxing / MMA
Betting On Football
Betting On Golf
Betting On Hockey
Betting On Soccer
Betting On Tennis
Browser Support
Casino
Poker
Other support service categories include:
Banking
Bet Types
Racebook
Security
Sports Betting
Sportsbook
Technical Support
Call Support
The first contact option is calling the website and talking to a professional betting agent, who will help you with basic information about registration and betting.
Toll Free Number: +1 888 922 5575
To know more about sports betting, you can visit their knowledge base page.

Live Chat
The second contact option is live chat, which allows you to talk to an agent and get assistance while you are placing a bet. Most people get confused what to do when they have made an account, which is where this contact option comes in.
This point of contact is more helpful than calling a betting professional or emailing them your query.
E-mail Service
The "submit a request" for can be accessed through the help center page. Sports Interaction knows how difficult betting can be for first timers, as well as pros, which is why this option is available on every page, right at the top.
The email form is pretty simple. All you have to do is type in your email address, the subject line, and a detailed description of what you want help with. If you are having trouble with the navigation of the website, you can take screenshots and attach them in the email too.
FAQs
The FAQ page is pretty extensive and provides information mainly about how to register. However, there are several questions that have been answered under other categories, including deposits, withdrawals, and bonuses and promotions.
If a customer wants to know about betting, they can navigate to the knowledge base or the betting guide page.
Knowledge Base
The knowledge base page can be accessed through the about us page. This page offers every kind of information regarding Sports Interaction and betting.
It's an overview of queries to help you find out generally asked questions. To fully understand how betting is done step-by-step, you can visit the betting guide page.
Betting Guide
The betting guide offers detailed betting guides on every type of sport. It also provides tips and tricks on how to double your winnings.
To help amateur betters start with something simple, the guide offers different types of bets, which include: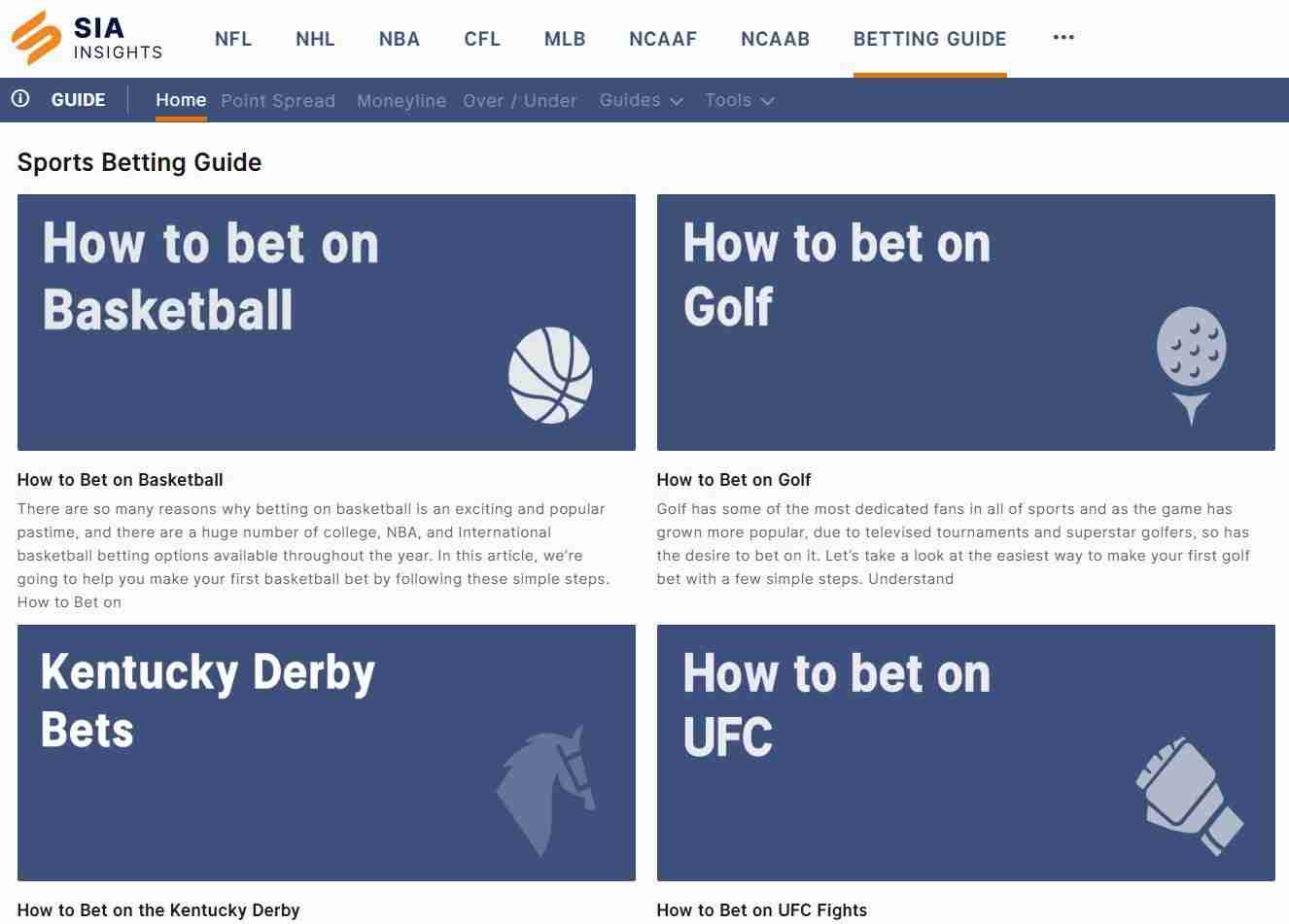 Betting on basketball, golf, etc.
Moneyline
Point Spread
Over / Under
Sports Insights
You cannot bet on any sports without knowing what the score is. Switching back and forth between websites that provide you with live news about how the game is playing out and changing your bets can be quite difficult.
To make betting easier for users, Sports Interaction offers its own news platform. This platform provides insights about games and matches going out at any point in time and also allows you to see the betting action to help you make a decision.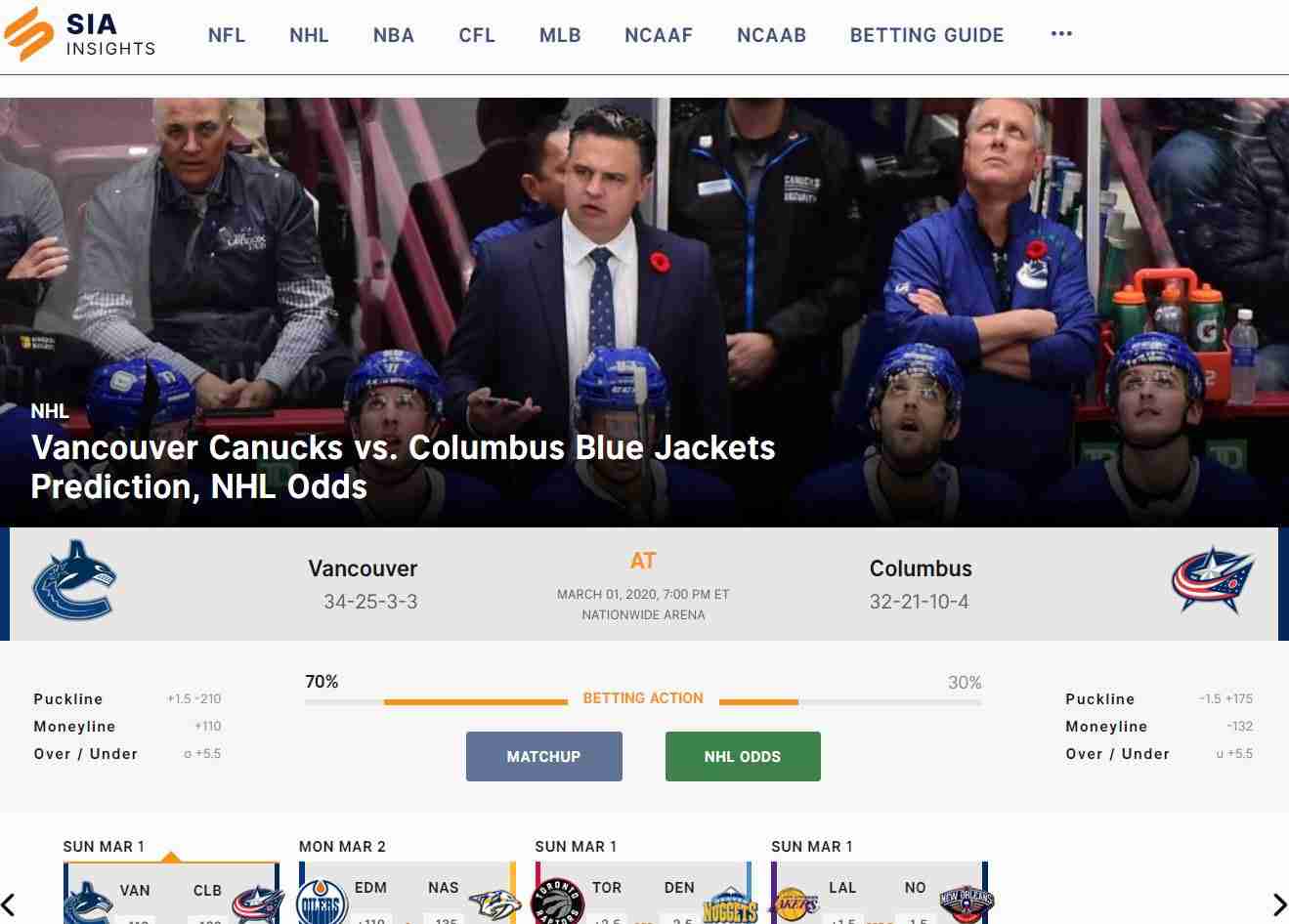 Social Media
Sports Interaction does not have much of a social media presence. It can be found on Facebook and Twitter with a few followers. It stands to reason because any information a customer needs is available on their official website.
Refer a Friend
Along with bonuses and promotions for regular betters, those who succeed when they place a bet, Sports Interaction also provides them with an another opportunity to make money. For every person a member refers to Sports Interaction, they get a whopping amount of $200.
All a member has to do is login to their account and send them a unique referral link, which can be found in their profile. The first signing bonus is 20%, which you get, as for your friend, they get a signing bonus of $100.
This welcome bonus is not restricted to a number so invite as many friends as you can.
Other Gaming Services
On the homepage, you will find that Sports Interaction offers different platforms for sports, casino and games betting. You can also bet on live sports and casino.
As for games betting, some of the most popular games include Black Jack, Basic Instinct, Wild Ape, Rambo, etc.
Stay in Touch with Sports Interaction
Sports Interaction caters to its users in a manner that rivals other online betting websites. With the amount of information it provides to assist members to bet on their favourite sports, this website receives great praise from users.
The company makes sure that a first-time user has a remarkable experience in a safe environment so that they can bet to their heart's content.