There's a health conscious craze spreading across the Western world. More and more people are eating healthier and exercising regularly. The number of Canadians getting at least a moderate dose of exercise every day is steadily increasing each year. That's great news, because sitting is just as dangerous as smoking. Sport Chek, which is currently Canada's most powerful sporting goods retailer, is ready to meet the increased demand for fitness products and clothing in all their store locations.
It doesn't matter what game you're into, Sport Chek has the products and clothing you need. The motto at Sport Chek is "Your Better Starts Here," and they mean it. Everything Sport Chek sells is with the best interest of their customers in mind. Sport Chek is a subsidiary of the Calgary-based Forzani Group (FGL Sports Ltd.), which also includes stores like Atmosphere and Pro Hockey Life.
Sport Chek customer care
Sports Chek is more than happy to hear comments and complaints from customers. The best number to reach a member of Sport Chek's Customer Service division is (877) 977-2435. Note, this Customer Service hotline is only open Mondays through Fridays from 8AM-9PM and Saturdays through Sundays from 9AM-5PM.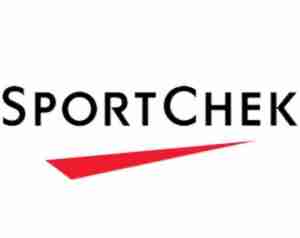 For more information on this hot Canadian business, check out this list of helpful URLs.
If you want to mail a letter to the executives at FGL Sports Ltd., take down this corporate address:
FGL Sports Ltd.
824 41st Avenue NE
Calgary, AB T2E 3R3
You can also call this Calgary office by using the telephone number (403) 717-1400.
Sport Chek has one of the most impressive social media campaigns of any Canadian retailer. Whether you like Facebook, Twitter, Instagram, Snapchat, Google+, or Vine, you'll find a Sport Chek profile. Also, Sport Chek has their own YouTube page that can be found right here.