Do you love to sleep? Well, unless you're one of the few with the Donald Trump "Clock Gene," then you need at least eight hours of sleep every night. Since we spend so much time in bed, it's really important to choose the right bed for our body type. Luckily for Canadians, Sleep Country is here to serve all your sleeping needs.
Founded in Vancouver in 1994, Sleep Country has grown to become one of the largest and most respected companies in the Great White North. There are now over 180 stores in the provinces of Alberta, Manitoba, Prince Edward Island, Québec, Nova Scotia, New Brunswick, Saskatchewan, British Columbia, and Ontario. Investors can purchase shares in this great company on the Toronto Stock Exchange by looking up the humorous ticker ZZZ.
Sleep Country customer support
Sleep Country is more than happy to hear from their customers. If you need to vent, have a suggestion, or want to give this company a sweet compliment, try this toll free number (888) 753-3788. A customer service rep from Sleep Country should pick up your call every Monday through Friday from 8AM-9PM and every Saturday through Sunday from 9AM-7:30PM.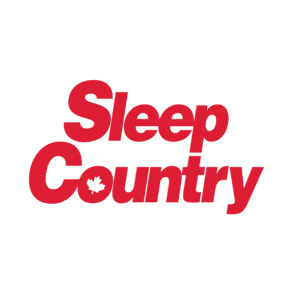 Got insomnia? Still craving more info? Well, we're not really sure we can cure your sleep deprivation. You should really call a doctor or something. But, as long as you're still here, you're more than welcome to check out these Sleep Country links. But afterwards, you should really get some shut-eye!
http://www.sleepcountry.ca/aboutus/customerserviceandfaq.aspx – The official toll free number and hours of operation are listed on this "Customer Service" page. In addition to that useful information, you can write a message right on this webpage and send it off to Sleep Country via email. There's also an FAQ list at the bottom of this webpage.
Looking for a Sleep Country store? Click on this URL. Here's the official Sleep Country "Store Locator" page. After you type in your postal code or city you should see a bunch of red and white dots pop up on the Google Map below. Now you're all set to hop in your car and begin your exciting adventure to Sleep Country Canada!
So many people nowadays are having serious sleep problems. It's a real epidemic in the Western world. Even if you're not in the market for a new bed, take a look at this useful page. Many sleep experts from the Toronto General Hospital post articles on this official Sleep Country webpage. So, if you're having trouble with insomnia, anxiety, or sleep apnea, chances are there's an article on this webpage to help you get your sleep disorder treated in no time.
Don't like reading? We understand. The Information Age is all about podcasts and videos. Is that a good thing? Are we regressing as a species? Are we headed towards a new epoch in human consciousness? Eh, it's not really our place to judge. This is just an article on Sleep Country, after all. Which reminds us, check out Sleep Country's YouTube page right here if you want to learn some more about this company in a video format.
If you're really serious about getting in touch with Sleep Country, get your pen and pad ready. Here's the company's main headquarters:
Sleep Country Headquarters
140 Wendell Avenue
North York, Ontario M9N 3R2
Sleep Country is only involved with two major social media sites, but they're two big ones. First, Facebook users can befriend Sleep Country on this website. Second, Twitter lovers can follow Sleep Country right here.