Skype is a widely popular telecommunication application that provides voice calls and video chat services.
All you need is a tablet, computer, mobile phone, smart-watch or an Xbox console with an internet connection to use the app.
Moreover, Skype also offers instant messaging services, allowing you to transmit text, audio, video and images.
Skype was initially launched in 2003 by Dane Janus Friis and Swede Zennström in collaboration with, Priit Kasesalu, Ahti Heinla, Toivo Annus and Jaan Tallinn, the main developers of the peer-to-peer backend that was adopted in a music-sharing application called Kazaa.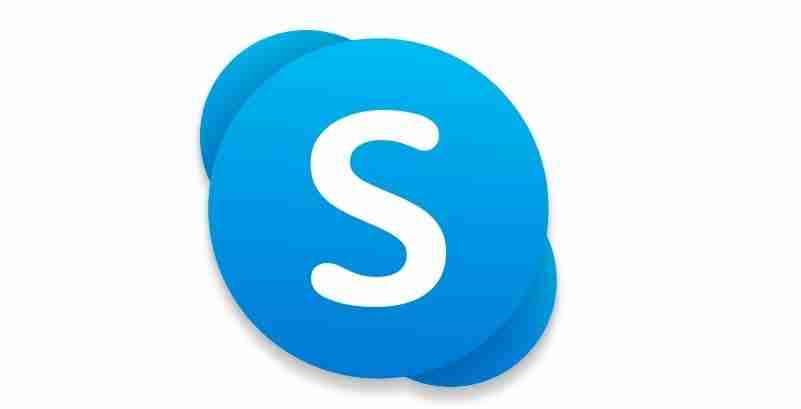 Later in 2005, Skype was acquired by eBay for $2.6 billion. A few years later in 2009, Andreessen Horowitz, Silver Lake and the Canada Pension Plan Investment Board acquired 65% of Skype from eBay for $1.9 billion.
This acquisition built up the market value of the application to a whopping $2.92 billion. In May 2011, Microsoft proceeded to buy Skype for $8.5 billion.
If you are searching for more detailed and elaborate information on Skype, the best place for you to get information about Skype is through their website.
The official website of Skype is very elaborate, ensuring that they satisfy all your reservations and queries.
How to Get in Touch with Skype Customer Service
Skype website
If you want to find out detailed information about Skype and its customer services, you can start by logging on to the Skype website.
You will be able to find elaborate information on their services and will most likely find answers to any queries, questions or concerns you might have.
This Microsoft-owned application provides exceptional customer support services.

If you have any queries or concerns, you can go to the Contact Microsoft Support page by clicking here. You will find a search bar on this page where you can enter your issue directly and search for help.
If you are searching for help directly from a Skype customer service representative, you can start by clicking here.
The Skype Additional Resource page has all the options you need to satisfy your concerns.
First off, you can start a conversation with other Skype users by clicking on the 'Ask the Community' option. Secondly, you can get in touch with a virtual agent to help you out with any difficulties you might be facing.
Moreover, you can also get in touch with the Skype support team by selecting the 'Contact Us' option.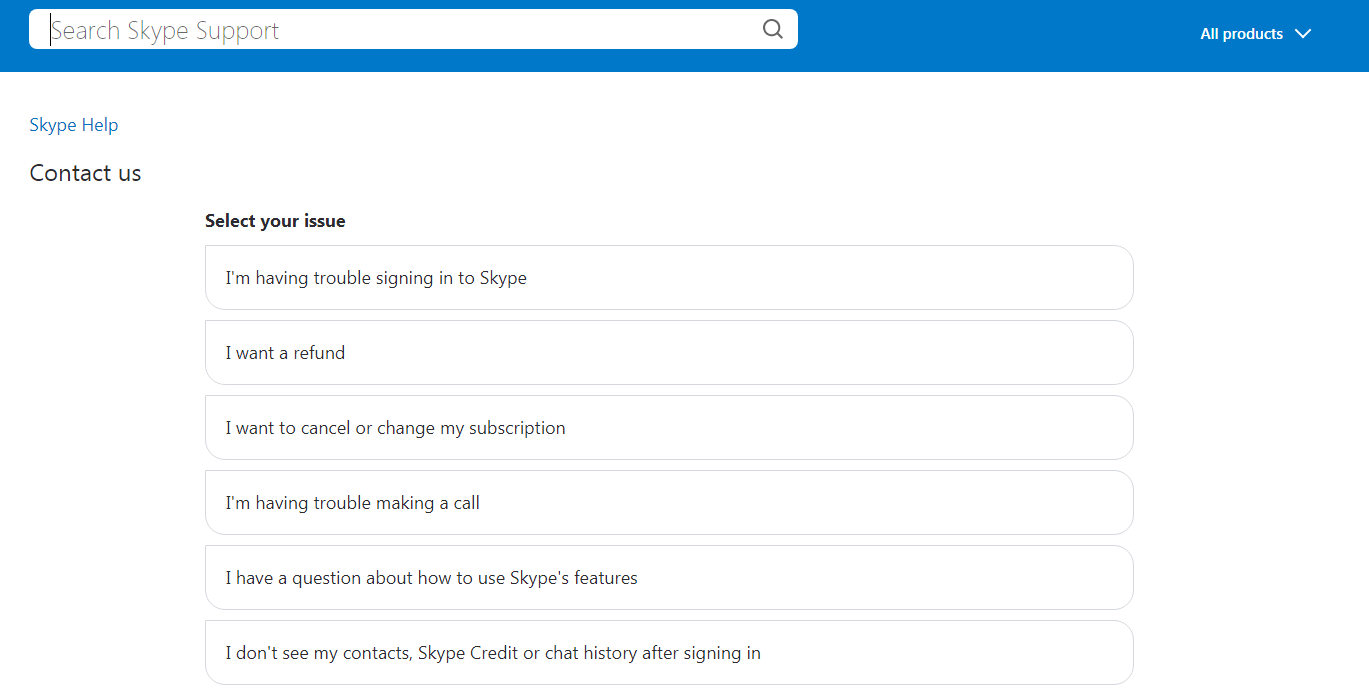 Once you click on the 'Contact Us' option, you will land on a webpage that will help you connect with the Skype support team.
Better yet, you can also visit the Skype support page by clicking here.
You can search for Skype support by entering your topic of concern in the search bar located on the top of the webpage.
Moreover, you can also select the problem you are facing from a number of issues listed on the page. Some of the basic issues you can get an instant answer to, includes trouble signing in, refunds, subscription cancellation, call problems, and tips to use Skype's features.
Once you select any option or send in your concern to Skype, you can expect a prompt and courteous reply from their customer support agent.
Since Skype values the feedback of its customers greatly, you can rate your support experience by scrolling to the bottom of the Skype support page.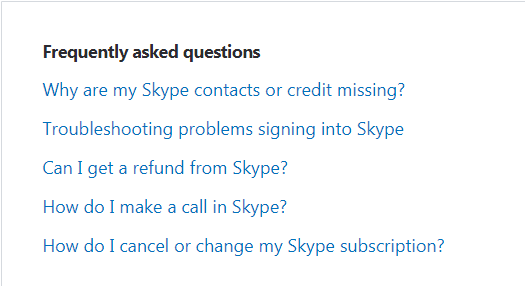 The Skype website also has an FAQ page, which can be accessed by clicking here.
You can simply scroll to the bottom of the Skype support page where you will come across a list of frequently asked questions.
The FAQ page provides answers to most of your queries and concerns such as troubleshooting problems, how to make a call using the application, or how to get a refund from Skype.
However, if you don't come across the option that satisfies your concern, you can contact a Skype representative by using other options.
Skype Blog
If you're a blog fanatic, you can check out the blogs on the Skype website. With an interesting list of topics, you can gain deep knowledge and insights about the application.
Skype Social Media
Skype offers its users and customers with a sufficient number of communication platforms.
Apart from its website, another great way to get in touch with a Skype representative is through social networking sites.
You can also follow Skype on various social media platforms to receive regular updates from them.
With over 27,542,240 likes, the Skype Facebook page remains insanely active with regular posts and updates.
If you're a tech fanatic or are looking to get updates on Skype, you should definitely follow and subscribe to their Facebook page.
Moreover, you can get in contact with a Skype representative through the Facebook Messenger option.
With around 5 million followers, the Skype Instagram page is a total hit! You can follow their Instagram page for regular updates and aesthetic pictures or send a direct message to their representative.
If you want to watch some interesting videos to remain updated with Skype, you should subscribe to the Skype YouTube channel.
Conclusion
Skype is one of the world's most renowned video calling applications for a reason.
Not only does it offer an exceptional quality product, but it also offers seamless customer service.
Whether you mail or contact a Skype representative through social media, you can expect a prompt and courteous reply.