No one likes walking around in uncomfortable shoes because they can make you quite, well, uncomfortable.
However, besides the pain or discomfort, wearing the wrong type of shoes can actually be dangerous for your health. You can develop blisters, sores, inflammation, and even develop arthritis. 
That's why if your shoes have been feeling a bit tight or loose recently, you need to get them changed right away.
Moreover, if you got them from Skechers, you're in luck because they have an excellent customer support team that is always ready to help. 
Established in 1992, the brand has come a long way from its humble beginnings. It has almost 4000 stores all over the world, with more than 170 countries selling Skechers shoes.
Therefore, you can find a Skecher store near you somewhere in any part of the world.
The brand is a strong believer in social responsibility and helping the community, and this is quite evident in all their social initiatives on a large scale and their commitment to help and satisfy each customer on a smaller scale.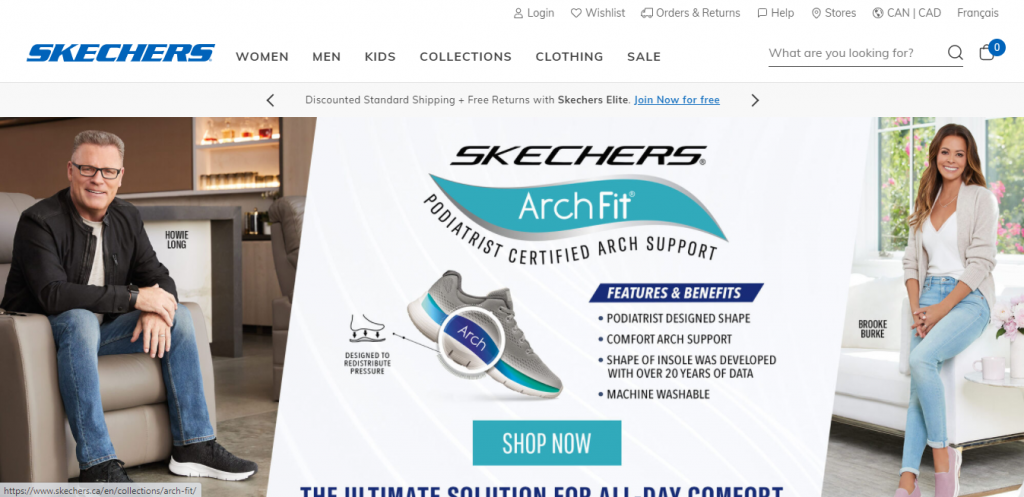 Especially when you order any products online, there can be some problems related to size or fitting. In those cases, you want to get the product returned or exchanged right away.
Fortunately, Skechers makes any dealings with the company simple and straightforward so that you don't have to get stressed about your purchase. 
If you are an existing customer and have a Skechers account, you can log in to your account on the website to see your past order history and more personalized content.
Otherwise, if you don't want to bother logging in or are a new customer, you can get in touch with the Skechers customer support team either way as well.
Here are all the ways that the Skechers customer support team is ready to help you.
How to Get in Touch with Skechers Customer Support Services
Help Centre
Skechers has a straightforward website that you can easily navigate and reach the right place according to your concerns. As soon as you arrive on their website, you have several options right at the top of the screen, and this includes their Help Centre.
When you go to their help centre, there's a search bar at the top. Instead of spending time going through all the pages or topics, you can type in your query or some keywords in this search bar and be directed towards the relevant page.

Alternatively, the help centre also displays various topics as well as popular categories for you to browse through and resolve your query yourself. For instance, you can read about the return policy, estimated delivery times, size guide, shipping rates, terms and conditions, and more.
Contact Skechers
If you prefer talking to someone directly rather than reading about it, or if you simply can't understand how to solve your query, you can reach out to the Skechers customer support team directly.
You can explain your problem in detail to the customer support representative, and they can help you solve your problem and guide you on how to go about it.
To contact their customer support team, call them at:
You can contact them any day between Monday through Friday, from 9 am to 5 pm EST.
Email Skechers
Sometimes, some people are not comfortable talking over the phone, or their problem might require a long description along with certain documents as attachments.
In this case, the best thing to do is email them, and thankfully, Skechers provides this option as well.
You can either send them your query at their email address:
Alternatively, you can also fill out their email form directly from their website and submit your question from there. This form requires you to enter your personal details such as your email address, name, phone number, etc.
Moreover, you also have the option to attach any files to the email if you wish.
If you email them outside of their customer support hours, they will get back to you as soon as possible according to the order of emails received.
Store Locator
Besides that, there are also some problems that are best handled in person. For such problems, you might need to physically visit a Skechers store and talk to a Skechers customer support representative.
As mentioned earlier, Skechers has almost 4000 stores worldwide, so it shouldn't be too hard to find one. Moreover, you can also use their Store Locator to find the nearest shop. Simply add in your location details, and the map will show all the Skechers stores in the area.
Careers
If you are interested in joining the Skechers company, you need not bother going to their retail website or contacting the Skechers customer support team.
They have a dedicated Careers page which you can visit directly. You can search for jobs according to your location and different departments and apply for the position. 
Investor Relations
Similar to the careers page, Skechers also has an entirely separate Investor Relations page.
Therefore, if you have any concerns regarding that, you can browse through the page for the latest news, events, stock information, etc. You can also contact:
Andrew Greenebaum
310-829-5400
investors@skechers.com
Social Media Presence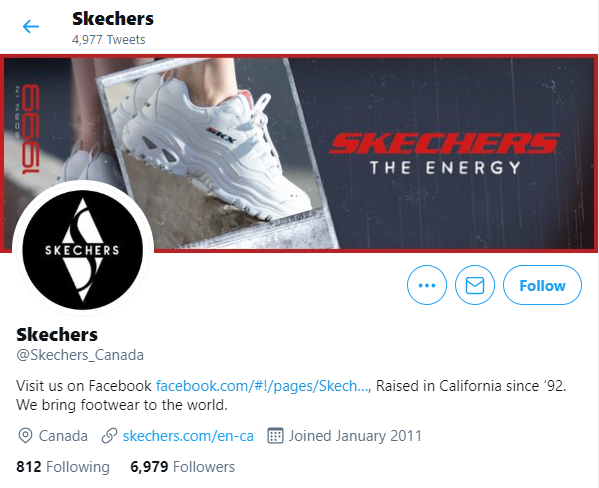 Skechers is also available on the following social media platforms:
You can follow their social media accounts for the latest news about their products and services. While these platforms are not meant for customer support, you can comment your query on some posts, and a representative will get back to you.
Final Thoughts
Customer support at retail stores is not always the most helpful. They can take too long to get back, refuse to cooperate, or ignore you altogether. Luckily, you won't face all that with the Skechers customer support team.