Signal allows people to send high-quality group, voice, text, document, picture, and video messages just about anywhere in the world. It does this without any SMS or MMS charges or fees. It is also possible to make a crystal-clear call (both voice and video) to people who live either across the road, town, or the ocean—once again without paying long-distance call charges.
Best of all, Signal calls and messages are always fully encrypted from end to end. In fact, the software has been engineered to ensure that all private communication remains safe and private. No one is allowed to read your messages or see who you are calling.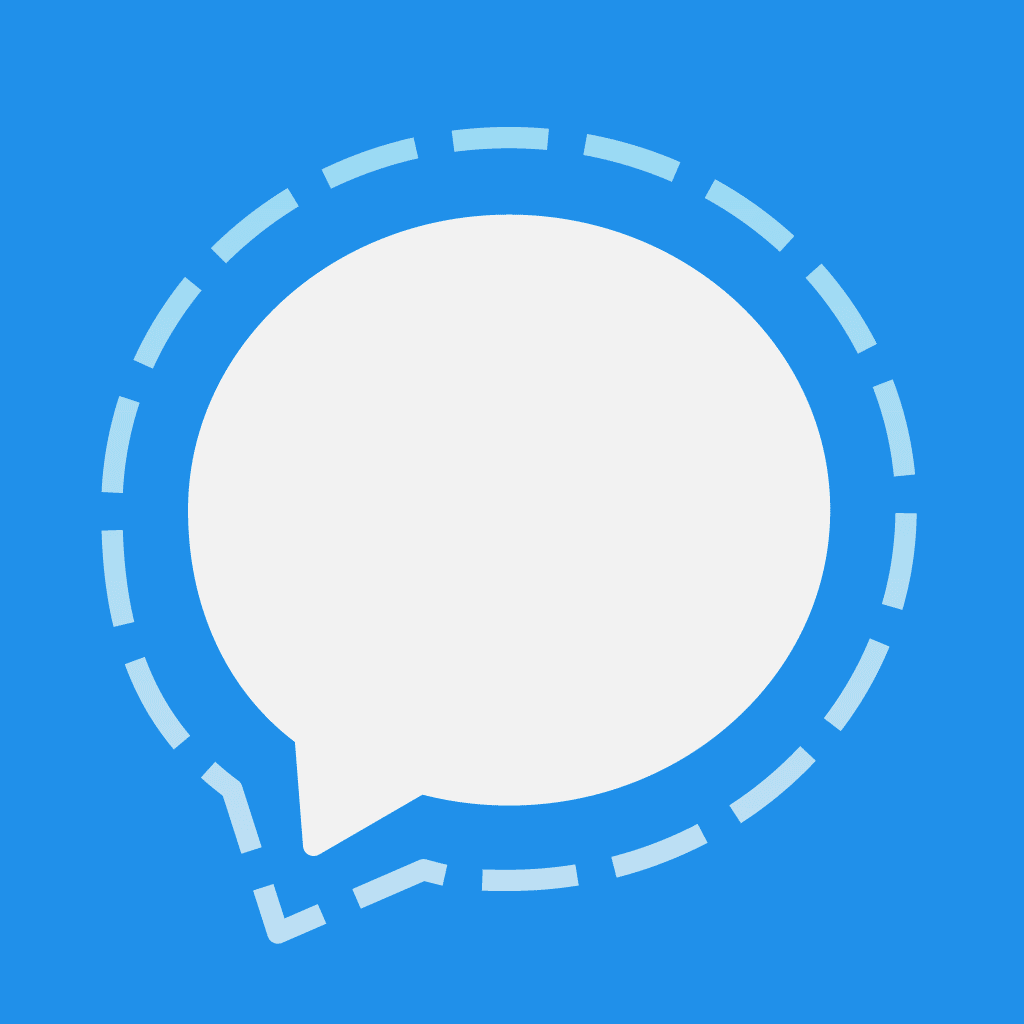 An interesting feature of the Signal Messenger is that it will help keep all of your chat histories neat and tidy. You can decide which text should be kept and which one will disappear within a pre-specified period of time. You can also choose different intervals for your disappearing message for every conversation.
Last but not least, Signal Messenger is absolutely free. Since it is an open source project that is fully supported by donations and grants only, it is able to put its users first. This way, there are no affiliate marketers, no ads, and certainly no creepy tracking either. Just open-faced technology for a really simple, fast, and highly secure messaging experience.
One of the key advantages of downloading Signal is that it has the potential to serve as your single unified messenger for all insecure SMS and MMS messages via your mobile phone service provider. This is in addition to Signal's own messages that are sent to its own proprietary network.
The Signal Messenger Support System
Signal's official website is available in no less than six languages. It has a very basic layout that enables the user to quickly find the desired information. The support page has multiple tabs to guide the user towards the necessary information.
Once you hit the support page you will see a range of options. Clicking on the getting started tab will take you to a detailed guide that will help you to install and use this independent messenger service.
Installing the Service
You can download the app here. The download page has a series of options that include both Apple's Mac and MSN Windows in the desktop version of the app. Apart from that, if you want to download the device for your smart device, then there are multiple options available for that too.
For Android systems, the app can be downloaded here at Google's play store.
And for iPhone, there is a link that takes you to the relevant download site.
Android Devices
In case of Android, you will have to ensure that your phone is running on Android 4.4 or a later version.
In that case, you can simply install and open Signal and use it just like any other app. You have to just simply follow the on-screen instructions step by step till you are able to complete the registration process and start using Signal.
If there are any issues with the installation you might consider following a few simple troubleshooting steps.
iOS Based Devices
You have to confirm that your iOS-based smart device is currently running iOS version 10.0 or a later version of the OS. Once you know that, you can Install and open Signal and use it just like an Android phone. The easy to follow on-screen instructions will help you to complete the registration process as soon as possible.
Desktops
If you are downloading Signal on a desktop, then you need to follow this link.
Unlike smartphones, desktop installation is only possible if the Signal-enabled desktop is linked with either a Signal-enabled Android or Signal iOS device in order to both send and receive messages. Desktop installation requires the following:
You have to confirm that Signal is installed and working on either your Android phone or iPhone.
You have to confirm that your PC or laptop's OS supports the Signal Desktop software:
It should be Windows 64-bit: At least Windows 7 or 8, 8.1 and 10 only.
In the case of the Mac OS, it should be version 10.10 or other more advanced versions.
Linux 64-bit run systems should support APT, such as Ubuntu and/or Debian.
You can download and open the Signal Desktop software in the following manner:
For Microsoft Windows: You should follow all prompts from the install link given above.
For Mac OS: You should move Signal to the system's Applications folder. If you do not have admin rights to the Mac, you have to search for ~/Applications using Spotlight.
After that, you have to move Signal's messenger's install file into that specific directory only.
For Linux: You should follow all the instructions in order to configure the Signal repository and thereby install the Signal package.
Finally, you will have to link the Signal Desktop with your smartphone.
Signal messenger texts and calls will automatically be synchronized with the Signal app on your mobile phone.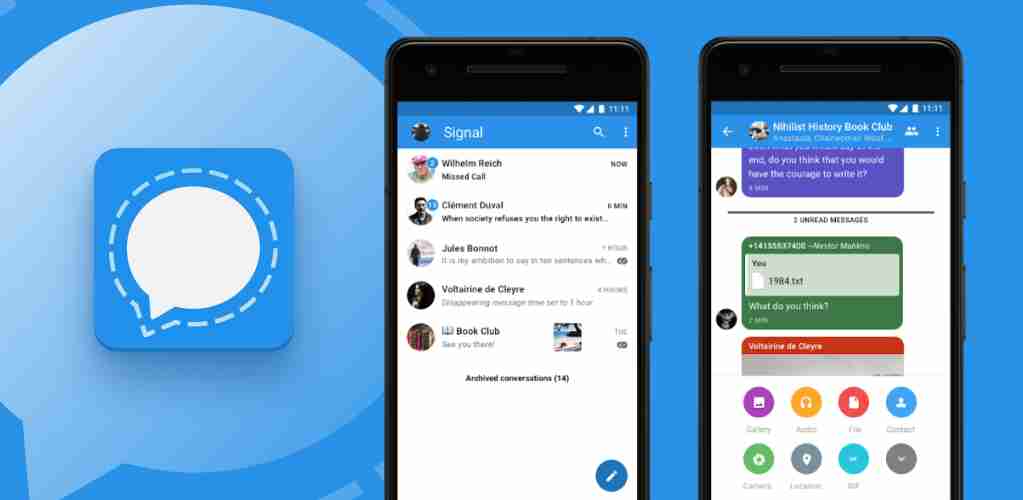 FAQs
The FAQs section contains plenty of information. This includes the app's security updates, installation troubleshooting, vulnerabilities with the software, and other features that Signal rolls out from time to time. In case there is an issue that you cannot solve on your own, you can contact the Signal team through their request form.
Social Media
Signal has a very strong social media presence. In fact, the main website features their social media tabs on the upper right-hand corner. They are very active on Instagram and Twitter with thousands of pictures and tweets regarding their very latest features and troubleshooting tips.
Conclusion
The Signal Messenger App has effectively revolutionized the way we communicate by offering seamless and free integration across a cross-section of text and multimedia services. Moreover, their support team is very active when it comes to resolving any issues faced by their extensive user base.