Seagate is one of the most popular manufacturers of computer storage devices for a long time. Forty years of experience have also evidently taught the company how important it is to stay connected with consumers. You can learn more about the customer support services Seagate offers in this article.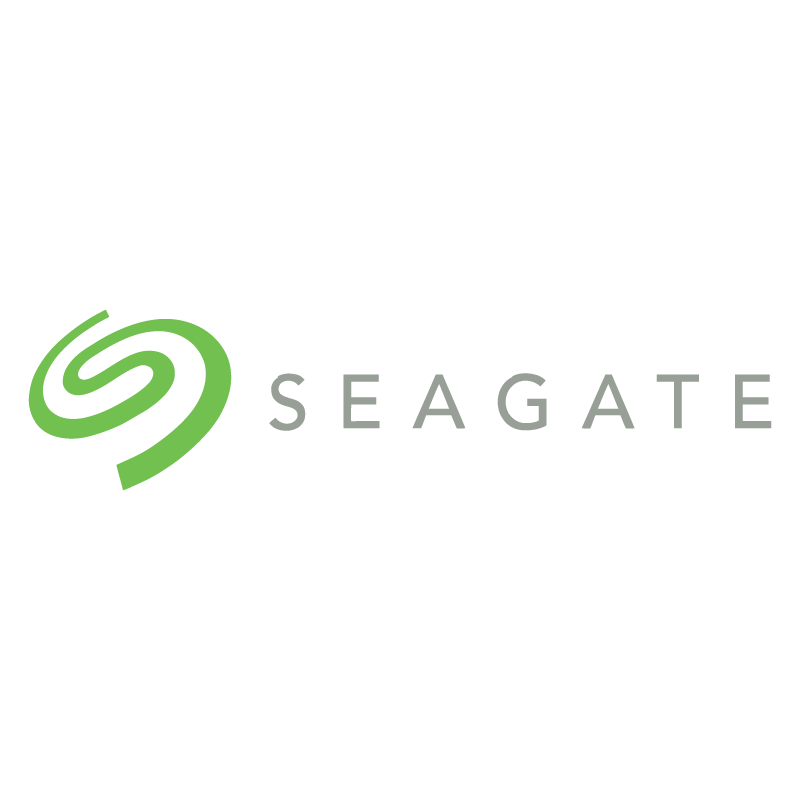 About Seagate
Seagate Technology is an American company that manufactures storage products. Seagate has been making high-quality products for 40 years now. Some of their products include hard drives, solid-state drives, and recovery systems.
Seagate Website Customer Support Services
Seagate has a range of customer support services that include options to interact with the community. Here's a quick overview of the Seagate support page.
Contact Seagate
You can contact Seagate via phone or email on the Contact page.
The business hours for North America are Monday to Friday, from 08:00 a.m. to 06:00 p.m., Central Time Zone.
You have the option for 3 languages if you're in North America. These languages include:
The business hours for South America are Monday to Friday, from 08:00 a.m. to 06:00 p.m., Central Time Zone.
You have the option for 3 languages if you're in South America. These languages include:
Whether you choose to call them or email them, you will first have to select the type of support you want. This includes:
Technical support
Warranty support
Presales
Data recovery
For the technical and warranty support, you will have to provide your serial number.
However, with the presales support option, you can email Seagate with your query through the website itself. You can also insert an attachment in your message to help you clarify your message.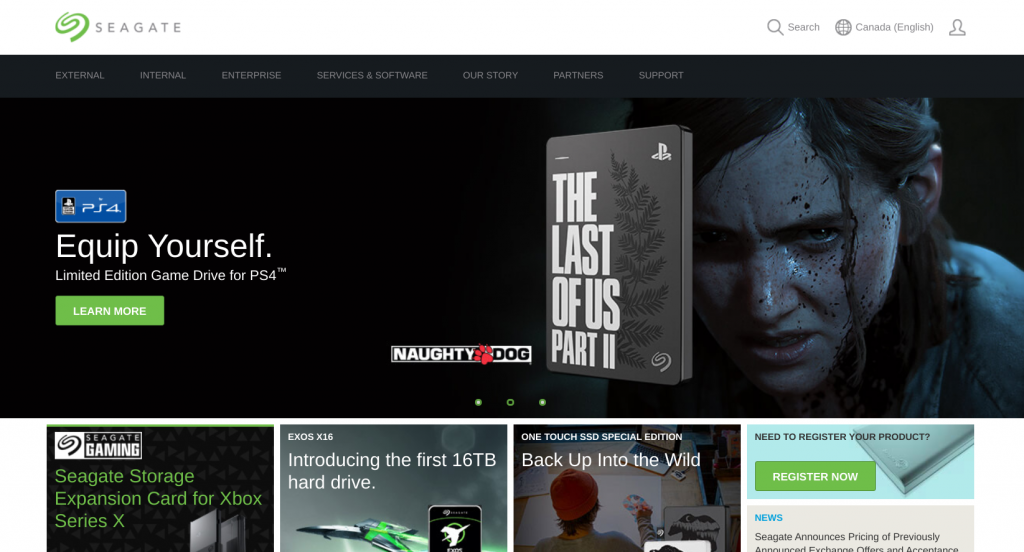 Call Seagate Using the Hotline Page
You can call Seagate using the Hotline page for two of its product lines. These product lines are Seagate SkyHawk Surveillance HDD and Seagate IronWolf NAS HDD products.
The hotline is available at any time of the day and any day of the week. However, the calls will be held in English outside of the country's business hours.
The Hotline page has contact numbers for various countries around the world. Consumers from Canada can call the contact number:
to get in touch with a Seagate customer services representative for any queries on their SkyHawk or IronWolf products.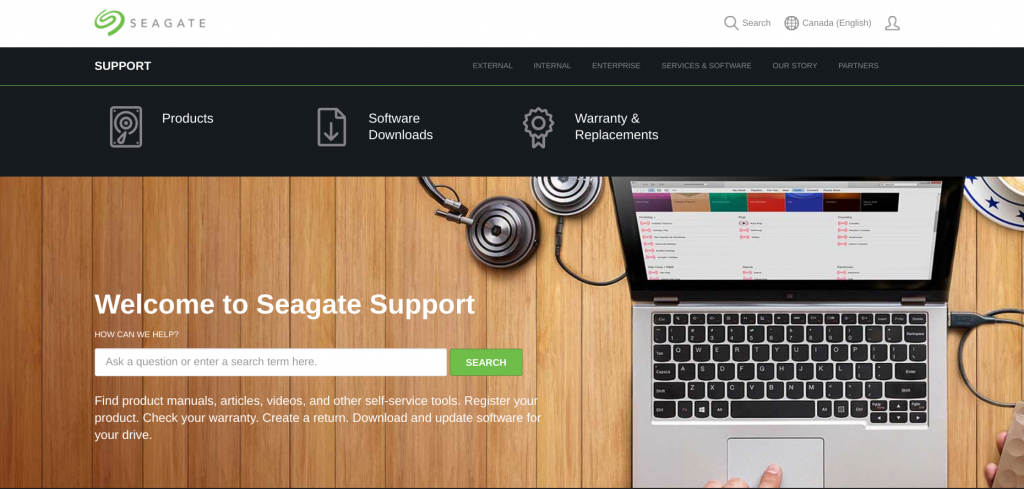 Search for What You're Looking for on the Seagate Support Page
There's a search bar on the main Seagate support page. This way, you can search for the exact problem that you may have with a Seagate product. Clicking the search bar gives you the option for quick links that you can go to. This is one way of making it easier to navigate through the support page.
You can also type in a product's serial number or model number so that you can get support on the exact Seagate product you have.
Use the Product Finder Page to Find What You're Looking For
Seagate makes a lot of products, so finding what you want can be a challenge. To make this search easier, Seagate has provided a Product Finder page that you can find on the Contact Us page.
The Product Finder page allows you to add filters in your search, and it allows you to compare products. Therefore, this page is an important part of the company's presales support.
Find Official Stores from Where You Can Buy Seagate Products
If you're unable to find good stores that sell certain Seagate products, you can visit the Where to Buy section on the Seagate Contact Us page. Here, you'll find a list of resellers and distributors for Seagate products in your country.
Some stores listed on the website include:
BestBuy
Walmart
Memoryexpress
PCM
CDW Canada
Canada Computers
Read Support Articles for Self-Support
Seagate also offers users support services without the need to contact a customer support representative. Therefore, for self-support, you can browse through various support articles using the Knowledge Base filter on the search bar.
The list of instructional articles include details on how you can perform certain tasks when using your Seagate product.
If you've run into a problem with your Seagate device, you can browse through this section before you try and contact a customer support representative. You can even add specific keywords to narrow down your search and find exactly what you're looking for.
Check If Your Seagate Product Is Still Under Warranty
Seagate allows you to check if your Seagate product is still under warranty or not. You can do this on the Warranty and Replacements page. All you have to do is enter your product's serial number. You can also file a new warranty claim or check the status of your warranty claim.
In addition to that, you can make a rescue claim on this page. This is one of the Data Recovery services Seagate provides.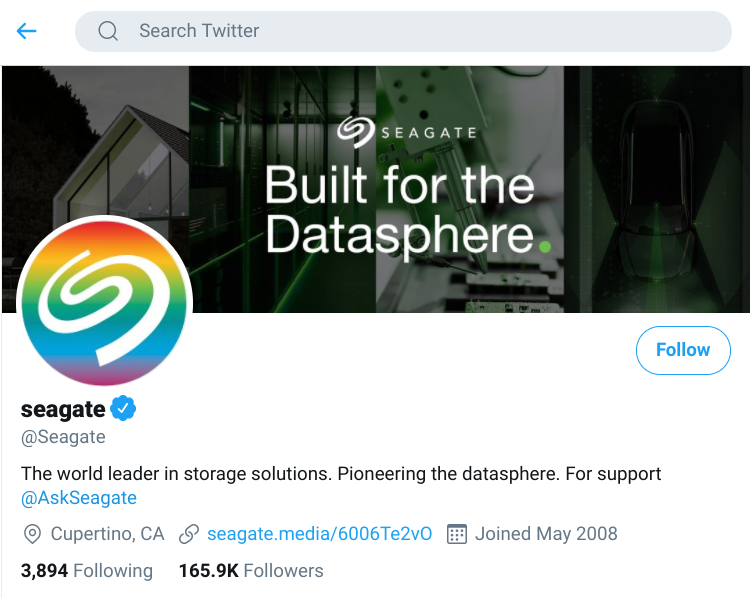 Look for Help on Social Media Platforms
Seagate has a separate customer support account on Twitter called Seagate Support (@AskSeagate). You can find a link to this customer support account in the Twitter description of the official Seagate account.
You can get in touch with the support account if you're experiencing any issues with Seagate products or services. In addition to that, Seagate is also available on other major social media platforms, keep their consumers up-to-date with their latest products.
Watch Instructional Videos on YouTube
If you prefer watching instructional videos instead of waiting for a response from a customer support representative, you can visit the company's official support-based YouTube channel called AskSeagate.
Here, you'll find a plethora of instructional videos that show you exactly how you can install your Seagate product, format it for certain devices, and much more.
Stay In Touch with Seagate
Seagate has made sure that its customers aren't left in the dark after they purchase its products. Its comprehensive support page on its website and its Twitter support page allows users an easy way to learn everything they need to about their Seagate products.