Save-On-Foods was founded in 1982 as a subsidiary of the Overwaitea Food Group. Overwaitea is famous for providing outstanding value for your dollar and the best customer service. A reputation it has enjoyed for over 100 years. The Overwaitea Food Group was purchased by the Jim Pattison Group in 1968. The value and service have grown exponentially over the years.
Many Save-On-Foods stores now offer health clinics, nutrition tours, pharmacies and recycling centres, in addition to a huge variety of  meats, produce, seafood and groceries. Most of the fresh food sold at these supermarkets comes from local farmers. The stores also carry a wide variety of private label brands, such as Value Priced, Western Family, Body Zone and Western Classics, as well as the standard brands you would expect to see at stores of this size.
Today, Save-On-Foods supermarkets are only found in Western Canada. It operates 91 stores in British Columbia, 33 in Alberta and one in Saskatchewan. The company plans to expand into Manitoba and the Yukon Territory.
Save On Foods customer service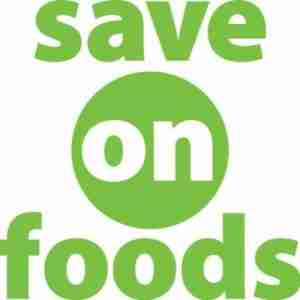 Save-On-Foods is committed to their customers. Their pledge is to go the extra mile, each and every day. They will create fabulous made-to-order cakes, dessert trays, party platters and more. Just place your order and pick it up or have it delivered at a time that is convenient for you.
For immediate help, just ask your cashier or store manager. To speak to a customer service representative on the phone, call toll-free 1-800-242-9229, Monday to Thursday, from 7 am to 8 pm, Friday from 7 am to 6 pm and Saturday and Sunday from 8 am to 6 pm PST. On statuary holidays, you can call from 7 am to 3 pm.
If you like, you can contact the company by email with this online form. Learn more about the company with these news stories. Use the handy store locator tool to find a store near you or to sign up for home delivery. If you can't make it to the store, the store will come to you.
You can write to Save-On-Foods at:
P.O. Box 7200,
Vancouver, BC
V6B4E4
Or the parent company:
Overwaitea Food Group
19855-92A Avenue,
Langley, BC
V1M 3B6
Be the first to grab the deals of the week by keeping up with Save-On-Foods on Facebook. You will find great recipes and super meal ideas. Follow them on Twitter for updates and the latest specials or join them on Instagram for mouth-watering pictures of the most delicious food you can imagine. With Save-On-Foods on your friends list, you will always find the best foods at the best prices.