Roots Canada Limited is one of Canada's best-loved apparel stores. This store began in 1973 on Yonge Street in Toronto. Roots quickly became famous for selling negative heel shoes, which it still offers in all Roots store locations. Negative heel shoes were designed to help pull the heel closer to the ground and promote good posture. Once Roots started selling these negative heel shoes, Canadians went absolutely crazy for them.
Soon news of Roots' products spread all around North America. But it wasn't until the 1976 Olympics in Montréal, in which Roots supplied outfits for Team Canada, that Roots became a global sensation. Today Roots owns and operates over 200 stores in Canada, the USA, and in a few Asian countries including Taiwan, China, and Japan. Executives at Roots have also acquired a leather factory of their own, and Roots' designers continue to produce some of the most sought-after designs for men, women, and children.
Roots customer care service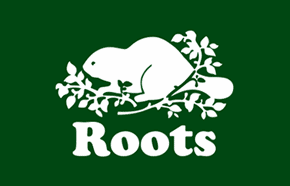 Roots has two main toll free lines to help Canadian customers who have concerns or questions about their purchases. The first, (888) 307-6687, is intended for people with in-store purchase issues. If you ordered online, however, it might be best to call this number, (800) 208-0521, instead. Either way, the Roots customer care representative you speak with should be able to help you with whatever issues you have.
Since Roots is such a popular company, there are many ways to get in contact with its amiable staff. Below you will find a few great pages from official Roots websites that can help you find all the information you need.
This is Roots' official "Contact Us" page. Here you will find the main telephone numbers for customer care and a few official email addresses. Also, at the bottom of this page you will see a short questionnaire you can fill out and send directly to Roots' staff.
Do you want to find the closest Roots store to your current location? There's no need to wonder any longer. We have technology to solve these issues nowadays. This link will take you to Roots' official store locator.
By clicking this link, you will be transported to Roots' official FAQ page. There are many questions here on topics such as online purchases, shipping information, and return policies.
That's right, Roots has a YouTube page. Here you will find a great assortment of videos made by the company. Although most of these videos are not all that informative, many do showcase Roots' products on gorgeous models. And, well, what's wrong with taking a peek at that?
If you want to send Roots a detailed questionnaire, look no further than this link. This is Roots' official questionnaire. All you have to do is fill out this exhaustive questionnaire in comfort of your home and send it off when completed.
Anybody who wants to send a handwritten letter to Roots should write down this address:
If you want to send a letter to Roots Head Office, you can write to:
1400 Castlefield Avenue
Toronto, ON
M6B 4C4
If you so desire, you can also reach this headquarters by calling (416) 781-3574. This office is open from 9:30AM-9:00PM Mondays through Fridays, 11:00AM-4:00PM on Saturdays, and 10:00AM-7:00PM on Sundays.
Of course, like everyone and everything else in this digitized world, Roots is plugged into a wide array of social media platforms. To friend Roots on Facebook just follow this link. For those who love to tweet all day and night, Roots has a Twitter page here. And, finally, Roots Canada has its very own Instagram profile.