Established in 1939, Rona is one of the most famous home improvement companies in Canada.
It has about 400 stores all across the country and is recognized for its products, large stores, and installation services.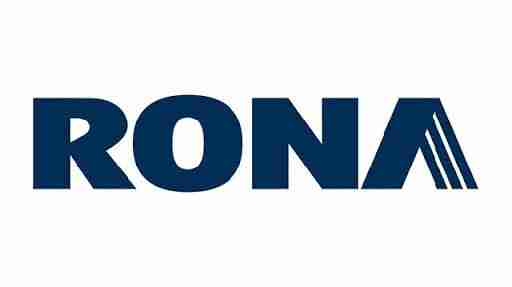 Rona takes its customers' needs very seriously, which is why it provides expert knowledge and advice to all its clients on how to build and renovate.
Let's take a look at their customer support service in detail.
Contact Information
In case you have any queries related to their services, you should contact on the following number:
1‑866‑283‑2239 (Toll-free)
You can call them anywhere between 8.00 am to 9.00 pm from Monday to Friday and between 8.00 am to 5.00 pm on the weekend.
You may also submit any questions or comments regarding any subjectvia the feedback form on their website

Frequently Asked Questions
The official Rona website has a whole section devoted to the most frequently asked questions. It has detailed answers to all types of queries regarding several different aspects of the services they're offering.
Whether you're a new or old customer, you can browse this section to find answers and solutions to common problems you may face.
You can look through questions in the following categories:
Appliances
Product information
Making online payments
Tracking and picking up an online purchase
Gift cards
Contractors
Store experience
Suggested store
Installation services
Customer's Guide
The website also has a detailed guide for buyers that covers everything related to picking up your order, shipment, and delivery.

Buying Online
All the products that are shipped through carriers like Purolator or Canada Post will be delivered in two business days after the confirmation of your order.
If you've purchased goods worth $49 or more (excluding taxes), then you won't be required to pay the delivery charges.
After you've successfullyselected a product and checked out, you will get an email for confirmation that will contain all the information related to your order.
You'll also get a tracking number from your carrier service that will allow you to trace your order.
For In-Store Purchases
If you're making an in-store purchase, then you should know that most of the orders are ready for pick-up within 2 hours. If you're interested in building supplies, then it may take up to a day before your order is prepared.
Larger orders can also take as long as two days before they're ready to get picked up.
When your order is prepared, you'll be notified via email and you can go to your selected store to collect it. You shouldn't wait longer than a week to pick up your order, or the store will have the authority to cancel your order and refund the payment.
You need to keep a copy of your photo ID and the confirmation email when you're heading to the store to collect your product(s). For any questions, feel free to contact the store ahead of time.
Rona Truck Delivery
You can also get your order shipped to you by the Rona Truck Delivery service. It's available in almost all of their stores at the cost of 75 dollars.
It will take somewhere between 4 to 10 days for your products to be delivered after the confirmation of your order.
If you need to make any specific request regarding the handling of your package or something else, then you need to call the selected store. You may have to pay additional charges for additional services.
You need to show your photo ID when your products get delivered to your address.
Return and Refund Policy
You can also a find a complete section about their return and refund policy on their website.
If you're not satisfied with the products of your choice, then you need to provide proof of order confirmation before returning it to the store. You will get your money back via the original mode of payment.
If you lost your original sales receipt or the product is no longer in its original packaging, even then the store may consider your request depending upon your credibility and the condition of the product.
In such cases, your money will be refunded in the form of store credits or a gift card.
You may also be required to provide your name, address, phone number, and valid government identification before the store accepts the product without the original sales receipt.
If the merchandise got damaged during the delivery process, or you didn't receive the product you had ordered, then your shipping charges will also be refunded.

Home Delivery
After you've made your purchase, their delivery partner will contact you within 72 hours to book a delivery date for all the items you've ordered.
If you've purchased a special-order item, then you will receive a call from Rona's customer service within three days to confirm the details of your order.
After your delivery time has been confirmed, you'll have to provide the number of used appliances you're picking up.
If you've ordered a refrigerator, then you need to provide information regarding any alterations that need to be made on your doorway or any other specific requests.
You will also get an automated call a day before the delivery date that will confirm the time of delivery so you can make sure you're available to receive it.
If you wish to change the delivery date, then you have to contact them before 3pm on the day of the scheduled delivery and choose another time.
Make sure to inspect all the items for any damages right after they have been delivered to you and inform the delivery personnel if you notice anything out of the ordinary.
Report any defects to the Rona Appliances Central within 2 days after delivery at:
Store Locator
There's a store locator on the website that allows you to find a store near your location. Click here to find a Rona store in your area.
Social Media
Follow Rona on all their social media channels to get the latest updates:Twitter, Facebook, and Instagram.