Regus is the world's largest provider of flexible workplace solutions.
They operate worldwide and offer a wide range of products and services to optimize day-to-day operations and activities for all kinds of businesses.
They cater to the needs of businesses of all sizes, including small-scale local businesses, and multi-billion dollar companies and corporations.
Major products and services include the provision of office space, meeting rooms, business lounges, coworking areas, virtual offices, and workplace recovery.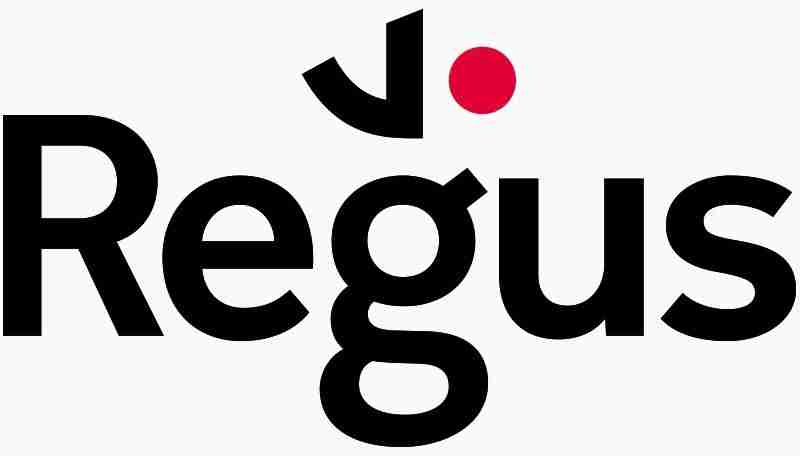 Check out the Official Regus Website to learn more about their products and services. 
How to Get in Touch with Regus Customer Service
Regus Customer Support Services
Regus excels at delivering excellent customer support services to its customers in Canada and worldwide.
Scroll down to learn more about customer care and support services offered by Regus.
Regus Response to COVID-19
As COVID-19 continues to impact daily life, Regus stays focused on helping its clients run their businesses by providing safe work environments.
Regus has implemented all hygiene and social distance, health, and safety guidelines, as recommended by the World Health Organization and local governments to ensure safe workspaces.
Some basic safety measures adopted by Regus at all workplace options include the following:
Frequent cleaning
Physical distancing solutions
Detailed and Visible signage at centers
Dedicated support team
Coworking updates
Revised regulations regarding tours and visits
You can learn more about Regus' response to COVID-19 here.
Contact and Support Information
Along with the extraordinary services, Regus also provides exceptional customer care and support services to its clients.
There are various ways to connect with Regus representatives to acquire the assistance you need. Scroll down to take a look at different ways to connect with Regus today. 
Call Regus
If you are a resident of Canada or want to learn more about Regus services in Canada, you can call a Regus representative to receive immediate assistance.
For general queries, call on the following contact number:
Email via Website
Regus is a client-centric company that prioritizes its clients. So, when you leave a message through the website, you can expect a swift and detailed response from the Regus team.
The official website has a dedicated form for email. 
It requires you to specify your name, email address, phone number, the city you are interested in, the product you are interested in, and any comments, questions, or concerns that you may have about Regus services, pricing, plans, products, etc.
A representative will connect with you within 24 hours to discuss how Regus can help you. Click here to send an email via the option available on the landing page.
Find Regus in Other Countries or Regions
Regus operates in over 3,000 locations worldwide, which is why it is the go-to source for flexible workplaces for businesses, regardless of their geographical location.
The company operates office spaces in different parts of Europe, South America, Oceania, Asia, Africa, and North America.
You can visit the International Website Page to find Regus in different countries. You can visit dedicated websites to find contact information of different countries and regions.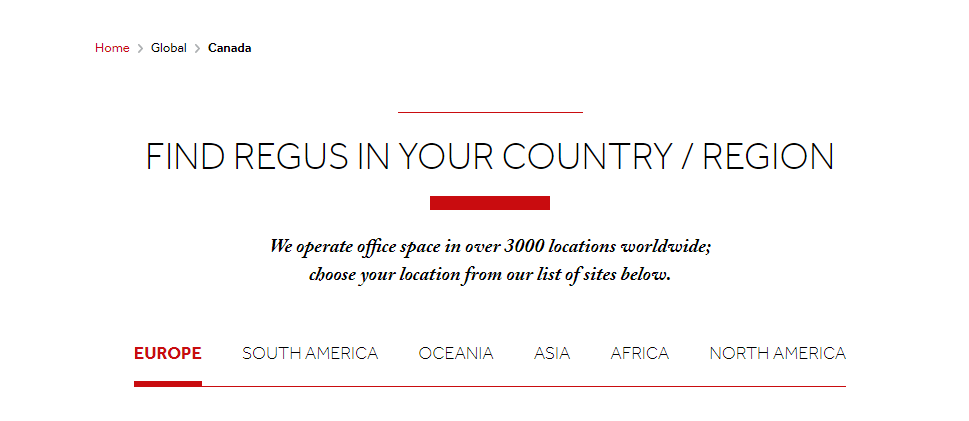 Here is a list of some of the major regional offices that you can explore on the map.   
Check Plan and Prices
Want to learn more about the plans and pricing options offered at Regus? Then share your queries today through the Plans & Pricing Form available on the website. Fill out the form, specifying the product and city of your interest. 
In case you have a special request or any queries, you can always address them in the comments section on the form.
Finally, you can opt to receive great offers and communications by Regus through the same form. A Regus representative will connect with you within 24 hours with complete pricing plans, details, and options based on the unique needs of your business. 
Click here to access the Plan & Pricing Form via the option available on the landing page.
Book a Tour
On the other hand, if you want to book a tour with Regus to see how the company operates, you need to submit the Tour form.
Along with the general information, such as name, email address, phone number, location, and products, you'll also have to specify the time and date of your choice for the tour.      
Click here to access the Tour Form via the option available on the landing page.
Regus Careers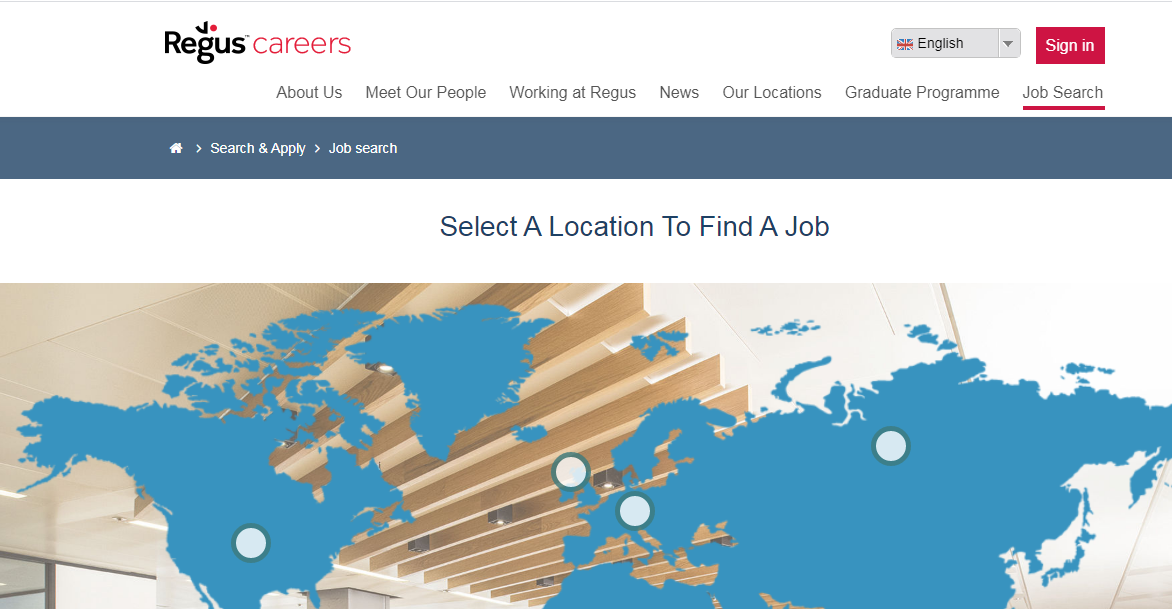 Regus attributes its success as the leading workspace provider in the world to its customer-focused team.
If you are interested in becoming a part of their team, you can check out career opportunities available at Regus by using the interactive map embedded on the website. It helps potential employees find the perfect role in the area of their choice. 
Click here to learn more about Careers at Regus.
Social Media Handles
Regus facilitates its customers through all possible channels, including different social media platforms.
You can follow Regus on the following social media platforms to stay up to date with their business or to connect with their representatives. 
Regus Mobile App
Whether you want to find Regus centres, book your space, or manage your account – The Regus mobile app assists in every way. It is available for Apple and Android mobile phones and other devices. 
The Bottom Line
Regus is a client-centric company that offers several customer care and support options to its clients.
Regardless of where you are in the world, you can connect with Regus representatives within minutes to receive immediate assistance.