If you're an internet geek, chances are you're familiar with Reddit.
Claiming to be the 'front page of the internet', the platform hosts an enormous collection of forums where you can share content, news, and engage with users' posts.
It's like you're hanging out with old friends and making new ones.
According to Alexa, Reddit is the 18th most popular site worldwide, and 7th in the US. As of December 4, 2019, Redditt has 430 million+ average monthly active users.
The platform comprises of countless communities called 'subreddits', each of which discusses a different theme.
Each subreddit is managed by volunteers called mods (moderators) who can modify the appearance of a subreddit, control what type of content can be posted in it, and ban users or remove content or posts from it.
However, mods don't have total authority. The platform does have employees and administrators who can entirely ban any subreddit, or confiscate moderator privileges, and more.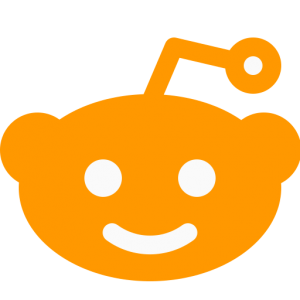 If you're visiting Reddit for the first time, you must have been about what's happening.
On the homepage, you see diverse posts from various subreddits that are trending on the platform. You may use the search bar at the top to find subreddits or topics that interest you. When you do join your preferred subreddits, you can post, vote, and comment your way through the discussion.
This guide takes a deep dive into Reddit's customer support services.
Reddit Help
Like most other socializing platforms, Reddit manages a database of useful information that addresses users' confusion, queries, and complaints.
For any non-moderator related issue, users can visit the platform's help center, Reddit Help.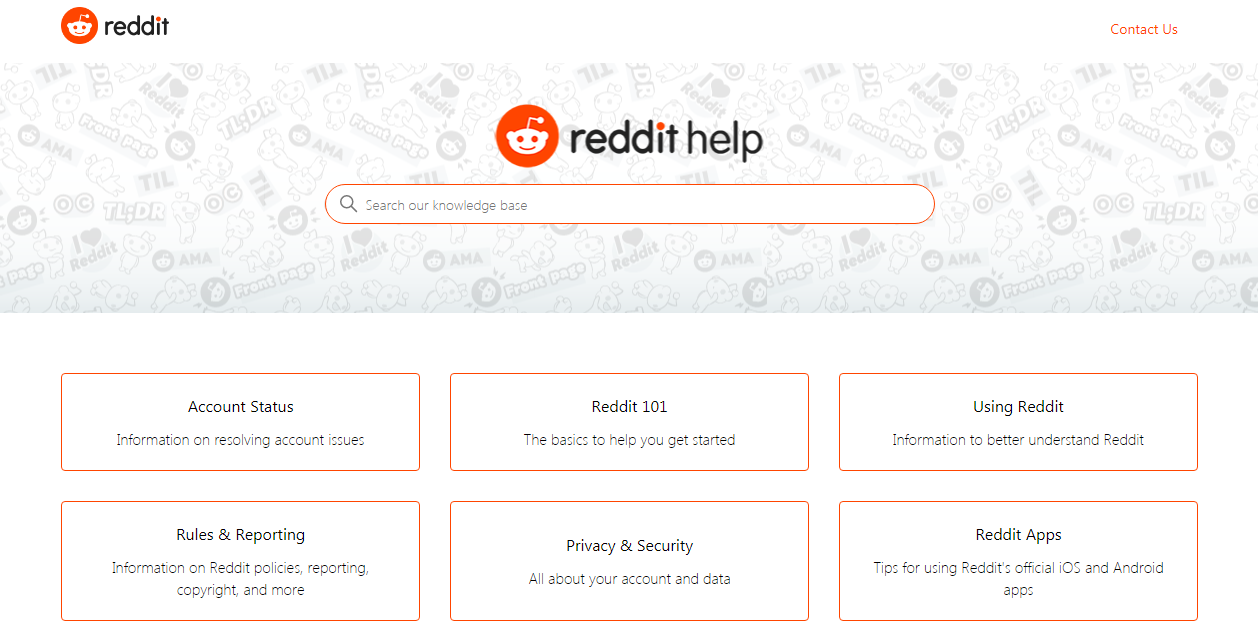 Right at the top of the Reddit Help page, you'll see the search bar, where you enter keywords related to the problem you're facing. If the answer is present in the platform's massive database, you'll get the answer in the search results.
Alternatively, you can choose one of the following 6 categories to find the information you're looking for:
Account Status
Among the most common issues, users face on Reddit are those associated with their account status.
Like other digital platforms, Reddit has certain policies in place concerning the content you post and your other activity on the platform.
Anyone who violates those policies can face temporary or permanent suspension of their account, depending on the extent and frequency of violations.
Suspensions happen quite often on Reddit so if you do experience like that, the Account status section should provide you information on what happens next and what exactly you should do to avoid this in the future.
Reddit 101
New users are recommended to check out the Reddit 101 section from Reddit Help.
Like every community, Reddit has its own culture, lingo, and way of interaction. As mentioned earlier, you'll have no idea what's happening when you visit the platform for the first time.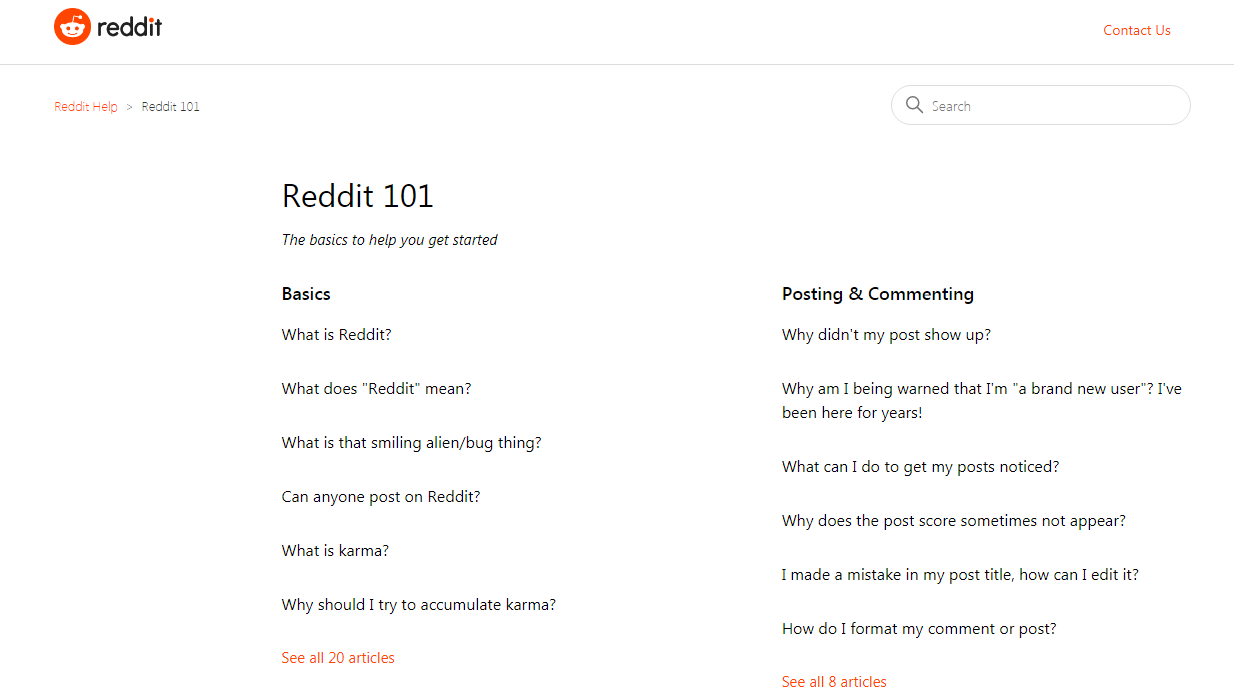 Reddit 101 is the most valuable source of information for beginners and is likely to address the bulk of your queries that you might have upon visiting the platform for the first time.
Using Reddit
As you move on and start fitting into the Reddit community, many of your confusion would automatically resolve, but some more advanced queries related to platform usage may arise.
That's where 'Using Reddit' page comes in handy. This page provides useful articles covering issues related to:
Reddit's premium subscription
Your frontpage or feed and subreddits
Posting/submitting content
Inboxes, PMs, and messages
Karma and voting
Your Reddit Account
Chatting
Your Profile Settings
Creating your own subreddits
General Reddit policies and features
Reporting a bug on Reddit
RedditLive
If you face issues related to any of the aspects listed above, go to 'Using Reddit' page.
Rules & Reporting
If you're a responsible user looking for information on Reddit's policies, copyright, reporting, or country-specific rules, you'll find all the answers in the 'Rules & Reporting Section'.
Besides standard rules, you can also find useful data about specific scenarios such as what exactly you should do if someone has expressed to commit suicide or has threatened to share inappropriate content about you without consent.
Privacy & Security
If you have security concerns about your account and all the data it carries, you may find the 'Privacy & Security' section useful.
Reddit Apps
If you aren't already aware, Reddit has an official app for both Android and iOS. If you face any problems using the app, refer to the 'Reddit Apps' Section for helpful information.
Reddit Mods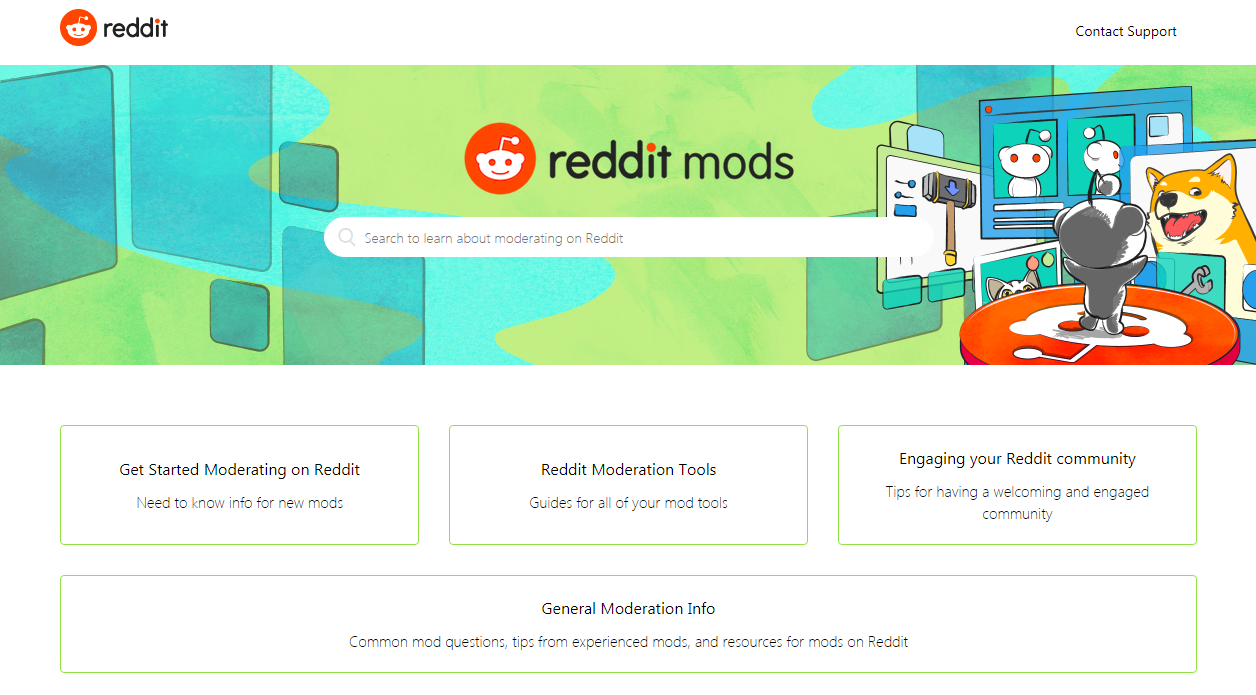 The 'Reddit mods' is designed to help subreddit moderators on the platforms. Let's take a look at the 4 different sections it contains:
Get Started Moderating on Reddit
If you wish to create a subreddit or want to become a moderator, this section will provide you with valuable info on getting started moderating on Reddit.
It will answer questions like how to create a subreddit? How to become a moderator? What privileges you will have as a moderator?
Reddit Moderation Tools
This page is a comprehensive resource for all the tools you need for moderating. Besides in-depth guides on different issues, this section will answer one of the most complex issues you might face about moderation.
Engaging Your Reddit Community
One of the most important goals for a moderator is to develop a welcoming and engaged community. To do that, you'll need to know the basics about growing your community and the concept of AMA.
General Moderation Info
To post general moderation queries and access helpful resources shared by experienced moderators, use the 'General Moderation Info' page.
Contact Reddit
Whether you're a moderator or an ordinary Reddit user, if none of the above-discussed resources solve your problem, you can submit your exact request on Reddit's Contact Us page.
To report a violation of Reddit's content policy, you can simply fill this report form.
For advertising help, you can submit your request on the Reddit Ads Help page.
For other specific queries, get in touch with Reddit via modmail.
However, if you want your query to be answered urgently, select a category here, and submit your request to the relevant department.
Final Thoughts
Simply put, Reddit is just a group of people socializing on the internet, talking to one another, sharing stuff, and more. Whether you're a new user or an old one, or a moderator, this customer service guide should help you resolve any issue you come across on Reddit.