Realme is a leading technology brand that caters to the demands of the younger generation. The company specializes in designing and launching smartphones with all the latest technology.
After all, its vision is to be a trendsetter in the world of technology. The company's strategy is to provide its consumers with cutting-edge smartphones.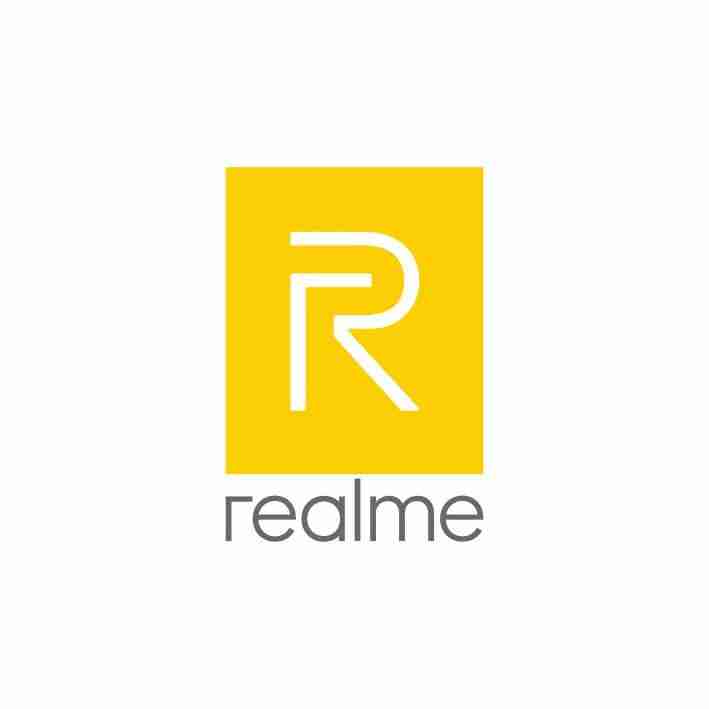 Realme was established on May 4, 2018. Today, the company has spanned 27 huge markets throughout the world, including big guns like China and India.
It is a truly popular emerging smartphone brand with a massive number of 35 million global users. It also enjoys the position of being the world's fastest-growing smartphone brand.
With such a massive outreach and increasing popularity, Realme makes sure to keep its customers happy and satisfied with its services and products. It does so with utmost consistency, effectiveness, professionalism, and reliability, all of which it offers via its official website.
So, without further ado, let's review what Realme has to offer to its customers.
How to Get in Touch with Realme Customer Support Service
Realme Customer Support Services
When it comes to offering the best support to its customers, Realme knows what it's doing! Here are some ways in which Realme delivers excellent customer support services:
Realme Support
Realme has a truly comprehensive support webpage that has all the basics of customer support covered. This webpage has four support categories – FAQ, troubleshooting, user guide, and coming soon.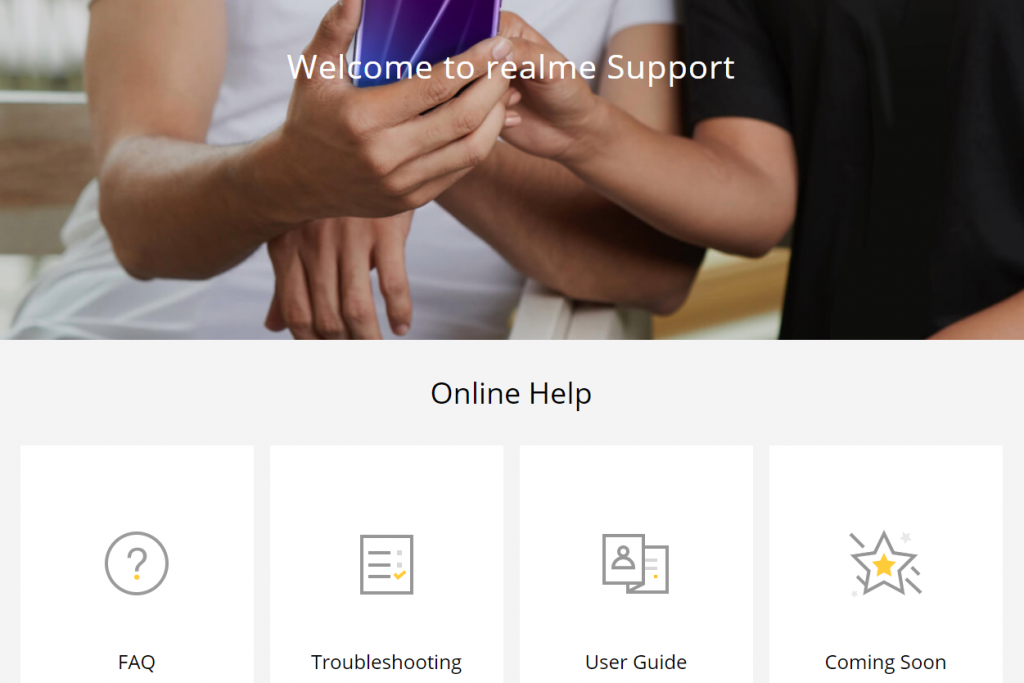 If you click on any of the first two categories, you will be directed to a web page dedicated to that category. Both the web pages have frequently asked questions related to each category.
Moreover, the user guide, as the name suggests, leads you to various user guide options for various Realme phones. The last option is still wrapped up in mystery as the company is going to launch a new support service for its customers!
FAQs
Realme has an incredibly helpful FAQs webpage. This webpage has two categories – "tips and hacks" and "after-sales" – given in a sidebar.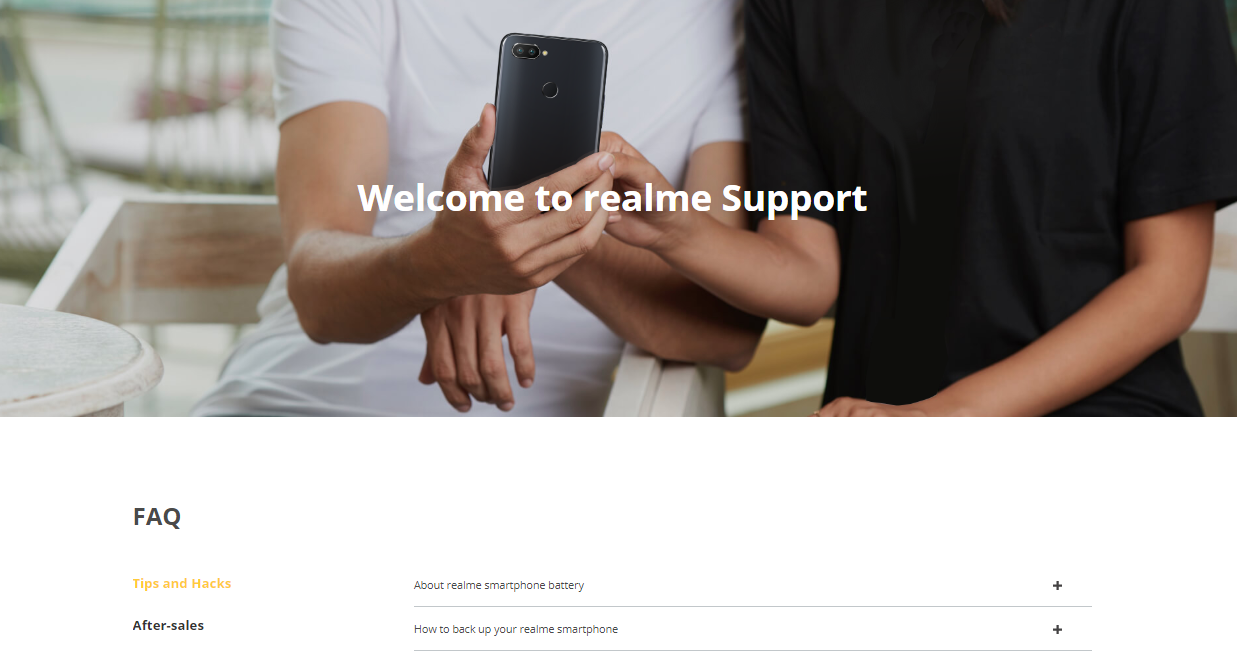 You can click on either one and you'll have access to numerous questions pertaining to that category. Simply click on the plus sign next to each question to access a comprehensive and clear answer for your query.
Troubleshooting
Realme also has a troubleshooting webpage for its customers, which has three categories – "power, charging, battery", "signal, network, phone call", and "Wi-Fi, Bluetooth, Application".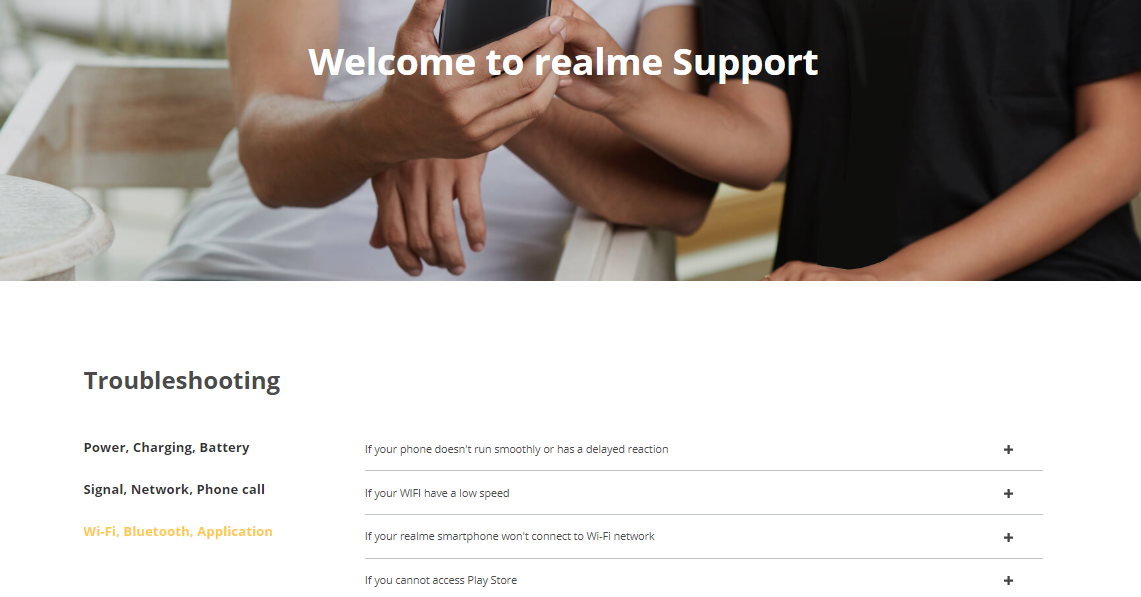 You can click on each category and you'll have access to various questions related to that category. Simply click on the plus sign next to each question to access a comprehensive and clear answer for your query.
User Guide
Realme also has a helpful user guide. This guide provides you 5 of Realme's operating systems to choose from. Once you click on one system, the website will direct you to a PDF of a comprehensive guide on how the system works, what it offers to you, and how you can avail all of its features.
E-mail Support
Realme also gives you the opportunity to reach out to its support and PR representatives via e-mail. So, if you have any queries, concerns, or suggestions regarding Realme's products and services, then you can reach out to Realme global on this e-mail address: global@realme.com
Similarly, if you want these concerns to get addressed by the company's PR, then reach out to them on this e-mail address: pr@realme.com. A Realme representative will surely get back to you and address your concerns right away.
Social Media
Realme has a pretty active Facebook page, which enjoys a massive following. You can like and follow this page to stay updated on everything that the company is doing.
Realme keeps updating the page pretty regularly and keeps coming up with interactive posts. You can also reach out to the company's customer service representatives via Facebook Messenger.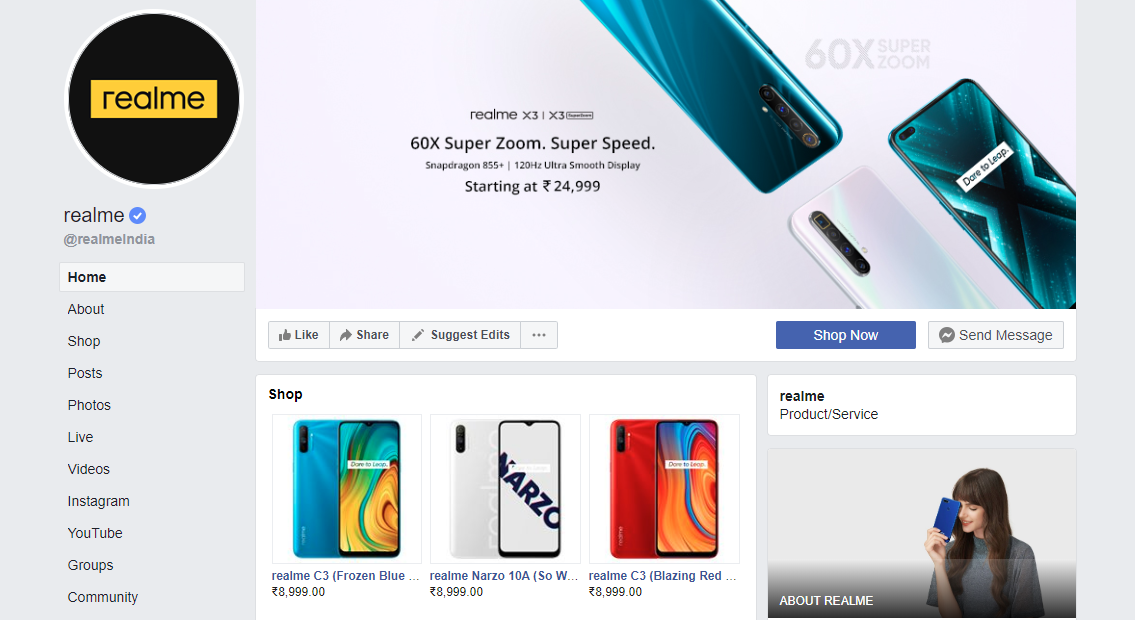 Similarly, you can follow Realme on Instagram to stay up to date about all the latest Realme products and more. You can also DM the company's representatives and share any query or concern that you might have about the company's products or services with them.
Realme also has an incredibly active Twitter account. You can follow the company on the social media platform to stay in the loop on everything that it's tweeting about.
The company usually tweets about all of its latest smartphones and their wonderful specs. It also provides links to helpful information about the products that it shares.
You can also subscribe to Realme's YouTube channel to watch videos on all the latest Realme phones and other smart products. Each video highlights all the amazing specs and features of the product that it's showcasing.
You can also interact with the company's team and other Realme customers in the comments section of the videos.
Realme News
If you want to stay up to date about all the latest Realme smartphone models, all the new specs, and every big thing that the company does, then Realme's newsroom is the perfect place for you. This webpage will keep you updated about everything related to Realme.
The Bottom Line
When it comes to providing the best experience and exceptional support to its customers, Realme has not only learned the ropes but has also started excelling at it. Given that the tech company is still green, it's quite impressive that Realme has managed to provide its customers with so many varied ways to reach out to the company.
Whether you contact Realme via e-mail, its website, or social media pages, the company's representatives will surely get back to you swiftly and solve your queries with utmost professionalism and efficiency.