Public Storage Canada was founded in 1972, a time when there was absolutely no concept of storage or how personal belongings are handled.
Quite remarkably, the founders, Ken Volk and Wayne Hughes, were able to predict a growing demand for safe and easily accessible storage and went on to pursue their novel idea of renting out storage solutions, establishing their first site in South California. The company soon secured a footing in 2,200 locations in 38 US states.
The company expanded to Canada in 1979, opening its first establishment in Brampton, Ontario. From there, Public Storage Canada has stretched out to 60 locations across the country.
As a leader in self-storage, Public Storage Canada continues to address Canadians' storage needs by providing them with the exact amount of space they need, for as long as they need, and whenever they need it.
Public Storage Canada understands that no two storage solutions are alike, so its team of problem-solvers and storage experts is always ready to address your queries and issues. Let's dig deeper into the customer care services offered by Public Storage Canada.
How to Get in Touch with Public Storage Canada Customer Care Services
Whether you're looking for short-term or long-term storage solutions, you deserve the best value from the available rental options. Recognizing this notion, Public storage Canada commits to delivering extraordinary customer care to all its clients.
Finding a Location
The moment you enter Public Storage Canada's official website, the company allows you to find storage locations as per your business needs. Use the storage location search tool provided at the top of the homepage.
The tool allows you to search by postal code or by city. Suppose you enter 'Toronto' in the search field. You'll then be provided with all the available storage options in the city, along with the size and pricing for each.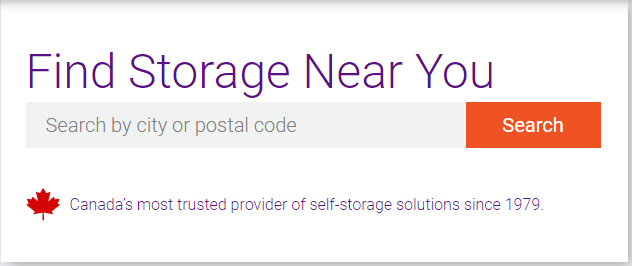 Once you've found a nearby location, don't hesitate to pay a visit and get your items stored. You should be interested in knowing that Public Storage Canada builds and maintains its facilities to the top standards seen in self-storage, with outstanding security features and in-demand amenities.
Storage Calculator
With Public Storage Canada, you need not rely on guesswork to determine the right unit size based on your unique storage needs. It provides you with a storage calculator that allows you to choose the type, size, and quantity of items you wish to store.
Item categories include everyday products from your bedroom, bathroom, kitchen, dining room, living room, home office, and more. Based on your selection, the tool will let you know which storage solution is best for you.
For additional information, you can either refer to the storage unit size guide or directly contact the company's storage specialist by dialing:
Ordering Packing Supplies
Packing and preparing your belongings for moving and storage is a necessary step that you shouldn't ignore. When you begin this step, you'd realize that you always need more packing supplies than you think. Impressively, Public Storage Canada assists you in this critical step by offering you all the different types of supplies you may need, including boxes, locks, covers & wraps, tape, packing kits, tools and accessories, and safety & sanitization tools.
Simply click on the type of packing supply to explore the different options available. But you'll need to get your packing supplies from one of the Public Storage locations near you.
Storage FAQs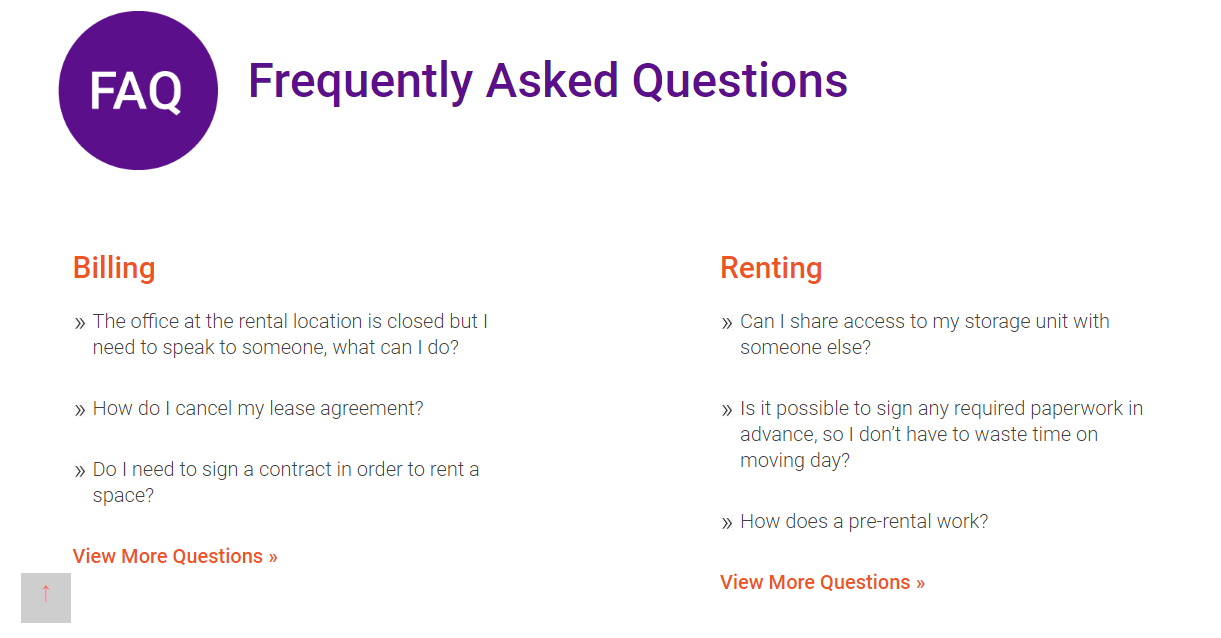 When it comes to answering your queries, Public Storage Canada does its best not to disappoint you. It offers a comprehensive Frequently Asked Questions (FAQs) section to help you find quick answers to your inquiries. The insightful page serves as an incredible resource for customers' information needs.
Depending on what your query is about, you navigate to one of the following five sections:
By following these links, you should be able to find answers to some commonly asked questions at the company.
Contacting Public Storage Canada
If the FAQs section fails to address your concern or you have a unique business need, you can always get in touch with one of the storage specialists at Public Storage Canada via telephone, email, or mail. They are dedicated and more than happy to take your call or address your mail.
Following are contact and address information:
Phone number
Head Office Mailing Address
Public Storage Canada
1740 Argentia Rd,
Mississauga, ON
L5N 3K3
Public Storage email
To send your query via email, you'll need to fill and submit the form provided on Public Storage Canada's 'Contact Us Page.'
Connect on Social Media
If you're active on social media, following the brand, there is a great way to stay informed about the latest news and updates, behind-the-scenes, new storage solutions, job ads, etc., coming from Public Storage Canada.
The company has its business profiles on the following networks:
If you are more comfortable communicating on social media networks, you can always connect with the company via Facebook Messenger or direct messaging on Twitter or Instagram. Its customer service team stays on its toes to answer your queries, take your complaints, and solve your problems.
Conclusion
Located in the most populous and vibrant Canadian cities, Public Storage Canada maintains storage facilities right where you live, play, work, and travel. After going through this customer service guide, you should have developed a fair idea of how responsive the company is.
Instead of requiring you to call for every other query or decision, the brand offers valuable tools and sections to address your specific information needs. This makes it easy for you to find what you need and make decisions quickly.
Yet, it doesn't entirely block you from connecting directly with a customer service agent. You can always speak to CS personnel during business hours.
We truly hope that this customer service guide helps you make rational business decisions with respect to Public Storage Canada.