Porter Airlines is a regional Canadian airline, with headquarters at the Billy Bishop Toronto City Airport, also sometimes referred to as the Island Airport.
The company was launched in 2006, and today, it flies to 24 destinations, 16 in Canada and 8 in the US. Its fleet consists of 29 Canadian-built turboprop aircrafts. The model used in the fleet is the Bombardier Dash-8 Q400. Each plane can seat up to 68 passengers.
This article is meant to give you all the information you need to contact Porter Airlines and provide you with different customer service options.
Obviously, the first thing you'll do is to google them. Once you get to their official website, you'll find a plethora of options and information. So, let's get started dissecting each and every one of them.
Phone Number
After you've scrolled down past all the different flight booking options, you'll get to the footer and the Customer Service options. Obviously enough, the first one says "Contact Us", so clicking there will lead you to a page dedicated to different contact options.
The first thing you'll notice is the toll-free call center phone number, meant for all your inquiries concerning bookings, reservations, or any other topic. The number is 1-888-619-8622.
You can call at any time between 5:30 AM and 11:00 PM Eastern Time. On weekends, the call center starts operating a little later, at 6:00 AM.
Your Feedback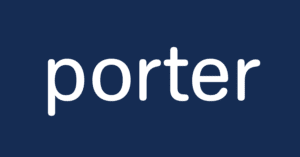 Porter Airlines obviously cares about their passengers' opinion, so the next option on the Customer Service list is simply referred to as "Feedback". It's a simple online form for you to fill out, but if you prefer you can also do it the old-fashioned way by writing to an actual address.
To do so, write to:
Customer Relations.
Porter Airlines, Inc.
Billy Bishop Toronto City Airport.
Toronto, Ontario M5V 1A1.
Canada
If you can't wait for your mailman to bring back an answer, then perhaps you might want to use the online form. Upon entering a few personal details, you'll be given a choice of complaint, compliment, or suggestion.
There are two dropdown menus for you to pick the most relevant matter, and if that isn't enough there is also a message field for a more personalized content. Before submitting, you will also be asked whether or not you prefer to be contacted by the company.
FAQ
Before you start dialling the Call Centre number, perhaps you should check the frequently asked questions section.
It's a rather comprehensive selection of questions, conveniently segmented into different topics and subtopics which include baggage, booking, tickets, fares, in flight, ID, security, unaccompanied minors, insurance, car rentals, partner airlines, and many more.
Specific Booking Inquiries
There are three dedicated pages for other sorts of booking inquiries, and these include charters, group sales, and conferences and events.
All three pages feature a simple and easy-to-follow online form which just needs to be filled with the required info.
Disability Assistance
For those who have special requirements due to physical or mental disability or any other reason, there is a separate page with many different options and plenty of useful info.
First of all, there is a toll-free number for all disability assistance inquiries, and it's 1-855-542-3707. If you prefer your answers in written form, just send an email to disabilityassistance@flyporter.com.
On the dedicated page you can make a request for disability assistance and check out all the services available.
The topics that might be of interest include travelling with a personal attendant, cognitive impairment, developmental impairment, hearing impairment, visual impairment, extra seating, special seating, allergies, medical conditions, medications, emotional support animals, oxygen needs, wheelchair assistance, and mobility assistance.

Optional Services and Fees
The next page you might be interested in is the one that explains all the optional services and how much they might cost you.
All flight changes and cancellations may sometimes call for additional fares or fees, and here you will find all the info on each and every situation imaginable. Once again, there's no need to ring call center, as it's all broken down on this page.
Are you picky about your seat? You can select any seat you want, but it will cost you extra, and here you can see just how much.
Each passenger can take two carry-on baggage items on the flight for free, but anything more than that will cost you extra, so there is a sheet that explains the costs. Unaccompanied minors and pets in the cabin will also add to the ticket price, so make sure you check these out, too.
Baggage Claims
In case your baggage becomes lost, delayed, or damaged, you can easily track its status here. If you want to speak with an operator, you can do so by calling 416-619-8584. If you want a reply via email, just send an inquiry to ytz.baggage@flyporter.com.
Lost and Found
If you've lost an item while flying with Porter Airlines, you can claim it easily by following the instructions on this page. Other than that, you can call Porter Airlines at 647-826-7094 or send them an email to lost.found@flyporter.com.
Site Requirements and Accessibility
Among other things, you can find the Porter Airlines website's browser and device requirements and the info about its compliance with different compliance standards.
Even though these may not be the most important items when customer service is concerned, it's nice to know that they've gone to great lengths to get them covered as well.
Travel Disruptions
These tend to happen every now and then, so it's good that Porter Airlines has a page dedicated to all issues that have to do with disruptions.
These include travel terms and conditions, delayed, lost, and damaged baggage, denied boarding due to overbooking, and last but not least, delayed, diverted, and cancelled flights.
Social Media Channels
As if all the aforementioned options and information weren't convenient enough, you can also follow and contact Porter Airlines through various social media channels. You can write them a direct message via Facebook or Twitter. Besides that, you can follow them on Instagram and LinkedIn.