When you hear the word "Philips", what's the first thing that comes to your mind? We bet it's a light bulb! Philips was founded in 1891 in Eindhoven by Gerard Philips. More than a century ago, Philips was famous for providing cost-effective incandescent light bulbs. Previously, the company's aim was to provide people with lighting solutions everywhere in the world.
In 1916, when the company won an award on its 25th anniversary for delivering innovative products, Philips decided to expand its product line. The next product in line was an X-ray tube for the medical sector. From 1925 to 1940, Philips came up with numerous other products such as radios, electronic shavers, and televisions. It achieved a technological breakthrough by introducing a product that helped with research into malignant tumors.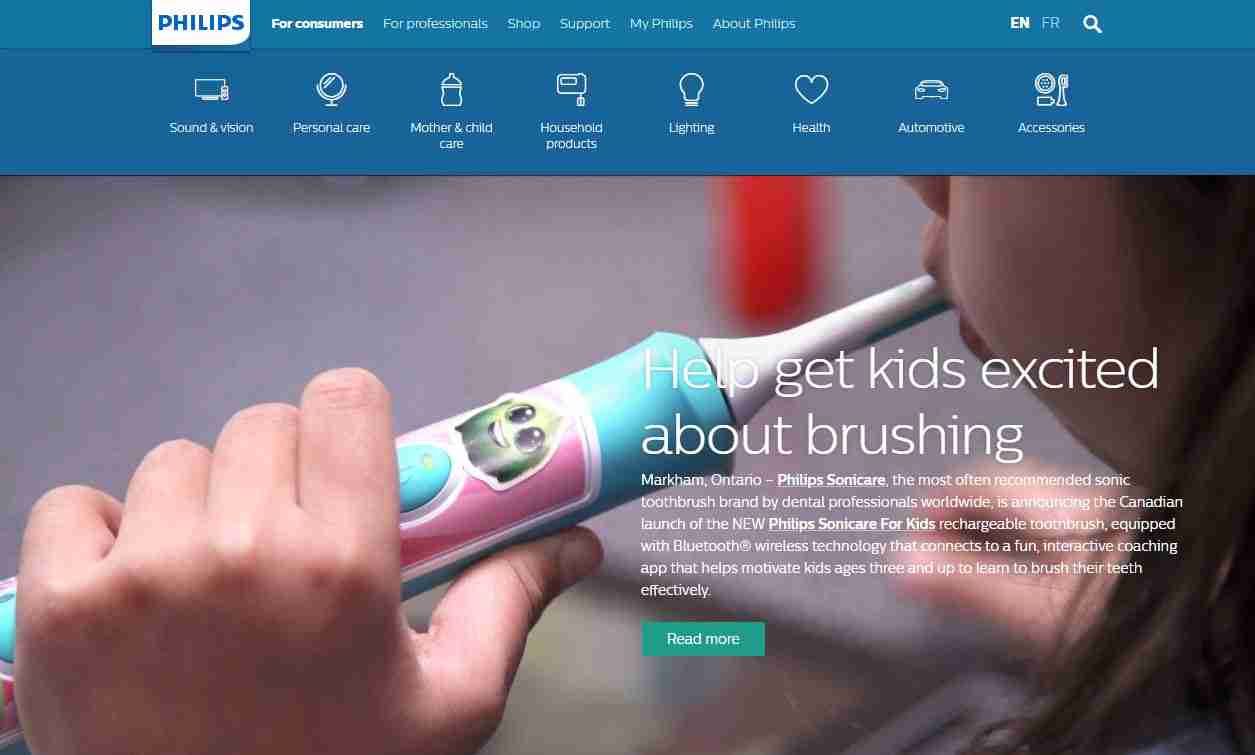 Today, Philips is more focused on providing SMART healthcare solutions so that hospitals can treat their patients in a better manner. Some of these healthcare products include the Ambient Experience, which improves patient care and workflow in hospitals by integrating architecture, sound, design, and dynamic lighting, 3D for CT scans, AlluraClarity— an X-ray system that offers clear visibility— Philips Azurion (image-guided therapy) and Philips Smart Air Purifier.
You can learn more about Philips' story under the company's timeline by visiting its Company Profile page.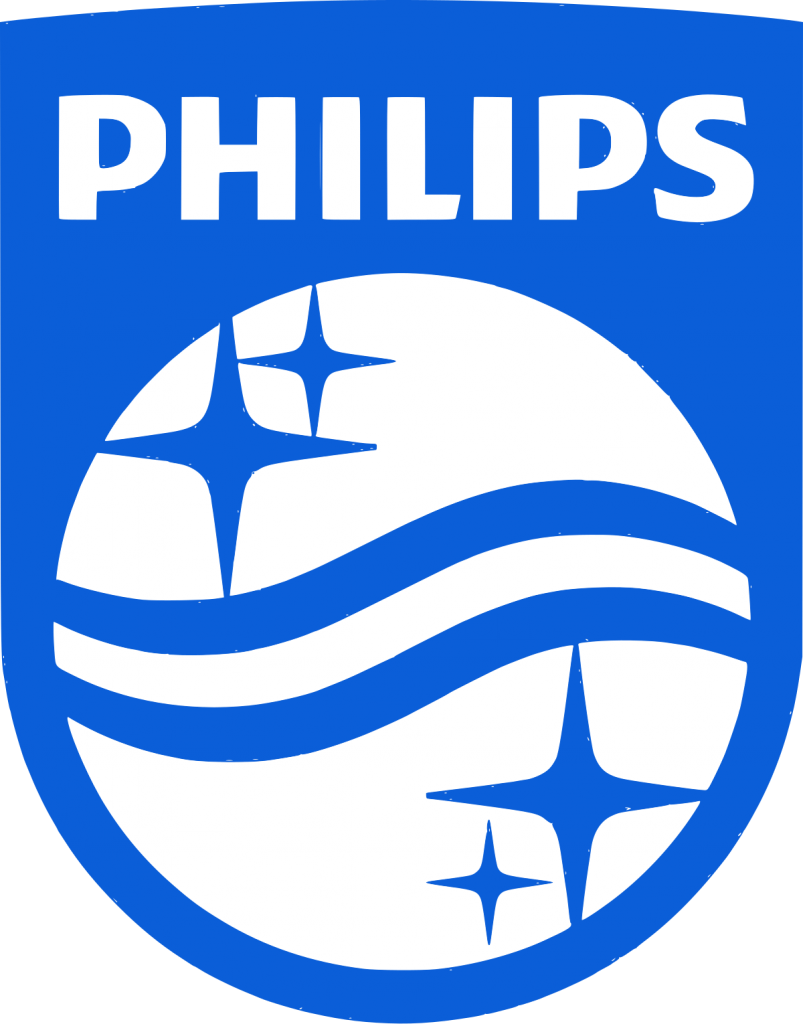 Philips has its fingers in all pies around the world and its ability to offer solutions in every area shows that the brand is dedicated to serving its customers. If you want to learn more about Philips and how to contact the company, read the article below.
Philip's Customer Support Services
Philips Customer Support page offers everything in one place. Whether you want to inquire about products, search a product, fix a problem or know about parts, accessories, warranties and subscription to their newsletter, you can find everything on this page.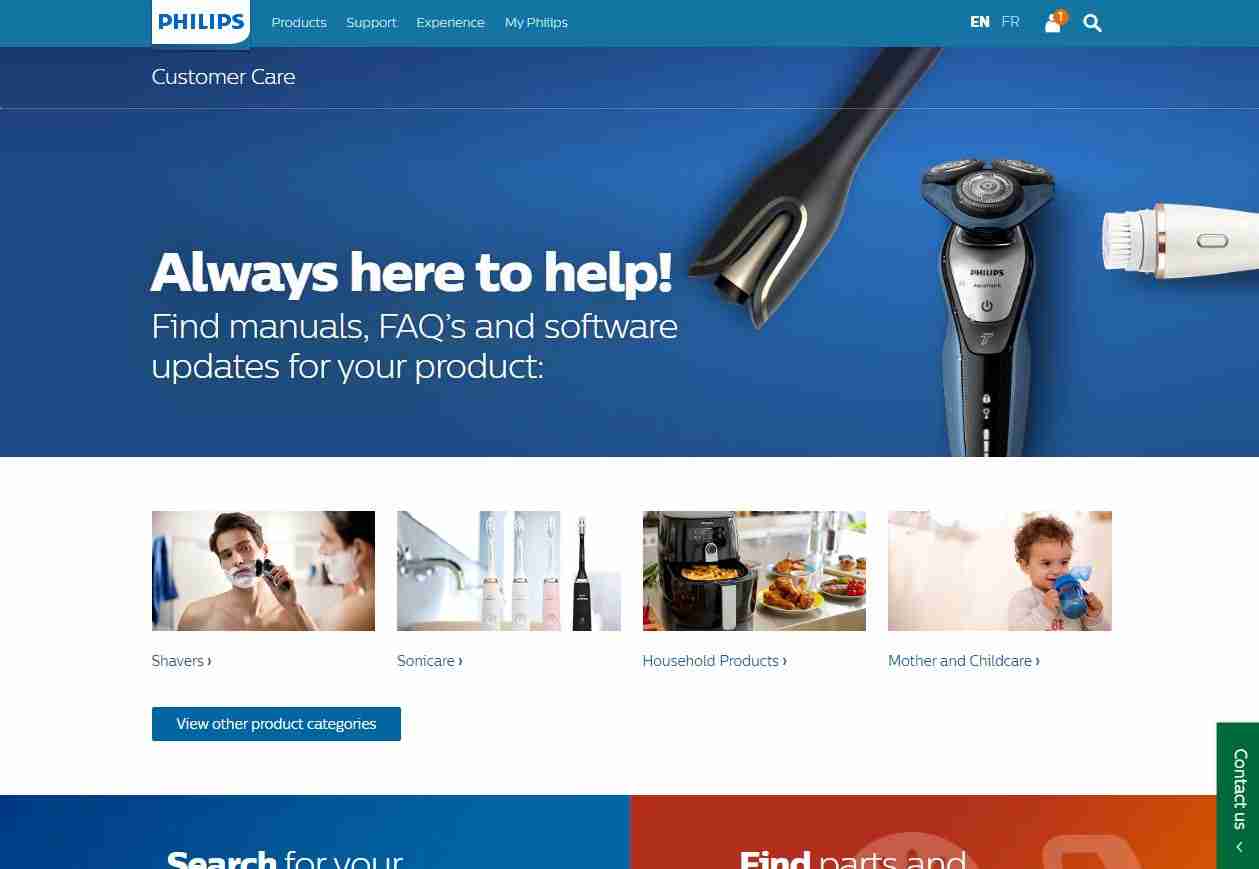 Find Philips – Store Locator
Philips shop page is currently under construction. This is where you can locate a store near your area. However, since the map has yet to be uploaded, you can contact them at:
1-866-309-3263 (Toll-free)
9 AM – 9 PM EST (Monday to Friday)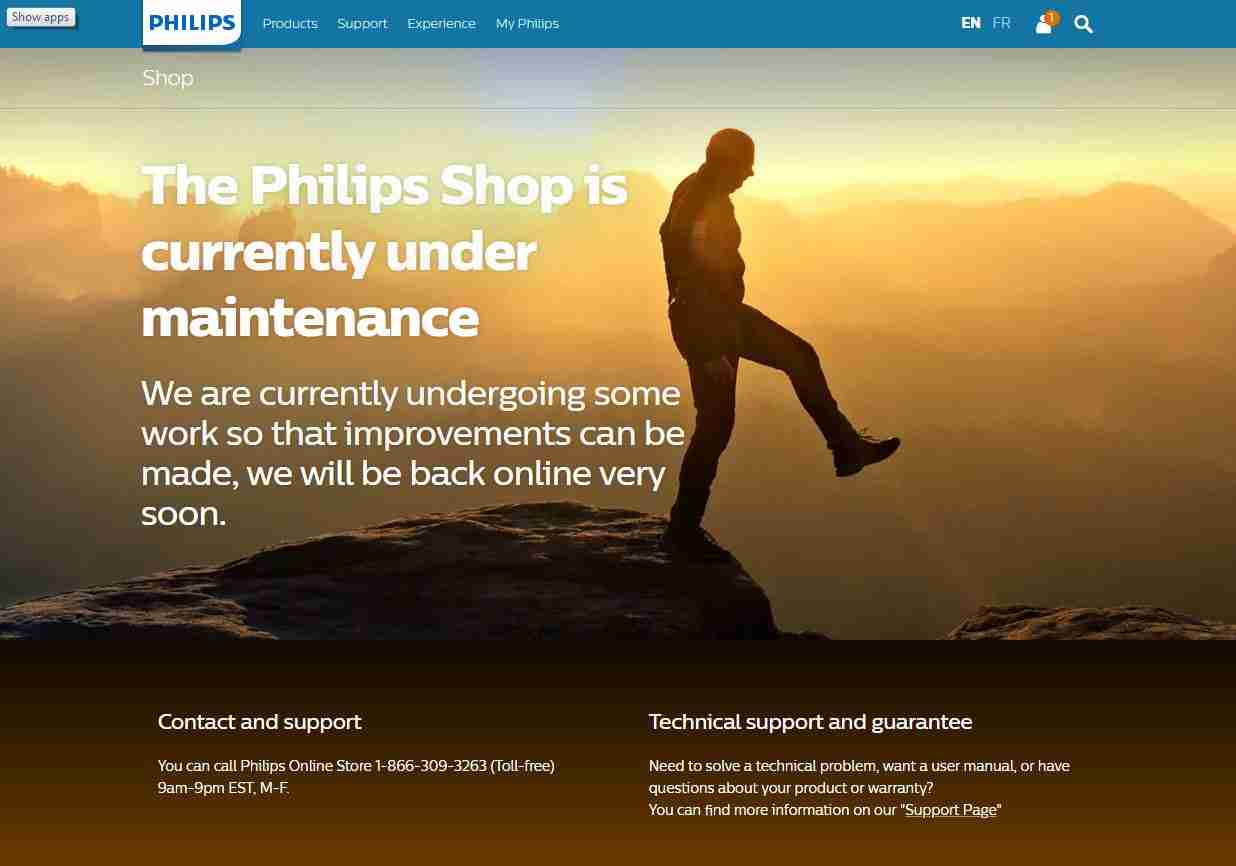 Call Support
The contact us page offers toll-free numbers for both general queries and healthcare-related queries. This allows customers to avoid the wait time and directly connects them with a customer service representative or an expert who then assists you with solutions for the problems you have regarding a specific product.
Call Philips at 1-888-744-5477
Monday to Saturday (9:00 AM – 9:00 PM EST)
Sunday (9:00 AM – 6:00 PM EST)
*Excluding Major Holidays.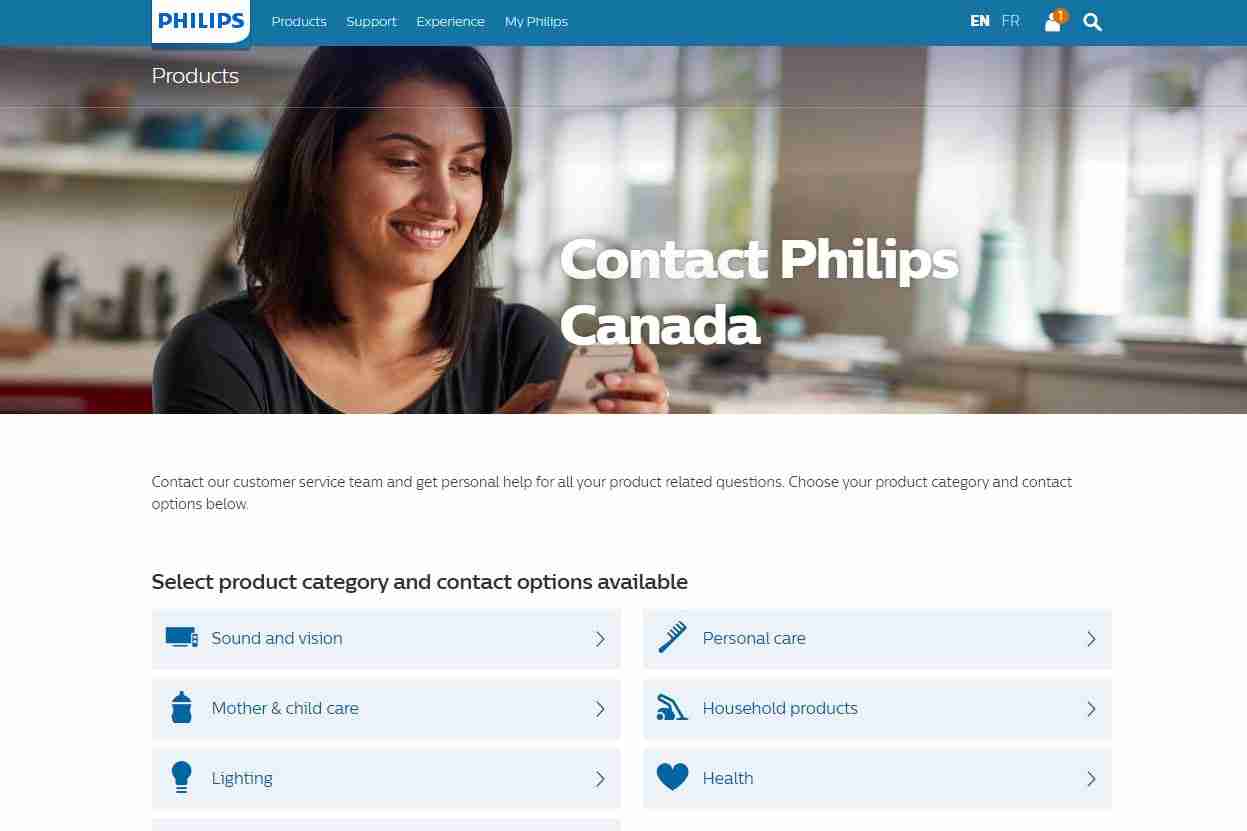 Social Media
You can find Philips social media icons at the bottom left corner of the homepage. The webpage also offers an open discussion form on Twitter, which you can directly access from the website. The company has several social media accounts, including Facebook, Twitter, Instagram, Pinterest, and YouTube.
The customer care representatives are pretty active on all social media pages, so if you have any concerns, feel free to contact them.
Help and FAQs
One of the best support services Philips offers is the FAQs section. Each product has its own list of answered questions, which you can find under a category. Apart from the FAQs, this page also offers manuals and software updates. To find a store that caters to customers looking for healthcare solutions, you can visit the Philips Healthcare contact page and dial a specific number based on the equipment you want to inquire about.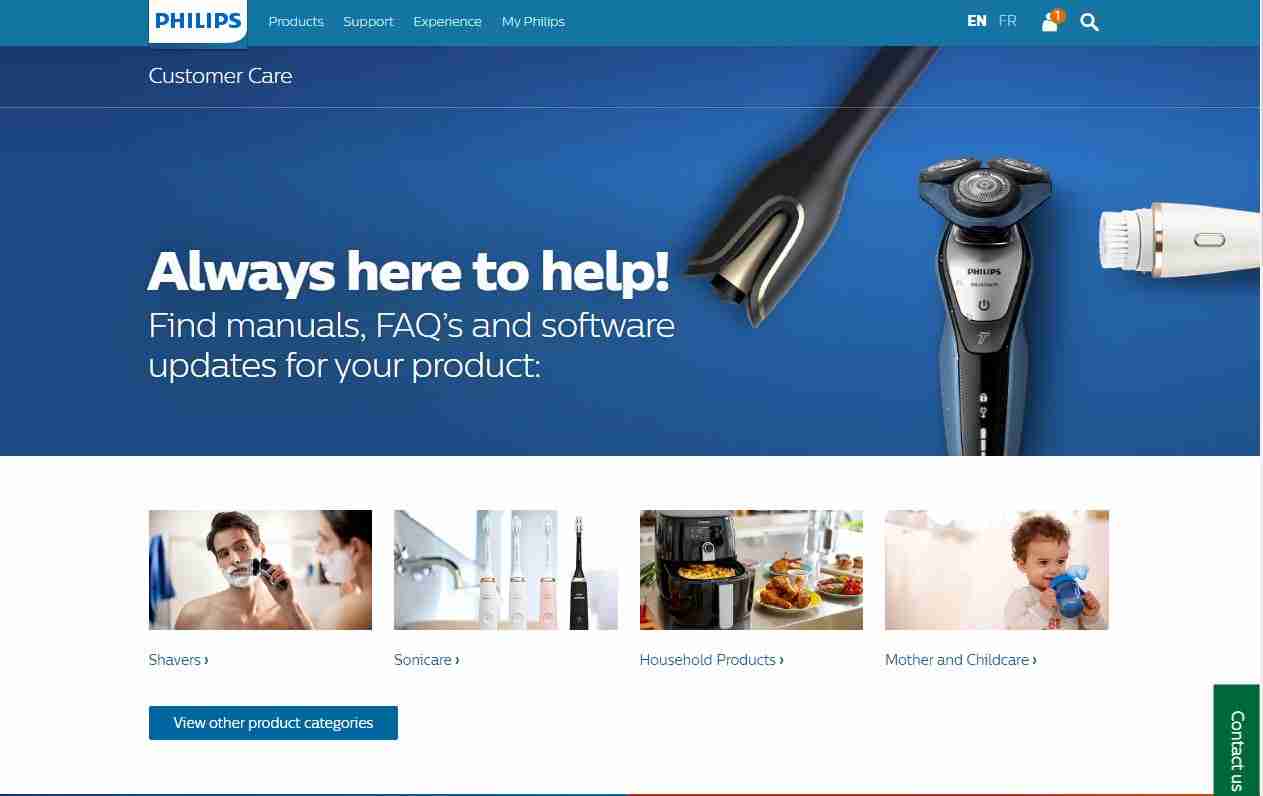 If you are in a hurry and want a quick answer to your question, then you can type it in the "What Are You Looking for Section", which can be found at the bottom of the homepage.
Sustainability
Philips Sustainability is all about the environmental approach and Green Technologies. The company's aim is to discover different innovative solutions, which will help them address global challenges that every society faces. This will not only stimulate business growth but also allow customers to give back to the environment.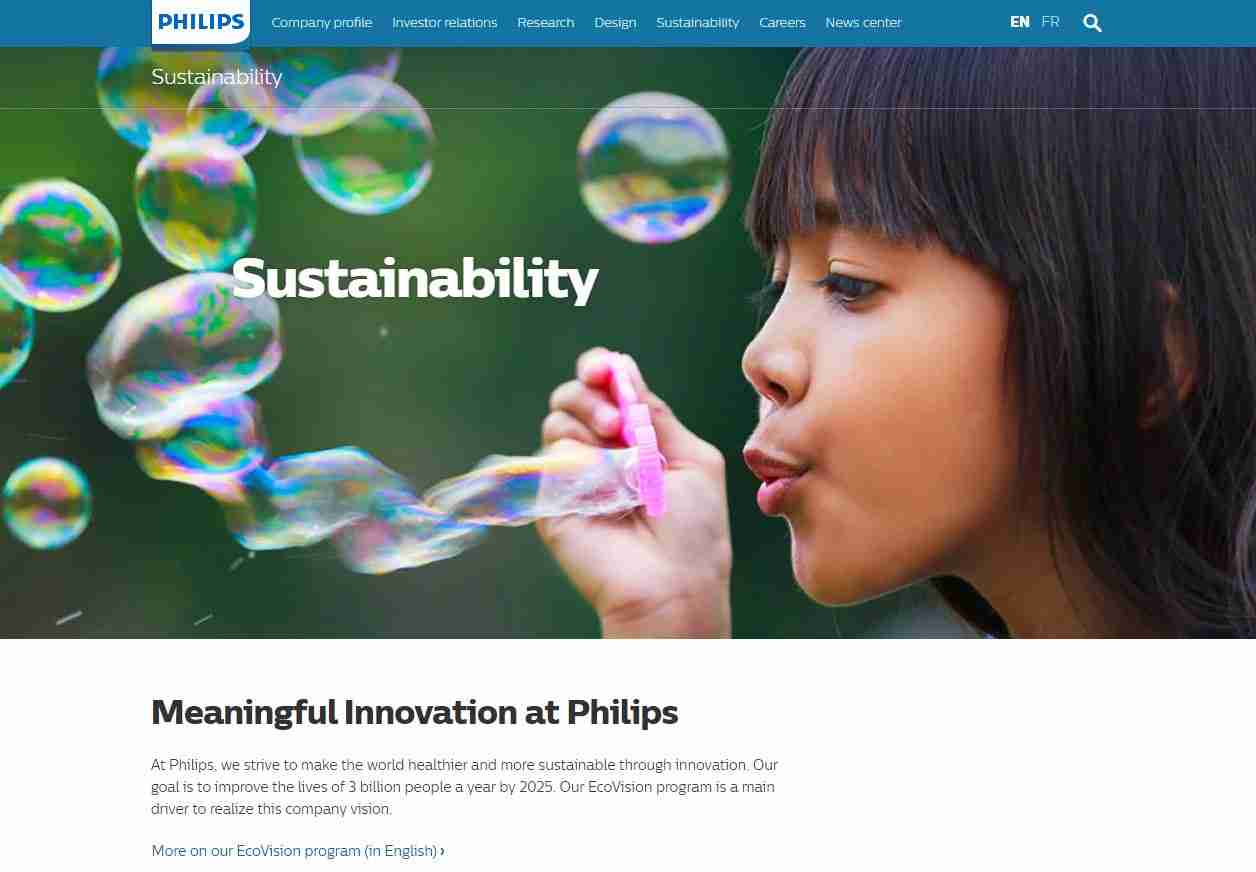 Philips Professionals
Where Philips Consumers are aimed at providing solutions to customers, Philips Professionals' page offers solutions for businesses such as hospitals, advertising agencies, private practices and more. This section offers services and products for the following areas:
Healthcare
Lighting
Oral Healthcare
Professional Dictation Solutions
Professional Display Solutions
B2B Rewards Programs Solution
Recalls
Philips Innovation Services
Hearing Solutions
Physical Therapy Solutions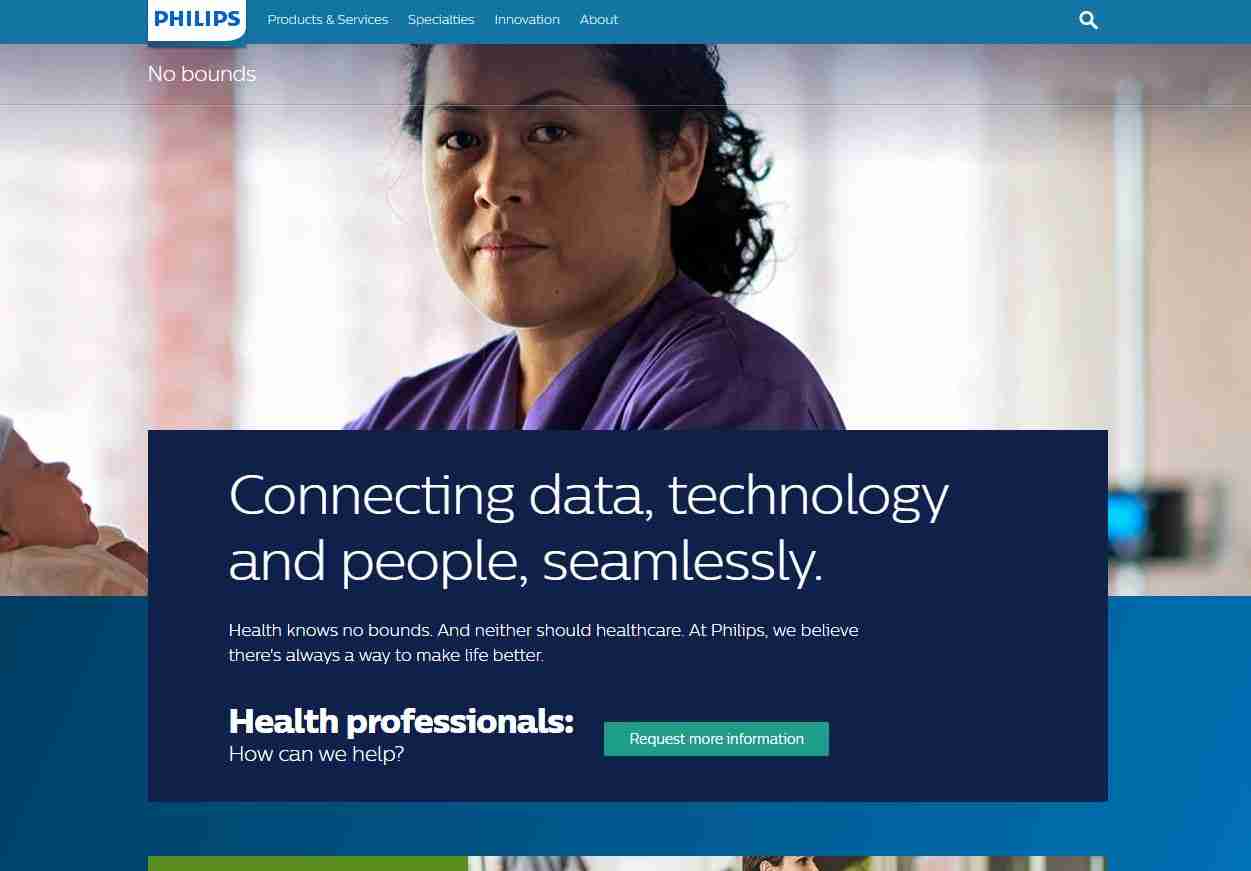 Philip's Experience – The Innovation Portal
Philips is a one-of-a-kind brand. The company is super focused on its customers and wants to learn what people need. A unique initiative that it offers to its customers is the "Innovation Portal". This portal offers ordinary people the chance to share their innovations with the world.
Inventors who want to make a name for themselves and are looking for an outlet where they can share their ideas and experiences are welcome to enter into a discussion with Philips. All an inventor needs to do is provide an innovative idea for Philips's challenge and after assessing the outcome of the idea, the proposal is adopted.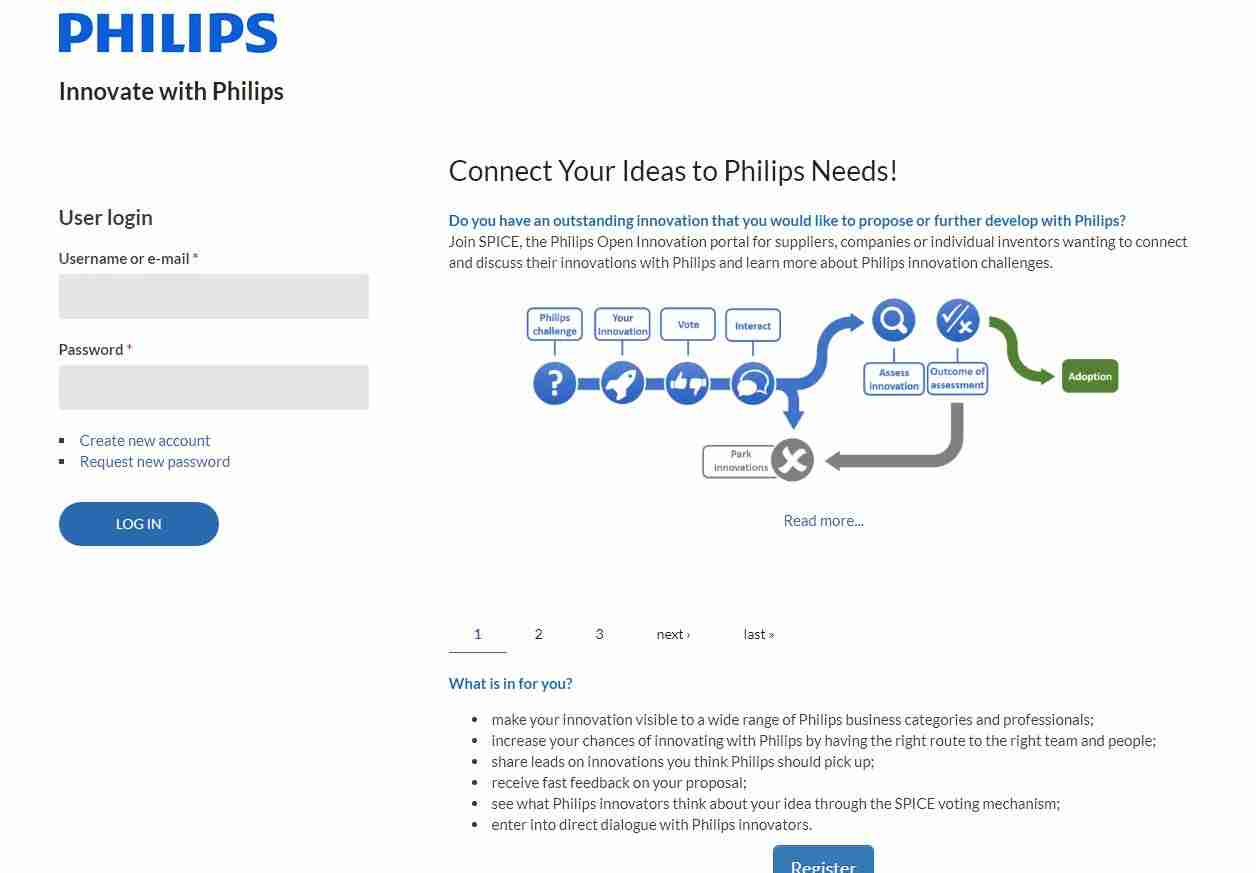 Stay In Touch with Philips
Philip's tagline is "Innovation and You", which clearly tells people that the brand cares about its customers to the extent where it wants the public to come up with ideas for everyday products, which will assist them in their lives.
If you want to provide feedback or contact Philips, you can use any of the above-mentioned methods. Its customer care representatives reply instantly.