You experience a different kind of panic if your credit card gets declined or if there's ever a problem with your card account. When that happens, you want to get the matter resolved right away, and for that, you need a reliable and responsive company. Thankfully, PC Financial is more than just reliable and responsive.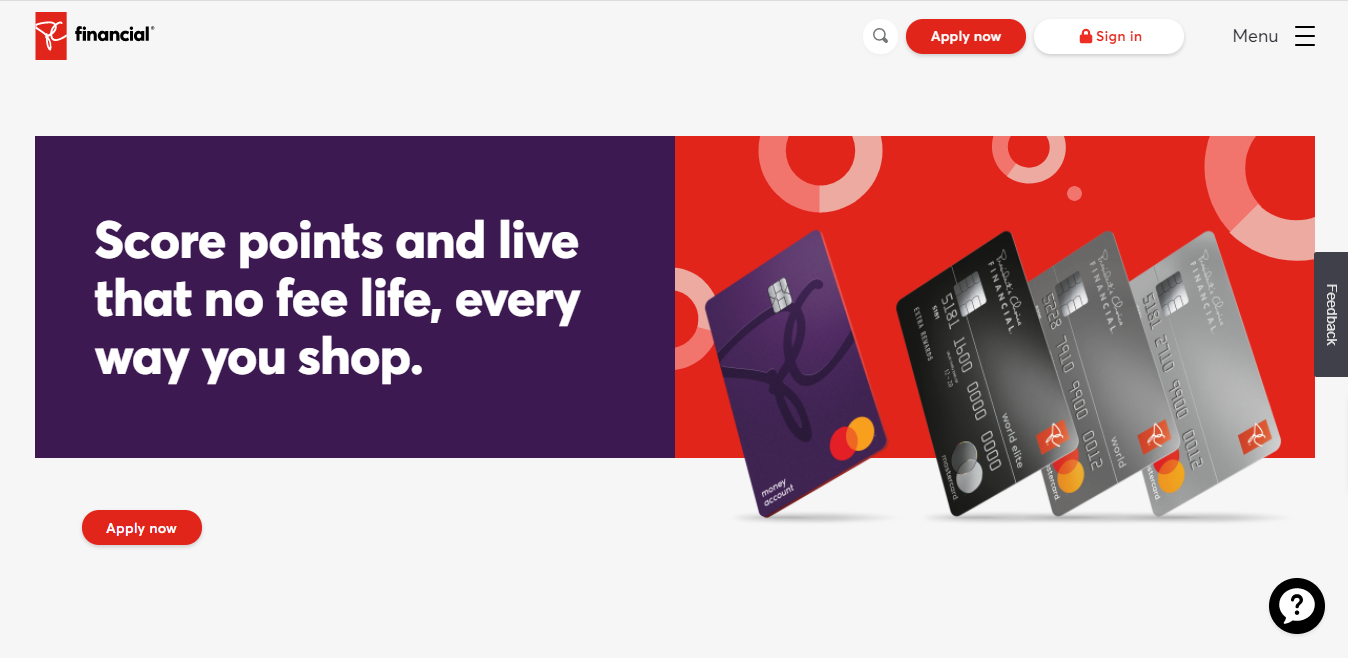 PC Financial is all about providing good service and promoting good financial well-being through their simplified yet optimized financial products.
They believe in providing products with unprecedented value that offers customers convenience and rewards every day. Most importantly, they know that it's not about them, but all about you, the customer.
How to Get in Touch with PC Financial Customer Support Services
PC Financial Customer Support Services
PC Financial offers several ways to reach out to their customer support team or resolve your query yourself through their easily navigable website.
Virtual Assistant
As soon as you open PC Financial's website, you have the option of talking to their virtual assistant. This is great for people who might feel comfortable talking to an actual person. While this assistant may not be able to answer any complex queries or any questions related to your specific account, it can help you with basic information.
Moreover, it can direct you towards other relevant sections of the website based on your question. The option to talk to this virtual assistant comes in the form of a dialogue box with a question mark at the bottom right corner of the page.
Furthermore, it stays at that spot even as you visit other pages on the website, which means it's always available.
Contact PC Financial Customer Support
PC Financial has divided their Contact Us page according to their financial products, so you don't waste time getting redirected to other departments or the relevant personnel.
For Queries Regarding PC Financial MasterCard
If you need to contact their customer support regarding an issue with the PC Financial Mastercard, there are several ways to do so. For starters, you can directly speak with a representative at the numbers mentioned below. This is quite convenient as you can get your questions or confusions cleared right then and there.
Toll-free number available 24 hours a day, 7 days a week: 1-866-246-7262 (PCMC)
Number for the Hearing Impaired (TTY only): 1-855-223-3499
Number for people outside North America: 647-426-1343
You can also contact them through mail at the following address.
President's Choice Financial MasterCard,
P.O. Box 4403, Station A,
Toronto, ON M5W 5Y4
Additionally, you can shoot them an email, which is handy for attaching files or discussing a complicated matter.
If you have an account with them already, you can log in and send their customer support team a message from the support center.
For Queries Regarding PC Optimum Points
If you need to talk about PC Optimum points, you can reach them at this number.
Monday to Friday, from 8 a.m. to 8 p.m. and Saturday, from 9 a.m. to 5 p.m.
If you wish to email them instead or have a hearing disability, you can reach out to them at the same email address, and number mentioned previously.
Legal and Enforcement Notices
They have also provided separate contact details in case you are contacting regarding any legal and enforcement notices. This way, they have streamlined their entire customer support process.
You can directly send your query or approach the right department without having to go through other channels. Moreover, it also makes the whole process that much quicker, too.
For legal and enforcement notices, you can reach PC Financial through mail at this address.
President's Choice Financial,
600-500 Lakeshore Blvd.
West, Toronto, ON M5V 2V9
FAQs
Sometimes you're just not sure what you need to ask, and therefore, you might feel hesitant contacting someone directly. For those times, you can refer to PC Financial's detailed FAQs page.
You can type in your question or topic in the search bar at the top and then browse through the results for the relevant answer. Alternatively, you can also browse through their most frequent questions or go through all the information neatly divided among topics and questions.
Careers
If you are contacting PC Financial's customer support team regarding employment or career opportunities, again, you need not bother messaging them the usual way. They have a separate section on Careers on their website for potential candidates looking to join their team.
On this page, you can read about what they're looking for as well as the benefits they are offering. If you're interested, you can click on the Join Us button which will lead you to all the open positions available.
Social Media Platforms
We're sure everyone will agree that social media is one of the easiest ways to reach out to someone. Fortunately, PC Financial is available on several social media platforms. You can like, follow, or subscribe to their accounts for daily updates, news on upcoming products and other information.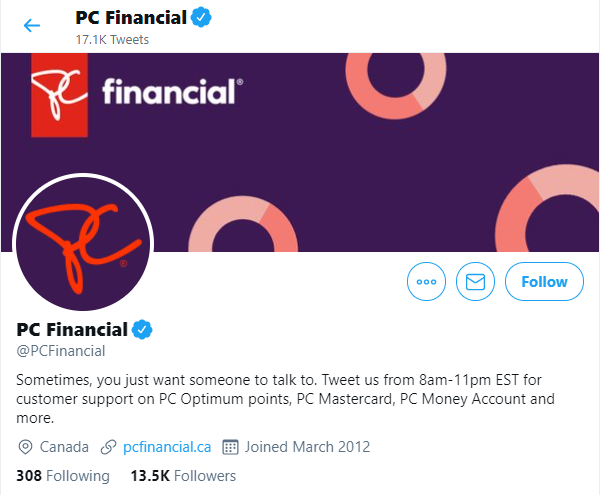 While these accounts are not primarily meant for customer support, you can reach out to them on these profiles to get your question answered or query resolved. They are available on the following platforms:
Bottom Line
Overall, PC Financial has a great customer support team that is excellent at anticipating their customer's needs. There are several ways to reach out to them, through phone, email, or even by mail.
Moreover, they have also provided several ways for visitors to find their answers themselves, for instance, through FAQs, blogs, search bars, a virtual assistant and more. Therefore, people who aren't comfortable talking or contacting someone directly can clear up their confusion themselves.