PayByPhone is an innovative and popular app in North America and Europe that allows people to pay for parking through their phones. The app allows its users to pay for parking through the app, the online website, or by calling.
PayByPhone makes use of amazing technology that eliminates the need to insert cash into a park and display machine. It saves people from a lot of trouble and hassle by giving them an option to pay through their phone. Since most people like the ease of smartphones, the app is quite popular in Canada and the USA.
PayByPhone Limited has its esteemed headquarters located in Vancouver, Canada. The company was founded in 2001 and is currently catering to millions of users in North America and Europe. As a parking service app, the company boasts excellent customer service.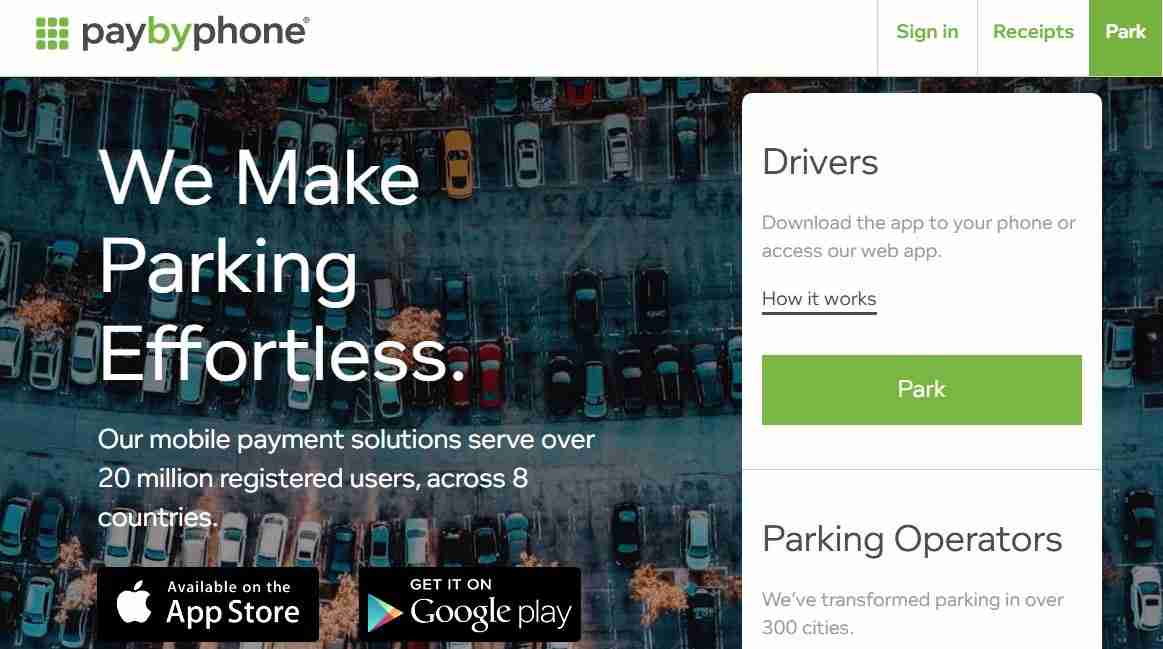 With just a few quick taps, customers can quickly pay for their parking. They don't need to worry about coins, parking tickets, or wasting time looking for the machine. Recently, PayByPhone surpassed nearly 30 million registered users on its app.
It's also a rising name when it comes to eco-friendly, innovative initiatives. The company was endowed with five environmental awards for its reduced carbon footprint program. PayByPhone has a respectable reputation with customers who benefit from the ease of payment day in and day out.
The app is now available in 12 different languages and is used in 400 different cities worldwide. It has received more than 50,000 five-star reviews by customers who use the app for street parking, indoor parking, and underground parking.
If you're in Canada, you can download and use the app for even off-street parking, city, and gated parking. Here's a quick brief on the many ways PayByPhone supports and cares for its customers.
How to get in touch with PayByPhone
PayByPhone Customer Support
PayByPhone is a simple, user-friendly app. It can be downloaded from the app store and used on-the-go. It doesn't matter if you have coins or not, your phone is enough to pay for parking.
If you want help with navigating on the app, finding your location, and making a payment, here's how to get in touch with the team!
My Account
PayByPhone has a detailed page on how to authorize, register, and manage your account. With parking payments, the company understands the importance of customer security and privacy.
This page specifically guides you on how to make an account, secure it, add your credit card details, and register your vehicle.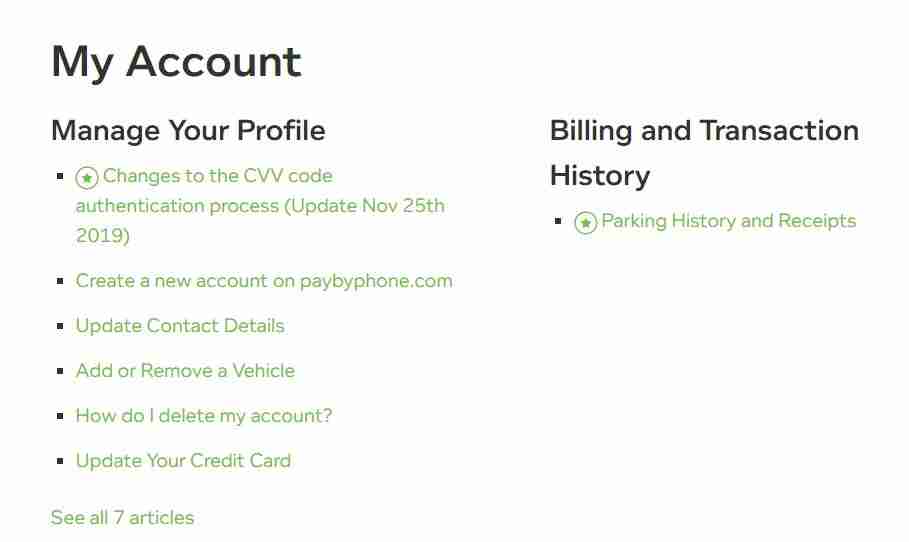 You can also access your billing and transaction details to review how many parking payments have already been made.
By clicking on any topic, the website will take you through step-by-step instructions to resolve your issue. For example, if you want to update your vehicle, you can add another vehicle from this page.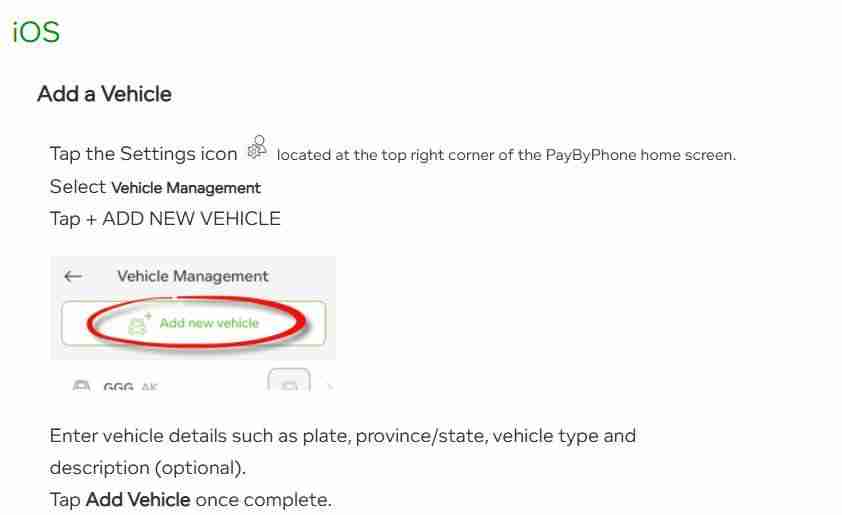 The website has guidelines for Android and iPhone users. It has separate detailed articles on how to delete an account, update your credit card, and understand the process of CVV code authentication.
Chances are that most of your queries will be answered here. However, if you're still facing an issue or complaint, then you call them up.
Refund Requests
If you scroll down on the page "My Account", you can find a section that exclusively deals with Refund requests. If, for example, if you've entered the wrong duration entry, you can request a refund through the steps provided in this section.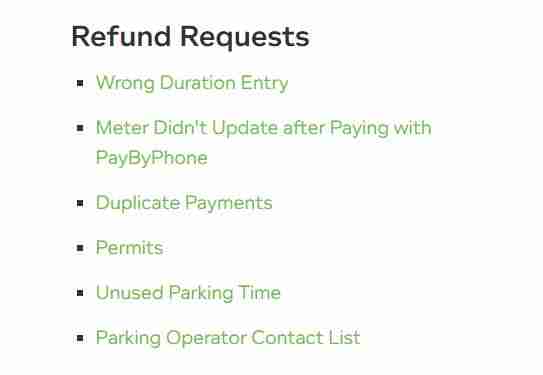 In the case of duplicate payments or unused parking time, the website page will brief you through its terms and conditions and the best way to help you.
Help Center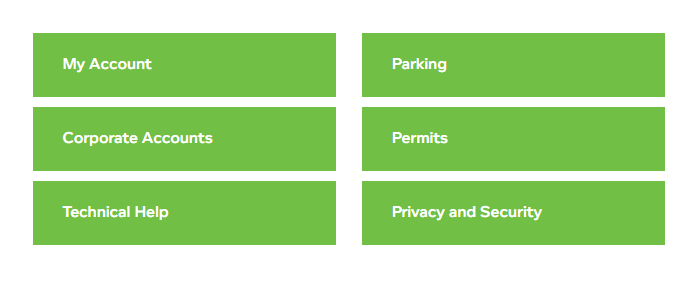 The Help Center has helpful links for managing your account, resolving technical issues, permits, and security. For example, if you're using the app through your Apple Watch, the website offers technical help to help you navigate easily.
If the parking app can't connect to your network or server or the app crashes while you're using it, this section will help you troubleshoot the issue.
In the Help Centre, there's another topic that reads "Parking". Here you can find all the answers on how to use your credit card for parking payment, the parking meter, and other similar questions. There's also a separate FAQ's page just for parking queries.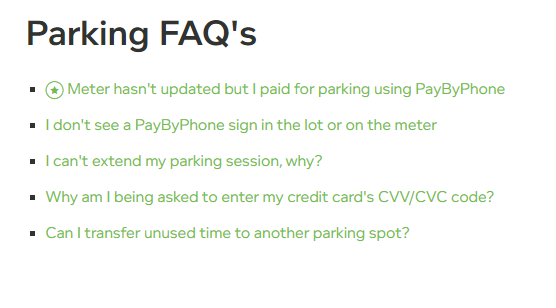 Call Support
PayByPhone offers immediate call support to its customers. If you're in Canada, you can call them up on:
The company offers 24/7 call services, so you can use the helpline for all your queries and concerns.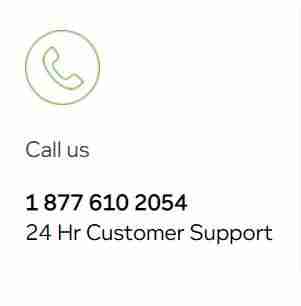 If you can't understand how to make an account or use the app in your local city, calling an assistant will definitely help.
Submit a Request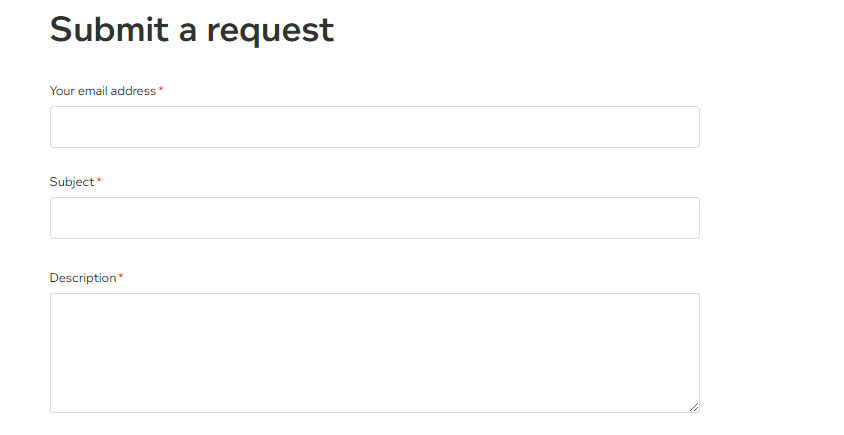 Additionally, if you have more questions or can't find your issue in the Help Center, then you can submit a request. Simply enter your account details and describe your problem. With their prompt service, an assistant from PayByPhone will get back to you in 24 hours.
FAQs
While every topic has a helpful FAQs section of its own, PayByPhone has a general FAQs page to facilitate its customers even more. Whether you're having trouble logging in or have received an incorrect parking ticket, this page will guide you on what to do next.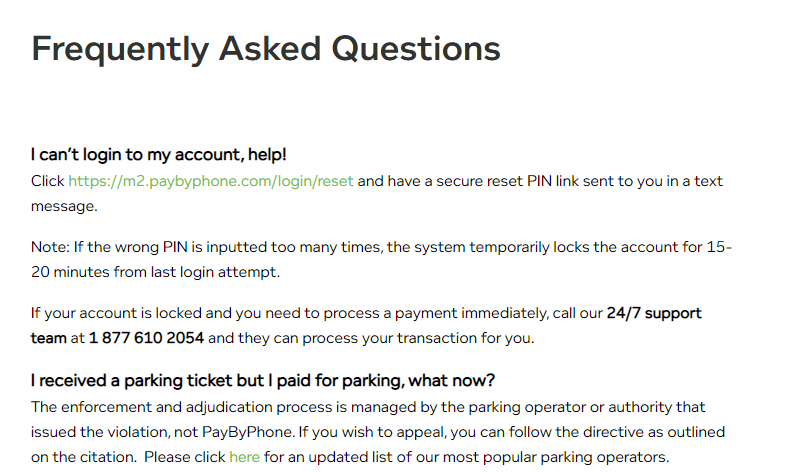 Customer Survey
To make things even better, PayByPhone also has a feedback survey page. The company encourages its customers to provide constructive feedback, compliments, or suggestions. If there's an area that you feel needs improvement, you can use this portal to suggest new ideas to PayByPhone.

Social media
You can also get in touch with PayByPhone through their social media handles. You can find them on Facebook, Twitter, and Instagram. They're quite responsive and will immediately answer any queries or complaints that you may have.

PayByPhone is a great app for people who want to get rid of the hassle of a parking machine and parking tickets. It offers the utmost convenience and ease to its users. Use the links, call support, and social media handles above to get in touch with an assistant for any questions or complaints.