Panago is a local Canadian pizza takeout and delivery place owned by the Rooke Family. The first Panago store opened in 1986 in Abbotsford, BC, where their headquarters is located.
Even though there are many Panago franchises, it has centralized it's out-of-store customer service to ensure uniformity in quality and service. Customer support is critical for an eatery like Panago, where takeaway and delivery are the main ways to buy pizza.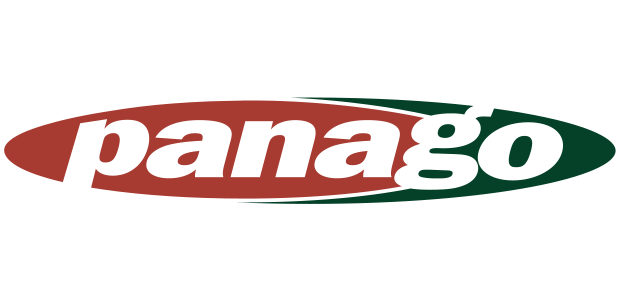 What if your pizza is late? What if it came cold? Maybe they gave you the wrong flavor? Are there new deals? There are so many questions and problems you can have. You should know how you can call, email, or use any other method to contact Panago.
This article is your go-to guide for finding out how to get in touch with Panago.
How to get in touch with Panago customer service
About Panago
Panago's franchises are located in 200 locations across 6 provinces in Canada.
British Columbia has the highest number of Panago stores— around 96. Alberta has 68 stores, followed by 22 in Ontario, 8 in Saskatchewan, 4 in Manitoba, and just 1 in Newfoundland.
As far as customer service centers go, Panago has two distinct call servicing centers in Abbotsford and Burnaby. They centrally serve all of Canada.
Panago Customer Support Services
Let's talk about all the ways you can get in touch with Panago customer support.
The easiest way to do this is to check out the Panago website and scroll down to the bottom of the homepage. A black box will give you a bunch of helpful links that give you all the info you need about the company, like their catering services, blog, nutrition, and so on.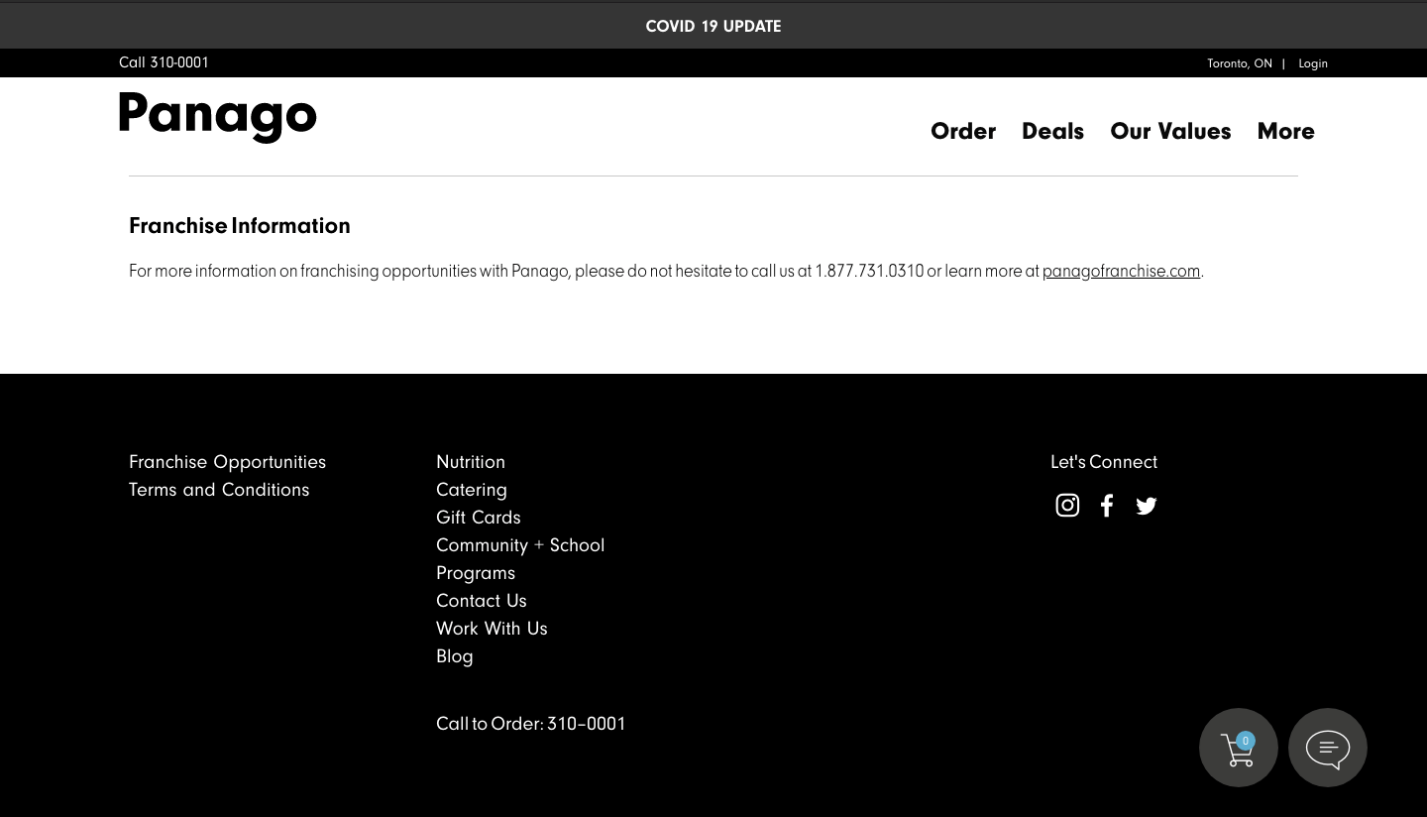 Contact Panago Canada
In the black box at the bottom of the homepage, you can find a "Contact Us" quick link. Clicking on this link will take you to Pantago's "Contact Us" page.
Want to send Panago a message? You can fill the form on their contact page. The form asks for your personal contact info and your comments, where you can put any feedback or concerns you might have.
Don't forget to enter your city, province, and address. Panago customer support service will read your feedback, query, or concerns and reach out to you.
You can also choose to upload photos or files if you like. For example, if your pizza looked bad, you could upload a picture of it with your comments and make it easier for customer support to solve your issue.
There's also a live chat pop up at the bottom of the page. You can click on it whenever you want and start talking to a customer service representative. The response time is usually pretty good, but it can get a bit delayed during busy hours or weekends.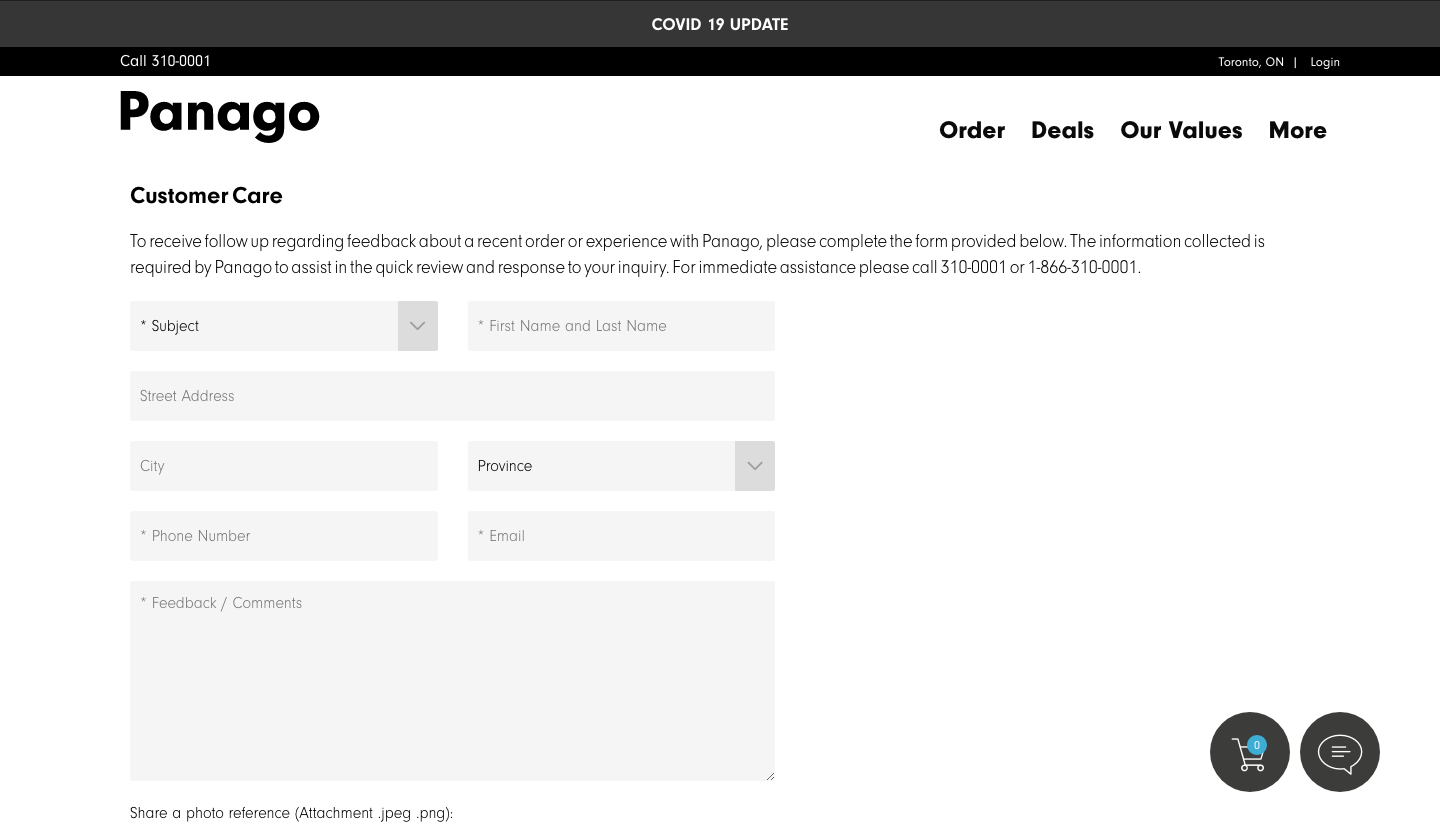 Call or Email Panago
If you don't want to fill the form above or are unable to do so, you can also call or email customer care.
The phone numbers for Panago service centers are:
No matter where you live in Canada, you can place your order on this number if there is a Panago franchise that operates in your area.
You can also share your feedback or concerns on these phone numbers. For example, if your order is very late, you can call Panago customer service and ask what's happened.
You can also contact Panago via email. Just drop your feedback or comments at customercare@panago.com, and they will get back to you with a solution.
Gift Cards
Panago has a pretty popular gift card service for its customers. You can easily navigate to the Gift Cards page from the quick links section on the Panago homepage.
You can easily send a gift card via mail and email to your friends and family, or you can even buy gift cards in bulk!
Gift cards can be bought from any Panago franchise store. You can also call on 1-800-823-3426 to check your balance or ask for information on buying a new card.
Gift cards usually allow you to add a personalized message as well, so you can match it to the occasion you're using it for.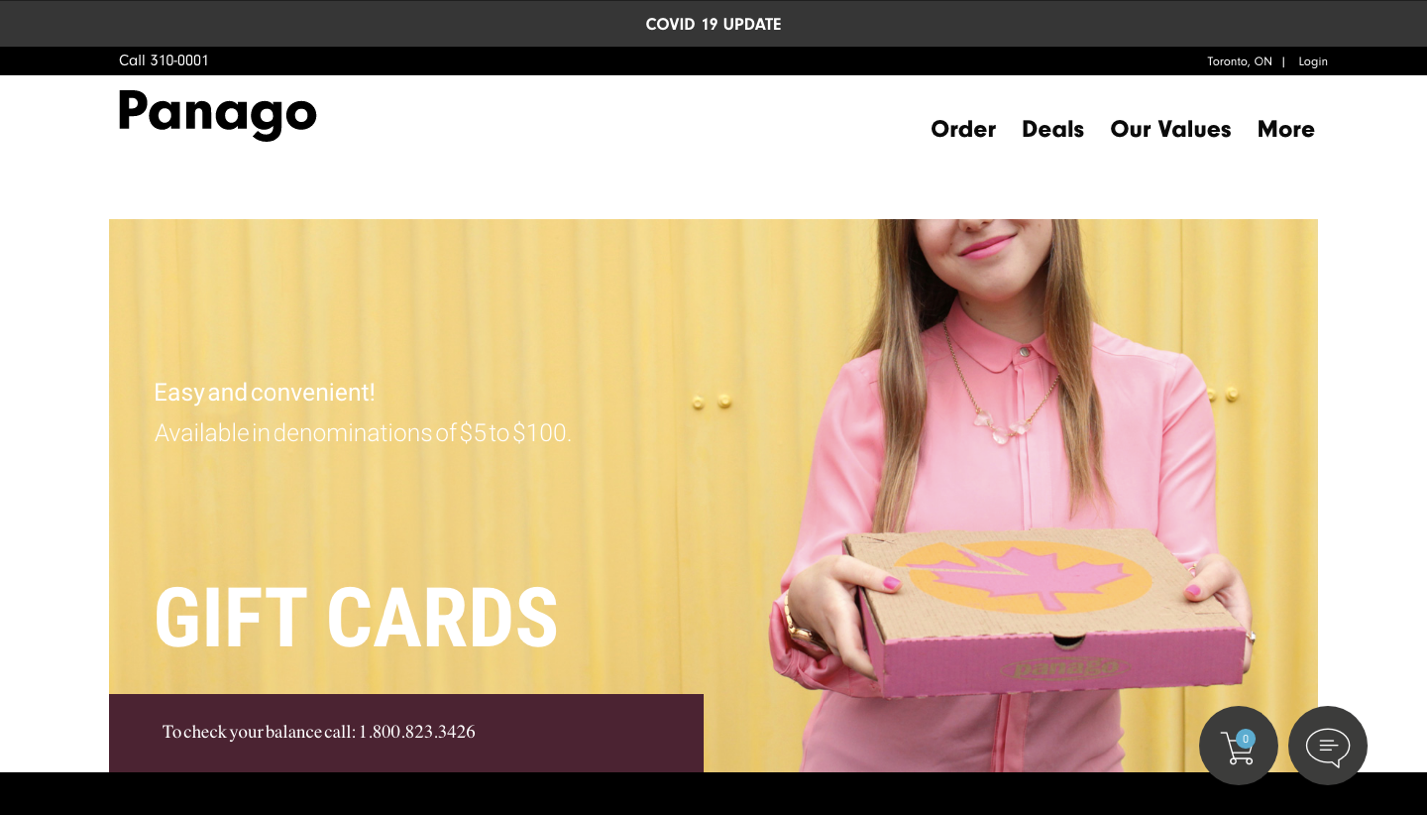 Nutrition Information
You can get all the information regarding nutrition and ingredients used by Panago by visiting their "Nutrition" section.
Again, you can navigate your way to this page by clicking on the "Nutritions" quick link at the bottom of the homepage.
Here, you get the opportunity to:
Becoming A Panago Franchisee
If you're interested in partnering up with Panago and opening your very own branch of Panago Pizza in your local town, you can check out their dedicated "Panago Franchise" website.
It will give you all the information you need regarding their operations, how their stores look and work, products, and branding.
If you're interested in learning more, you can click on the "Get Started" quick link at the top and head over to the "Get Started" webpage. Here, you can fill in a contact form with your contact details, the amount available for investment, experience, city, and so on.
A representative will get in touch with you to hold a meeting.
Staying in Touch with Panago Canada
You can easily get connected with Panago if you are a social media user.
In the black box at the bottom of the homepage, you will find all social media icons. Clicking on them will take you to Panago's Instagram, Facebook, and Twitter accounts.
Panago often posts new deals on their social media accounts, so make sure to follow them if you don't want to miss out on discounts!