Founded on the premises of superior quality, hard work, and determination, Otterbox is a company known for delivering brilliant products at great prices. But more than that, they are known for listening to their customers and always putting them first.
The company was built in 1998 as any regular start-up that dared to dream bigger. Since then, they have consistently thought out of the box, designing electronic accessories that were better, innovative, and higher performing than their counterparts. They provide water-resistant, shock-absorbent, and drop-resistant mobile cases and accessories to adventurers who spend a lot of their time outdoors.
What has consistently set them apart from other companies is undoubtedly their commitment to providing excellent customer care services. If you have been wondering how exactly to get in touch with them, you have come to the right places. Keep reading to find out the quickest and most convenient way to contact Otterbox customer care staff.
The best way to get in touch with Otterbox is through their official website. Not only does their website provide in-depth information on all their phone cases and electronic companies, but it also has a specialized and thorough customer support page. It highlights each way you can contact their staff regarding any feedback, question, or query you might have. This guide will walk you through each of these.
How to Get in Touch with Otterbox Customer Care Services
Calling Otterbox
The best and quickest way to get in touch with a representative from Otterbox is to call them directly. On their website, they provide the following toll-free number:
They have not specified the hours when they are operational, but you can try calling them and see if they respond.
Filling Out a Form
Alternatively, if they do not respond on the phone or do not prefer to talk on call, you can consider filling out a form. They have a very helpful and thorough form designed to make the communication channel between the consumer and the customer care representative easy and convenient.
You can find their form on their customer support form. There you can choose a category of the nature of your query or feedback. After that, they ask you to fill in space with your email and contact information, shipping address, and further information on your product and order. Someone from their customer service department will shortly get in touch with you.
Live Chat
Another extremely useful option that Otterbox offers to their customers to always provide a channel for communication has a 24/7 live chat option. If you are looking to get in touch with someone swiftly and do not want to talk on the phone with their representative, this is a good option.
You can find their live chat pop-up on all of their homepages. Simply click on it and add your phone number, email, and name, and you can begin chatting.
Warranty Information
What makes Otterbox stand out from its competitors in terms of the quality customer service it provides is the fact that its customer support page has different categories of information. Depending on the nature of your query, feedback, or question, you can click on that related category and then fill in the empty fields with what you want to say.
Similarly, suppose you want to discover the warranty on your product or have come across an issue relating to the product's warranty you have purchased from Otterbox. In that case, the company is open to replacing your product if you have a warranty and provided you pay for shipping and taxes of the product.
Order Status
Are you looking to find out what the status of your order is? Well, you can easily do that through their official website. On their customer support tab, you can find the option to click on Order Status. You will need to add your order number, name, and billing ZIP code. They will instantly tell you where your product is and how long it will take to reach you.
Additionally, Otterbox also includes a notice to all their customers about how all orders will be shipped within one to two days to take that much time.
Returns
If you need to return a product you have purchased from Otterbox, you can click on their Returns tab for more information. Otterbox accepts returns of purchases that have been made in the last 30 days and those that have been directly purchased from Otterbox.
To return your product, you will need to provide your order number, name, and billing ZIP code. To find your order number, you will need to sign up and log in on their official website. There you will get an option to access your order history, where you can locate your order number.
The company will get back to you regarding your return, and you will likely need to pay for shipping and related taxes.
Otterbox FAQ Page
Besides having separate tabs for different categories of information you may require from Otterbox, you can also access their specific FAQ page. It will likely contain all the information you might require from them anyway, for example, on your orders, shipping, warranty, returns, and any other questions relating to an order you have made through Otterbox.
Otterbox Social Media
Want to get in touch with Otterbox or need to know about any of their recent updates on deals or sales they have going on? Not just that, but do you also want to find out more about the making and ideas behind each of your favorite products from Otterbo? Here's some good news for you: you can easily comment or tweet them. They will surely get back to you since they tend to be quite active on the following social media channels: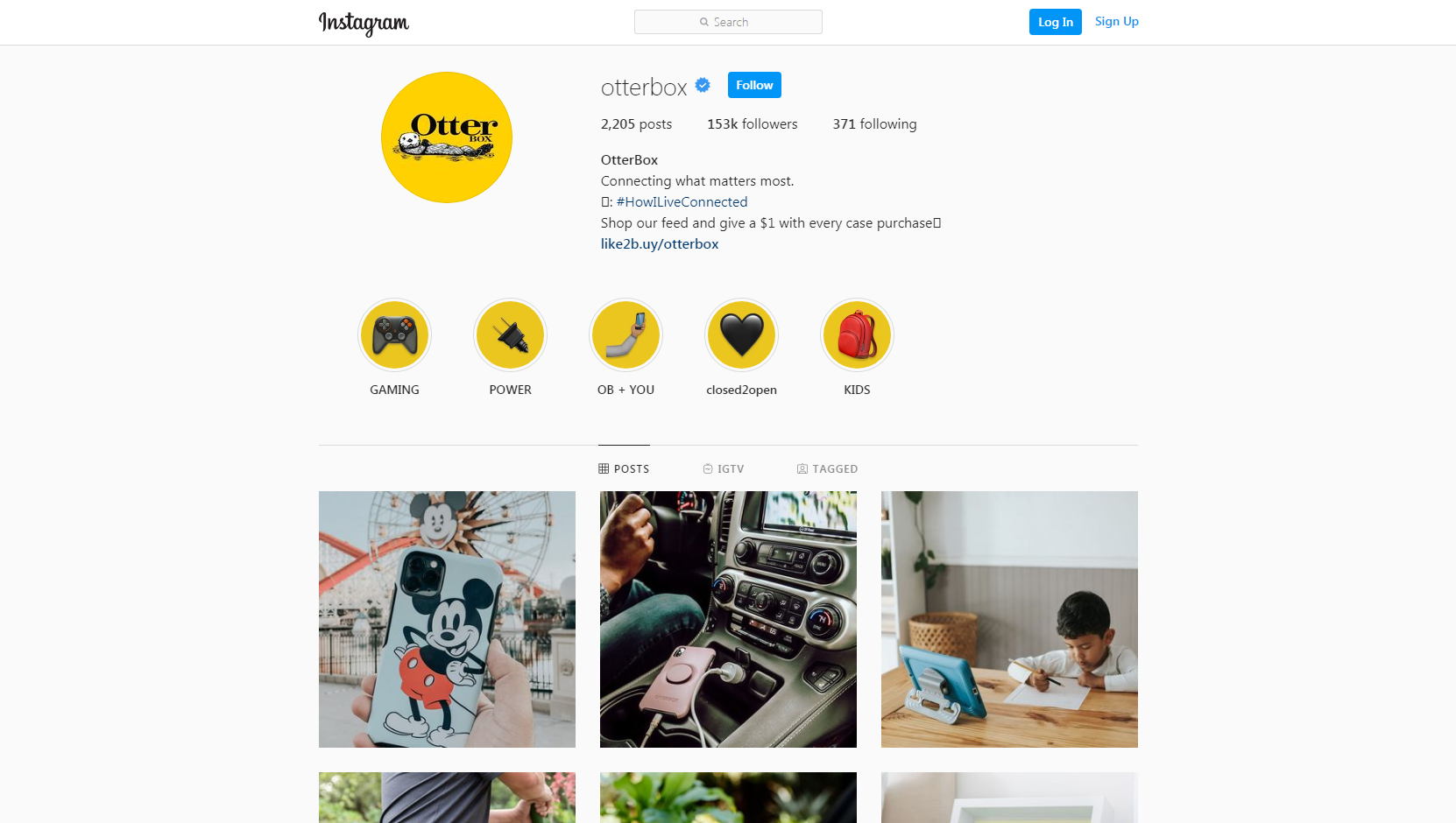 Image Title: Otterbox
Image Alt. Title: Otterbox customer support services
Image Description: Screenshot of official Otterbox Instagram account
Final Words
These were all the ways you can get in touch with the customer support staff at Otterbox. Whichever medium you use to contact them, chances are that they will swiftly get back to you. Good luck!