Oster is a trademark of Newell Brands and, though it started out as an independent firm, is now owned by Sunbeam. The firm was started in 1924 by John Oster and was purchased by Sunbeam in 1960.
Oster began as a producer of manual hair clippers in Racine, Wisconsin. He bought the patent for an automatic liquefying mixer in 1922. The Oster brand became a household brand name for their 'Osterizing' blenders. They now make a wide variety of household kitchen appliances for homes around the world. Products include: blenders, various coffee and juice machines, and a wide variety of small cooking appliances. Though there are many varieties of products from Oster, the customer support is comprehensive and thorough.
Oster Canada customer service
If you need to contact Oster for customer support by phone you may do so toll free at 1-800-667-8623. The links below include more contact information for Oster as well as helpful product support pages for Canadian customers. You do not have to register or log in to access these resources.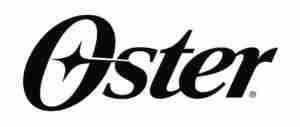 The following website URLs are useful in getting assistance from Oster:
The mailing address for Oster in Canada that is listed on their website is:
20B Hereford Street
Brampton, ON
L6Y 0M1
If you want to keep up to date on what Oster is doing you can follow them on their Facebook page. You can also see what is new at their Pinterest page.