OnePlus is fairly new in the electronics industry. It was founded by a former employee of OPPO Electronics.
Even though the company got its start in December 2013 in Shenzhen, Guangdong, it was successful in establishing a presence in over 43 countries by March 2016.

OnePlus wishes to deliver its products to consumers all over the world through its online services. The company needs to consider its customers' needs to ensure continual growth and zero customer complaints.
Let's take an in-depth look at OnePlus' Customer Support Service in Canada.
How to Get in Touch with OnePlus: the Ultimate Guide
Contact Information
If you have any queries regarding their products, feel free to contact them at:
anytime between 4.00 am to 10.00 pm (EDT) from Monday through Sunday.
You can also send an email to them and they'll respond to it within 2 days.
Their website has an option of live chat as well that you can join to get answers to all your questions instantly.
Community
You can take advantage of their online community on their website. This is where you'll find discussion forums created by other customers, learn about the latest updates and events, and submit any bugs or issues you've run into.
With 2 million members from all over the world participating in these forums, you can find solutions to all your problems and also get a chance to help others out.
The community has comprehensive tutorials that are designed to help buyers make informed decisions and figure out ways to resolve common issues.

Shopping FAQs
Shopping FAQs has a list of subsections that are designed to help new and old customers find what they're looking for without needing to spell it out.
The questions are divided into separate sections to make it easier for users to search for a question they have in mind. Here's a list of all the sections that you can choose from:
Order & Shipping
After-sales
Device
Tech Support
Return and Replacement
Education Program
OnePlus Account
Payment
User Manuals
The website also has a separate section that contains comprehensive user manuals for all the mobile devices. The user manuals are designed to guide the buyers about everything they need to know about the product they're interested in and how they can get the most out of it.
Video Guides
In addition to the user manuals, there are video guides on their website that allow prospective buyers to get an idea about the product they're interested in, learn about all the features, and how they work.
These videos are fun to watch and aren't time-consuming at all, giving the viewers quick and easy answers to what they're looking for.
Trade-In Program
The OnePlus website has a program that allows buyers to trade-in their old devices and get obtain a quote for them. It's completely reliable and transparent and provides accurate value for all your old devices.
If you wish to trade your old mobile phone in, then all you need to do is go to the Trade-In Program on the website. Click on 'trade-in now', select the mobile brand, select the model, pick the right amount of storage your old device has, verify your device by adding the IMEI and get a quote for it.
If the estimated value of your old device interests you and you want to ship it out to get the assessed value for it, here's what you need to do:
Factory reset your device
Send out your device using the shipping materials
You will be notified with the final offer after they've considered the condition of your old phone. If you choose to accept the offer, then you will receive a token. But if you decline it, then your old phone will be sent back to you.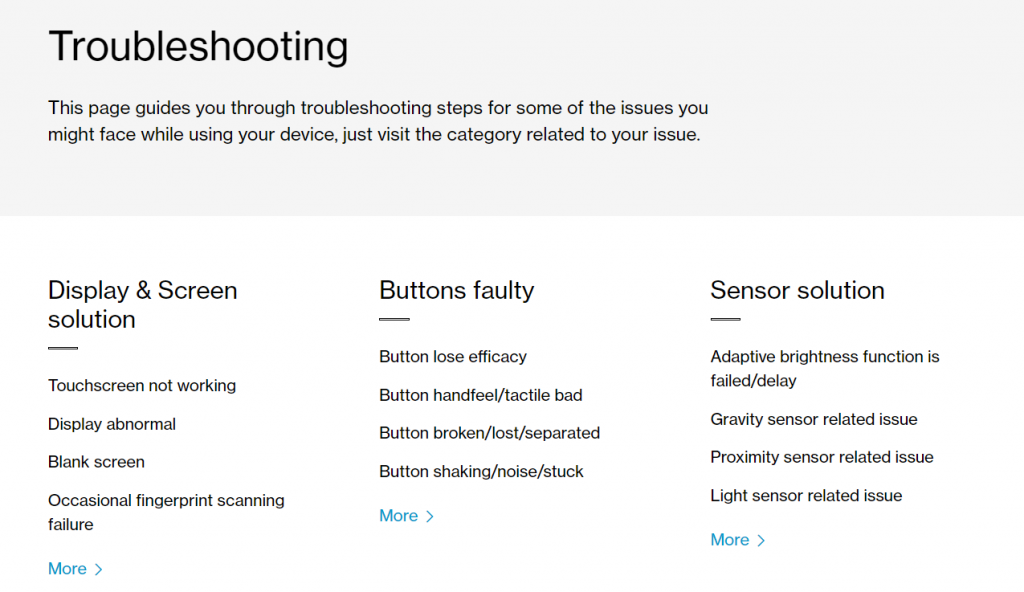 Troubleshooting
There's another section on the website titled 'Troubleshooting'. This is where you'll find all the steps you need to take if you run into any issues while you're using your device.
You just need to select the category that applies to your situation and find step-by-instructions to resolve it.
Here are all the categories you can choose from:
Display and Screen Solution
Buttons Faulty
Sensor Solution
System Problem
Calling and Network Issue
Connectivity
Sound
Camera
Charging
Others
Repair Service
If your device gets damaged and you wish to send it in for repair, then you can take advantage of their repair service. Simply fill out an application by clicking on request repair and submit it.
You'll also be required to add pictures of your damaged phone so the repair team can have a better idea about the damage. After your request has been approved and you've received the shipping details, you need to ship out your device to them.
After inspecting your device, the repair team will decide to repair or replace it and then send it back to you once everything's taken care of. Usually, it doesn't take longer than nine to seven days for a repair.
After you've shipped out your phone, you can check the status of repair by logging into the website and adding your device's IMEI number or using the OnePlus Care App.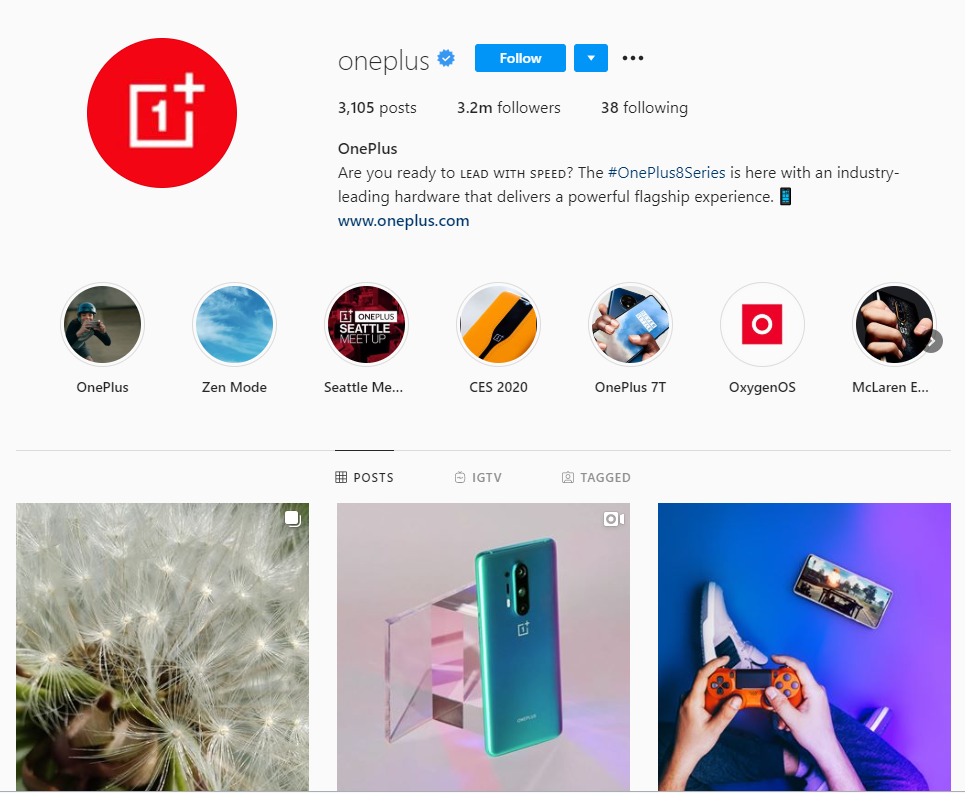 OnePlus Care
OnePlus Care is a mobile application that's compatible with all the OnePlus devices. It allows the users to get in touch with service centres and seek their assistance if they've run into any problems.
Download the application to file a claim for your device online, get your phone diagnosed, and schedule for a repair. It also comes with a request tracker that you can use to check the progress of your repair.
Social Media
Follow OnePlus on social media to stay updated with the latest news: find it on Facebook, Twitter, and Instagram.