Do you need some extra luxury in your life? If so, then you need to take a ride to Nordstrom. Founded in 1901, this luxury department chain specializes in cosmetics, clothes, handbags, and accessories. The store is named after John W. Nordstrom, a Swedish immigrant to America who co-founded Nordstrom with a man named Carl F. Wallin. Why didn't Wallin get any credit in the Nordstrom name? We don't know. Perhaps John just felt Carl's last name was a bit too silly.
Anyway, Nordstrom now has almost 350 stores across the USA, Canada, and Puerto Rico. This popular high-end retailer is listed on the New York Stock Exchange under the ticker JWN.
How to get in touch with Nordstrom customer care
The best way for Canadians to reach a member of Nordstrom's staff is to call this telephone number (877) 794-5304. This 24/7 toll-free number will put you in contact with a member of Nordstrom Canada's Customer Care team.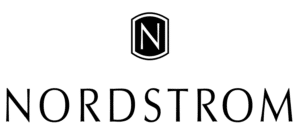 Besides this toll-free number, there are many, many, many other ways to get in touch with Nordstrom. Don't believe us? Well, how about you stop acting like such a smarty-pants and take a look at the links below.
You know, taking the time to write a letter is great way to relieve stress. Seriously, it has been scientifically proven that people who write out letters or journals have a better sense of psychological, physical, and emotional wellbeing. You just can't grapple with the complexities of the human spirit without taking the time to put pen to pad. If you feel like blowing off some steam in a hand-written note to Nordstrom, then you're going to need this address:
Nordstrom Direct Inquiries
1600 Seventh Avenue, Suite 2600
Seattle, WA 98101
You could also reach Nordstrom's headquarters by using this number (800) 282-6060. Just so you're aware, Nordstrom's Seattle headquarters is open from 8AM-5PM Mondays through Fridays.
As you probably could've guessed, Nordstrom is on numerous social media sites. Users of Facebook, Twitter, Instagram, Pinterest, or even Wanelo can follow Nordstrom online.