Nissan Motor Company is a Japanese multinational automobile manufacturer headquartered in Nishi-Ku, Yokohama, Japan. It began its establishment almost ninety years ago on December 26, 1933 as Datsuns, the automobile division of Tobata Casting Co., Ltd. When Nissan took over, the companies name was changed to Nissan Motor Co., Ltd. For over ninety years Nissan Motor Company has driven their success by their quality of product, customer service team, and fair financial options.
Nissan Motor Company sells its is the umbrella company of 3 well known car brands: Nissan, Infiniti, and Datsun. While the in-house performance products are commericalized under the name Nismo. Interestingly enough, Nissan is the sixth largest automaker in the World. Trailing behind automakers such a Toyota, General Motors, Volkswagen Group, Hyundai Motor Group, and Ford.
Nissan Canada customer care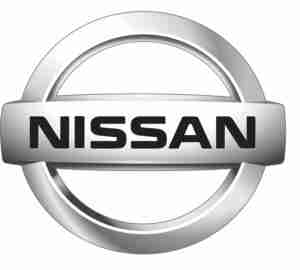 The easiest way to reach the customer service department is to go back to the location in which the vehicle was purchased, or where the last service was performed. The customer service team will have all the information on file to help work with their customers in order to come up with a proper solution to an issue.
However, if going to the location that was recently visited is not an option, or an item was purchased through their online store there are other ways to contact their customer service support team. You can reach their customer service website.
If you are trying to reach Nissan's customer service team, their hours are:
8:00 a.m. – 5:00 p.m.
Monday through Friday
During that time you can either stop into a dealership or you can give them a call with the contact information listed below:
Telephone: 1-800-387-0122
Fax: 1-844-713-3374
Email: Information.centre@nissancanada.com
If an individual were to e-mail their customer support team it is important to include "Attention: Consumer Support" somewhere in the e-mail title so that they respond to all e-mails in a timely fashion.
Alternatively, if you have any questions or concerns about your current Nissan, you can write to:
Nissan Canada inc.
5290 Orbitor Drive
Mississauga, ON
L4W 4Z5
If you have questions or concerns about a lease or loan with Nissan Canada Financial Services Inc, then you can call the 1-800-268-0764 (for West Canada customers), 1-800-268-6499 (for East Canada customers) or send a fax to 1-800-265-0835 or write to ncfustomer.service@nissancanada.com. Alternatively, you can send a letter to:
Nissan Canada Financial Services Inc.
5290 Orbitor Drive
Mississauga, ON
L4W 4Z5