Just Do It
Renowned across the world for its social messages, amazing advertisements and an easily identifiable logo, Nike is one of the best sports goods companies across the globe. Established in 1971, Nike Inc. has come a long way and has built a reputation for excellence in everything they do.
Nike has also earned a position in the list of the largest Fortune 500 companies in the US and is one of the most expensive brands in the sports business. It has sponsored many athletes including some high-profile ones in various fields, ranging from football to tennis and even golf. This is has helped cement Nike's position in the sports industry.

The prominence of the brand is highlighted by the many brand products it creates with many having their own lines, such as Air Jordan, Nike+, Air Max and more. Nike is also one of the few brands that has successfully removed all text from their logo, relying only on their iconic swoosh logo for identification. The logo has been counted as a status symbol in urban fashion and hip-hop fashion trends.
Nike's services are also offered with the same attention to quality and detail. It is evident in their customer support services. So, if you have an issue or want to get in touch with them, we're going to take a closer look at Nike Canada's customer support services.
Get Help
Nike Canada has a dedicated section available for users to get help from on their website. You can access various areas which will help you to find out the relevant information you need to tackle a problem:
The Get Help Search Bar
When you're in the Get Help section, the first thing you need to do is access the Search Bar. This is designed to bring you results from frequently asked questions or more. It's also situated right on the top of the page so it's not hard to miss this bar.
How Do I Find out My Order Status?
Want to know what's the status on your order? Nike Canada has a dedicated section available just for it. All you have to do is click on the Order Status section and you'll get access to a pop box.
Just fill in your order number and your email address and you can get more information about it. If you're still not satisfied, you can head over to Nike Canada's customer support services.
How Do I Find Out About Nike Canada's Delivery?
Have questions about your delivery status or duties and taxes? Find out more by accessing the dedicated page named Delivery. Nike Canada has done its best to highlight all details.
If you're still confused, they've also taken the time to answer some FAQ's related to delivery that many consumers might have.
How Does Nike Canada Handle Returns?
If you want to return something to Nike, you'll be happy to know that Nike does handle returns and offers a 30 Day Risk Free, Trial period. If you want to return your purchase, just head to the Returns section on Nike.com.
You'll get the option to Start a Return right on the page. Plus, if you still have any questions or queries, Nike has also answered some FAQ related to their policy and the returns you can make.
What Payment Options Does Nike Canada Support?
Shopping online can require the use of various payment methods, including credit cards and debit cards. Nike also has supports other cards and online payment types. For a comprehensive look at these, head over to the dedicated Payment Options section to find out more.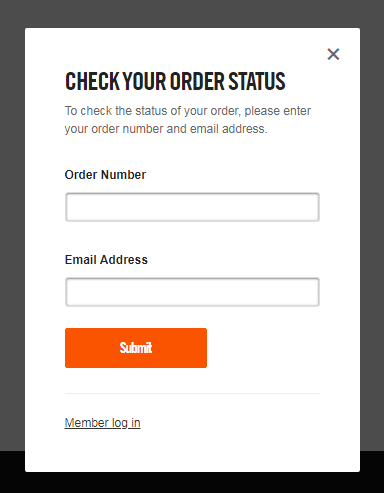 Quick Assists – Frequently Asked Questions
If you have other questions in relation to Nike's services, you can also rely on the Quick Assists feature that is available on the Get Help page. Based on the nature of the problem, Nike has answered various FAQs about them. This makes it very easy for you to find the right answers to your problems.
How Can I Contact Nike Canada?
If you would rather have someone assist you, you can also get in touch with Nike Canada's customer support service team. To facilitate their users, Nike offers you the option to either get in touch over email, phone or live chat.
How Can I Chat Online with Nike Canada?
Live Chat with someone from the support team is easy and simple. All you have to do is click on the icon for live chat and a different pop-up window will open up. Enter your name and email address and proceed with your inquiry.
The good news is that they offer live chat services on a 24/7 basis.
Where Do I Call Nike Canada?
Nike Canada has developed different helplines, based on the nature of the problem you are dealing with. You can call on the following different numbers:
1-844-430-6453 – For product and order information – Runs on a 24/7 so you can call anytime.
1-800-633-6453 – For corporate and business inquiries – Call times are from 7 a.m. to 4 p.m. PT from Monday to Friday only.
1-800-806-6453 – For complaints – Call times are from 7 a.m. to 4 p.m. PT from Monday to Friday only.
These are the numbers for consumer related requests. For requests related to retailing, partnerships and more, you can get in touch with Nike here.
Connecting on Social Media with Nike Canada
You can also connect with Nike Canada over social media. Nike is active in different platforms, including the following ones: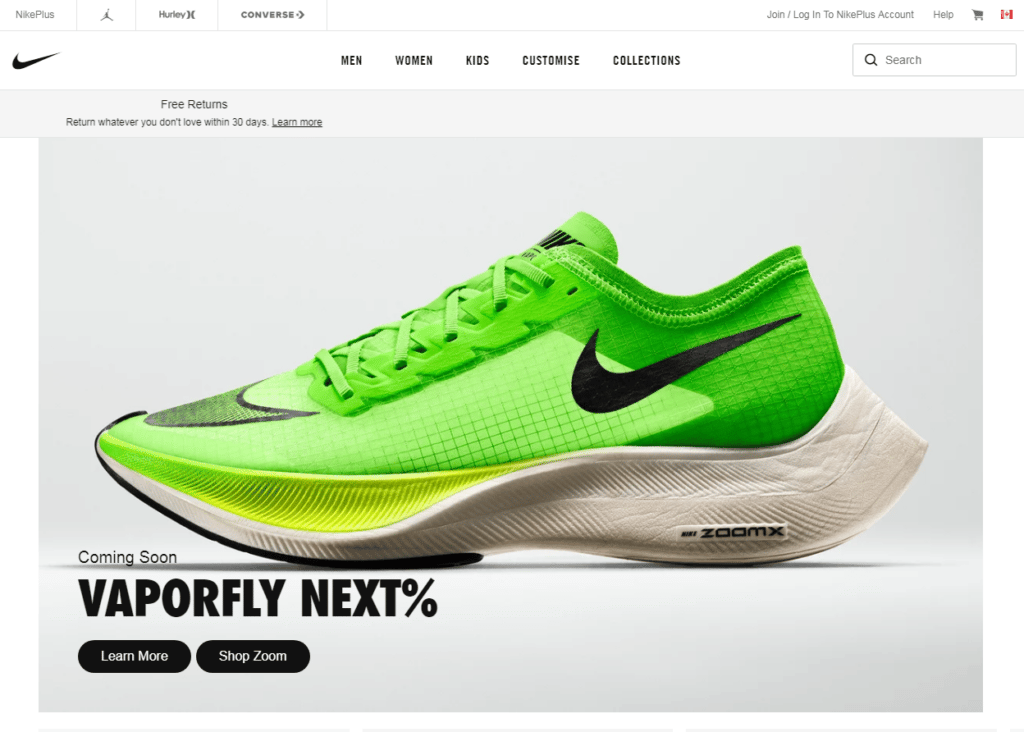 Sign Up with Nike!
If you want to stay updated with the latest news, products and offerings that Nike Canada has to offer, you have two options at your disposal:
Newsletter
Sign up with the Newsletter to get personalized offerings right in your inbox!
Nike+ (Nike Plus)
The Nike+ program is specifically designed to reward Nike consumer loyalty. Enjoy different perks, including free shipping, access to member exclusive products and more.
With the help of this information, you can easily get all the help you need from Nike Canada's customer support services!