Founded by William J. Riley in 1906, New Balance is a brand that aims to promote sports.
Their primary goal is to facilitate athletes in their pursuits, whether that means assisting professional athletes to win medals and set records, or driving regular athletes to run their first marathon, attain a new personal record, or simply live a more active and healthier lifestyle.
How to Get in Touch with New Balance Customer Support Services
What Does New Balance Sell?
New Balance retails a range of the world's major sports footwear and apparel. Some of the product categories available on its online store include:
Men's Shoes (Running, training, walking, etc.)
Men's Clothing (Jackets & vests, hoodies & sweatshirts, pants, etc.)
Women's Shoes (Baseball, tennis, hiking & trail, etc.)
Women's Clothing (Tank tops, Jackets, Long sleeve shirts, etc.)
Kids Shoes
Kids Clothing
Running Equipment
New Balances products are the ideal combination of function and fashion, which gives its users the performance technology they need and the style they want.
While New Balance prides itself on offering the best products in the market, they are also equally dedicated to giving back. So, while it aims to succeed, it also believes in making sure that others have the same opportunity.
New Balance allows its customers to get in touch with its customer services team in plenty of ways.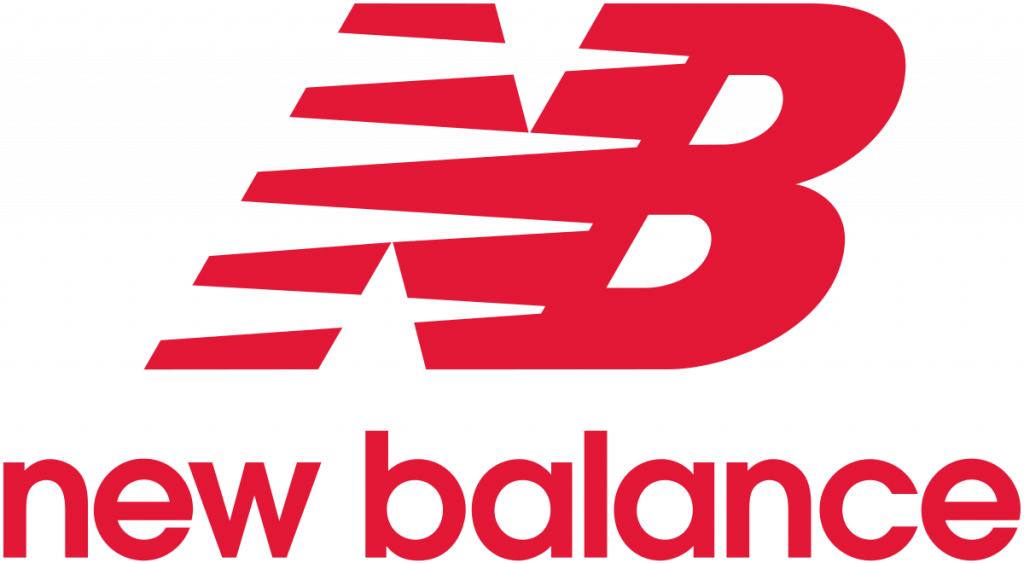 For more details, continue reading below.
Find A Store
New Balance has a "Find A Store" button located at the top right of its webpage that leads to the Store Locator page. You can simply write your city and country name and find out the names, addresses, contact numbers, and timings of all the stores in the area.
Once you select a store, you get an option to get directions to the store, call it, or write a review.
The other two options to search for New Balance stores are through Category (New Balance Store and New Balance Factory Store) and Retailer.
If you opt to search through Retailer, you will be able to view the location markers on a map and then choose one that's located nearest to you.
Contact New Balance
If you need to get in touch with New Balances Customer Care Department, you can visit their Contact Us page.
Here, New Balance has mentioned their contact number on which you can call or text to get help:
From Monday to Friday 9 AM – 9 PM (EST); Saturday & Sunday 9 AM – 6 PM (EST)
Along with the contact number, New Balance has also provided a button that you can use to send an email to get support or give feedback. Note that you can only send an email from Monday to Friday.
New Balance FAQs
New Balance has a wide range of frequently asked questions listed on its FAQs page.
All these questions are divided into various categories such as:
Account
Payment Method
Shipping and Delivery
Emails
Product Questions
Sizing & Fit
Order Inquiries
Return Inquiries
All you need to do is click on a specific category to view the questions and answers related to it.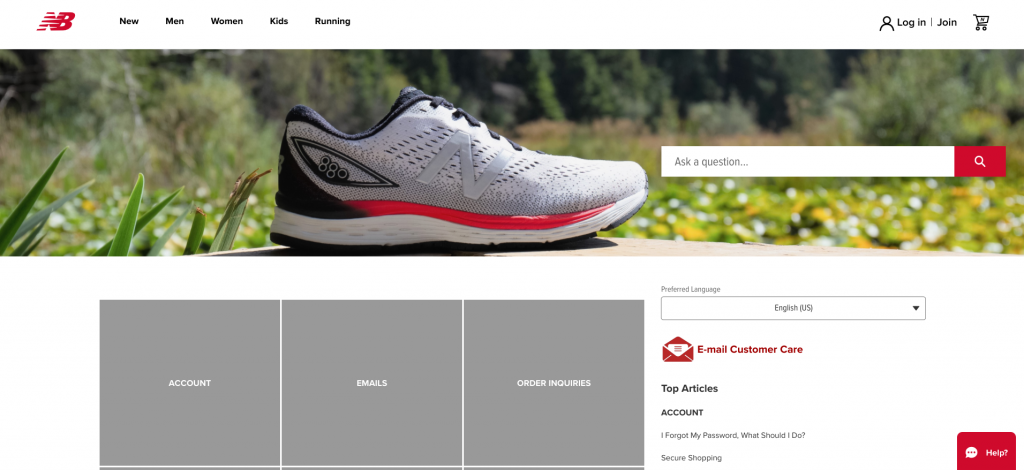 Email New Balance
Even though New Balance does have an email option on their Contact Us page, they also have an entire page dedicated to emails.
Here you can easily get in touch with their customer care team by filling out a short form. The form will ask you to choose a support topic (assistance with a return, choosing the right product, the status of your order, become a partner, or other), enter your contact details along with the order number, and upload any relevant files.
New Balance Social Media
If you have any comments or complaints about your experience with New Balance, you can contact them on their social media handles.
They are quite famous and active on social media and regularly post about their brand story and latest products.
Here are all the social media accounts you can find of New Balance:
Apart from that, New Balance also has a YouTube channel where they upload videos of athletes narrating their stories. Last but not least, they have a Pinterest shop where they showcase their products, primarily shoes, and jackets.
New Balance Shop
Another great section on New Balance's website is the Shop section.
Here you can explore the different ways in which you can shop from the brand and get details of your order:
Gift Cards
Gift cards are the perfect thing to gift your loved ones when you aren't sure of their size.
New Balance offers two convenient gift options which include an eGift sent through email or a physical Gift Card delivered via mail. Both of the gift cards can be used to purchase footwear, apparel, and accessories at participating New Balance stores and their website.
Order Status
On the Order Status page, you can quickly check your order status by simply entering your order number, billing last name, and shipping postal code. Moreover, you can also initiate a return on your received from this page.
Shipping Information
On the Shipping Information page, you can find out all the details regarding how New Balance ships its products.
New Balance uses the UPS Standard shipping method to deliver orders. The shipping cost is free on all orders and the estimated delivery period is 1 – 5 days after shipping.
Returns & Exchanges
New Balance has an easy, 3-step return process for its products. So, if you aren't fully satisfied with your purchase, you can return it within 45 days from purchase. Note that returns need to be in new condition i.e. in the state you received them.
Moreover, New Balance reserves the right to refuse damaged or worn products and they do not accept returns on custom shoe orders.
Parting Words
New Balance is one of the best sports footwear and apparel retailers that has been around for several years. Getting in touch with them is extremely easy via their website.
You can also drop them a message on their social media pages and their customer care representative will be sure to get back to you at their earliest.