The National Money Mart Company, known more colloquially as Money Mart, has become one of the most dominant financial services companies in the Great White North. Money Mart was initially founded in Edmonton in 1982, but the company is now headquartered in city of Victoria. Steve Adam, the company's founder, wanted his financial services company to revolve around the consumers' needs by offering high quality customer care. This strategy quickly paid off for the company.
Money Mart became so successful that in 1996 it was purchased by the U.S. company Dollar Financial Group. Customers can now access a Money Mart in approximately 1,335 locations around the world. Just a few of the services offered by Money Mart include tax prep, check cashing, prepaid debit cards, and payday loans.
Money Mart customer service
There are numerous ways Canadian customers can get in touch with Money Mart's friendly Customer Care division. The easiest way to reach Money Mart is to call this toll-free number (800) 361-1407. This phone number will put you directly in contact with a Money Mart Customer Care representative.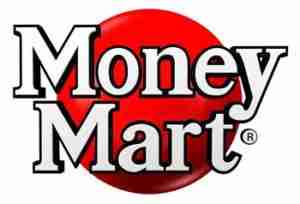 If you don't feel like calling this toll-free number, there are plenty of other ways to get information on Money Mart's services. All of the links listed below are chockfull of useful info on this great Canadian company.
For those who want to send a physical letter to Money Mart, take down this address:
National Money Mart Company
401 Garbally Road
Victoria, British Columbia
V8T 5M3
You can also call this head office by using the number (250) 595-5211. For those interested in faxing this headquarters, use the number (250) 595-0410.
Believe it or not, Money Mart is very active on social media. You can easily "friend" and "follow" Money Mart on both Facebook and Twitter. For those out there who use Google +, you can check out Money Mart's profile page right here.