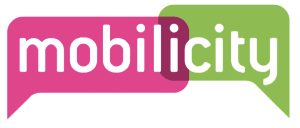 Mobilicity is a widely known Canadian company that provides mobile phone services. Mobilicity advertises itself as providing an excellent coverage, data plans, prepaid and monthly plans. Mobilicity offers a new and flexible experience. By cutting out industry standard contracts, consumers can purchase affordable cell phones that fit with their budgets, styles, and needs. This omits typical hidden fees, as well as those stipulations that oblige customers to a set contract. Moreover, clients can choose to upgrade their phones, or to temporarily turn off Mobilicity services, without incurring any penalties.

If you have any questions or concerns regarding your mobile device, accounts, and/or you need technical support, please contact the customer service by calling the phone number below.
If instead you prefer to find information autonomously, the following links might be useful:
While this is the list of phone devices currently available to subscribers of a Mobilicity phone plan:
In addition to the above-mentioned contacts, Mobilicity has multiple accounts on popular social media. You can follow each account for the latest news and information.