Miele is a German company that produces home appliances of all types. Its founders, Carl Miele and Reinhar Zinkann, began this activity in 1899, with the production of the first rudimentary washing machines, centrifuges and, later, vacuum cleaners. Miele started to establish itself during the 60s, when the home appliances were beginning to spread on a large scale.
Miele is currently producing large and small household appliances for any use. They are characterized by high performance and a keen eye to sustainability, which is one of the key points of the company philosophy. Miele is present in as many as 74 countries around the world.
Their products list comprises of appliances such as: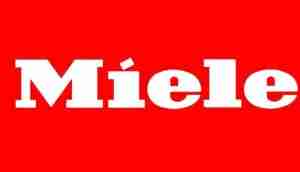 If you have any questions, concerns, and/or if you experience any problems, you can contact the customer support by calling any of the following phone numbers.
Customer Contact Centre
Phone number (For Domestic services): 1-800-565-6435
Fax: 1-800-704-7232
Professional Products
Phone number: 1-888-325-3957
Fax: 1-800-803-3366
Miele Centres (Toronto, Calgary, Vancouver, and Montreal)
Phone number: 1-866-758-0462
Here are a few important and helpful links that can help and guide you to the proper inquiries you seek.
Before purchasing any items, there are a variety of sources that can help you in choosing the product you need:
As a family business, it is understandable how and why the family cares about more than just profits. Listed below are a few links that will guide you to Miele's history.
If you require any additional help or information, or if you would like to send suggestions in a formal letter, you can direct it to the mailing address provided below:
Miele Limited
161 Four Valley Drive
Vaughan, ON L4K 4V8