Metrolinx is a Government of Ontario agency under the Metrolinx Act of 2006. It was created to implement an improved transportation system for Hamilton and the Greater Toronto Area (GTA). It's function is to plan and develop a seamless, integrated network of sustainable long-term transit systems that allow people to easily travel between Oshawa, Newmarket and Hamilton.
The world-class system runs along the Greenbelt, which is an environmentally protected area covering over 1.8 million acres of land. Metrolinx is dedicated to the growth and prosperity of the region, and this transportation system is the key to achieving that goal. The company operates in Ontario, in the Golden Horseshoe region of the province and doesn't plan to expand out of that area. It already has a cooperative agreement with the GO Transit system, which connects the GTA to other cities such as Kitchener and Guelph.
Metrolinx Customer Service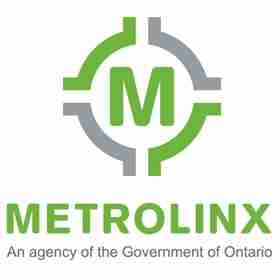 Metrolinx welcomes all comments and questions. You can fill out this simple form and if you require a response, you can choose how you will be contacted. Someone will get back to you within about a day. You can visit the Link, which is packed full of news articles and blog posts telling you everything you want to know about the Metrolinx agency, how it all began and their plans for the future.
The company doesn't have any stores. The only physical location is the company headquarters at:
97 Front Street West,
Toronto,
ON M5J 1E6.
If you arrive in Toronto at the Union Station, the office is just a short walk away. From Union Station, take the street level exit (Front Street), walk west (towards the CN Tower). You will find the entrance on the south side, just before you reach York Street. You can call the company during normal business hours (Monday to Friday from 9 am to 5 pm EST) at 416- 874-5900 or send a fax anytime to 416-869-1755. Long distance charges will apply if you are calling from outside Toronto.
Find out what's happening at Metrolinx by following them on Facebook. See what your friends are saying, the experiences they have had and whether or not they would recommend a ride on this long and curving transportation system. Follow Metrolinx on Twitter for the latest schedules. Find out when and where you can grab a ride, what hours they operate in your area and how far they will take you. Wherever you want to go in the Golden Horseshoe, Metrolinx will get you there.