Metrolinx is a Government of Ontario agency under the Metrolinx Act of 2006. It was created to implement an improved transportation system for Hamilton and the Greater Toronto Area (GTA). It's function is to plan and develop a seamless, integrated network of sustainable long-term transit systems that allow people to easily travel between Oshawa, Newmarket and Hamilton.
The world-class system runs along the Greenbelt, which is an environmentally protected area covering over 1.8 million acres of land. Metrolinx is dedicated to the growth and prosperity of the region, and this transportation system is the key to achieving that goal. The company operates in Ontario, in the Golden Horseshoe region of the province and doesn't plan to expand out of that area. It already has a cooperative agreement with the GO Transit system, which connects the GTA to other cities such as Kitchener and Guelph.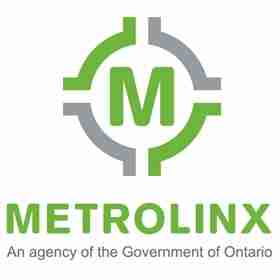 MetroLinx is a transit service that is owned and operated by the Government of Ontario, Canada. Since 2006, it has been providing the public with quick and effective transportation services. The company's vision entails "Getting you there better, faster, easier".
GO Transit, UP Express, and PRESTO are services that come under MetroLinx. Initially, MetroLinx worked with the federal, provincial, municipal, and private sector to come up with an integrated transportation system. The goal was to ensure a more prosperous economy, a safer environment, and higher quality of life.
As the company's main aim is to make the lives of customers easy, they have established an efficient customer support system, too. The three services that are integrated together offer their own customer services. All the channels are mentioned here.
MetroLinx Customer Support
MetroLinx is the parent company for the largest transportation system in Canada. The integrated regional transportation system is expected to serve more than 10 million people by 2041. It includes transportation through buses, streetcars, light rail, and subways.
Contact Information
For any information or queries related to MetroLinx and its operations, you can visit the contact us page on their website. You can reach out to them in 3 ways.
Call
The easiest and most convenient way to contact them is through their phone number and fax.
Phone: 416.874.5900
Fax: 416.869.1755
Metrolinx office address
The webpage includes a map for all those who want to reach out to them through their office. Their office is centrally located in Toronto. There are a number of customer care representatives at the office that will assist you through your queries. The address is:
97 Front Street West,
Toronto, ON M5J 1E6
Feedback and Complaints Form
The third way to connect with them is by submitting a feedback form. Once you submit the form, the customer care representatives contact you themselves. This feedback form is only for comments and queries about MetroLinx. It requires you to enter details about yourself, comments or questions, and your preference on how you would want the customer support team to contact you. You can choose from mail, phone, or email. If you just have to submit a comment and don't require a response, just click the option 'don't require a response'.
For those who do, MetroLinx replies in a prompt manner.
Staff Portal
MetroLinx staff portal is for staff members. They can log in with their credentials and access several tools to manage their account and registrations. For any issues with the portal sign in, employees can call the IT help desk at 416.202.5000.
GO Transit Customer Support
GO Transit is a division of MetroLinx which operates in the Greater Toronto and Hamilton area. In 2008, MetroLinx increased the number of train trips by 500% and added eight new stations. As a result, the networks expanded by 70 kilometers and more than 13 million passengers used the trains.
Contact Information
Canadian citizens can contact Go Transit in many ways.
Frequently Asked Questions
For quick answers, you can go to the Frequently Asked Questions section.
Customer Comment Form
Another way to reach out to Go Transit is by filling a customer comment form, which is on the website. The form asks you your basic information, your query or comment, and your experience with GO Transit.
Metrolinx Call Center
You can call them and talk to a customer care representative. You can contact them through the following numbers:
416-869-3200 Toronto (local calling area)
1-888-GET-ON-GO (438-6646) toll-free
1-800-387-3652 TTY teletypewriters only
You can contact them:
Monday to Friday, 7 am to 11 pm.
Weekends, 8 am to 9 pm.
Thanksgiving Day (October 14, Monday), 9 am to 5 pm
GO Transit also offers a 24/7 helpline to report crimes or any security matter: 905-803-0642
Mailing address
You can also write to them at:
GO Transit, a Division of Metrolinx
20 Bay Street, Suite 600
Toronto, ON M5J 2W3
Canada
Customer Service Center
The customer service center is also available where you can go and meet the customer care representative in person for your queries and comments. The center timings are Monday to Friday, 5.45 am to 12.45 am. On the Weekends and holidays, you can visit from 6 am to 12.45 am. The address is:
Customer Service Centre at Union Station
Union Station (York Street entrance)
35 York Street, Toronto ON, M5J 0C7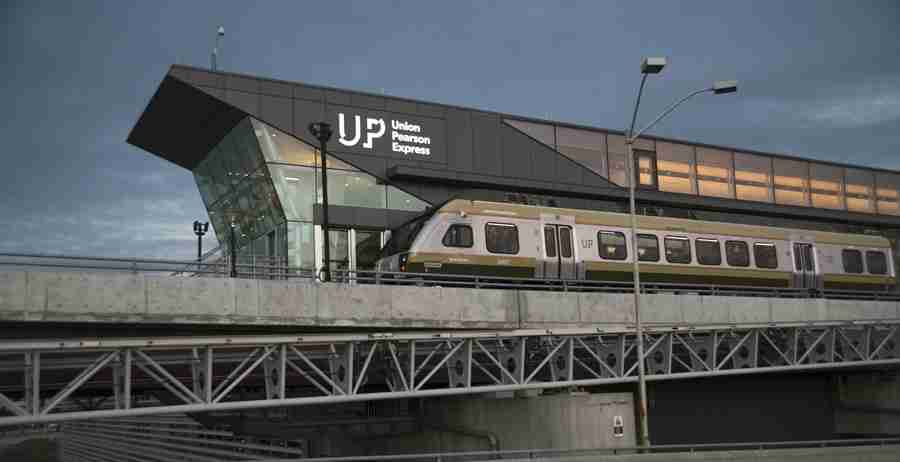 UP Express Customer Support
Union Pearson Express is an airport rail link that runs from Union Station Downtown Toronto to Toronto Pearson International Airport.
FAQs: You can find quick answers to common questions by visiting their Frequently Asked Questions section.
Contact Us Form: You can fill in a contact us form and send in your query or question.
Phone and Mail: Same as MetroLinx details
PRESTO Customer Support
PRESTO Card is an online payment system for the public transit system in Canada. Through this card, you can pay for tickets, tokens, and passes. It is convenient, efficient, and simple. You can contact PRESTO through various channels including:
By Chat: You can start a chat directly with a customer care representative. The virtual assistant is available for chat 24/7.
By Email: You can write an email to them about your query or comments directly from their portal.
By Phone: For people within Canada, the local helpline is: 1-8-PRESTO-123 (1-877-378-6123)
By Mail: You can write and mail it to them on this address:
PRESTO Customer Service Centre
PO Box 1051, Thorold ON L2V 5A8
Customer Service Outlets: You can also find the closest customer service outlet and meet a customer care representative in person.
Social Media Support
You can connect with each of the divisions of MetroLinx through their social media pages.
MetroLinx
GO Transit
UP Express
PRESTO Card
MetroLinx cares for its customers. If you want to give feedback or want to learn more about their service, you can contact them through the above-mentioned ways.