McDonald's started out as a small hamburger stand in California owned by Dick and Mac McDonald. The restaurant caught the attention of Ray Kroc, a milk shake maker distributor, in 1954. So intrigued by the concept of fast service and consistent food, Kroc wanted to open more restaurants just like it, with a plan to sell eight of his milk shake makers to each one. The brothers agreed, and a year later the first McDonald's, with the legendary Golden Arches, was born.
Over 2 million customers walk into McDonald's restaurants in Canada each day. There are over 1,400 locations spread across the country. The Canadian franchises and corporate employ more than 90,000 Canadians in restaurants and behind the desks of the customer service department.
Since the first location opened in Ontario in 1968 to this day, McDonald's Canada franchises are becoming an increasingly bigger part of the economy. They create many new jobs every year and their employees receive training at all levels. Whether they are in charge of prepping, cooking fries, taking orders or answering calls, each employee is trained to assist the customer the best they can.
McDonald's Canada's website offers visitors all the contact information needed to ask questions, give feedback on general issues or on restaurant specific matters. This article will explain what departments help with general matters and how to find and contact specific restaurants located all over Canada.

Using McDonald's Canada's FAQs page
From their contact page that lists phone numbers, surveys, and the P.O. Box mailing address, you can also access the FAQ page. The page is similar to a self-help support page in the way that it lists topics which answer some of the most common questions. You can browse for information on franchising, donations, employment, food quality, and more.
Some topics will have more articles attributed to them than others. This means that to get more information on some subjects you will have to either place a call to the customer service office or send them an email. If you have questions about a specific restaurant, you can use the following instructions to get the contact information you need.
How to use the restaurant locator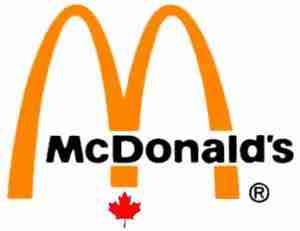 Using the restaurant locator feature on McDonald's Canada's website is easy. To open the app, you can click the "Locate" button on the top menu, next to the search feature. After that, you can type in a postal code, city or province to find relevant locations within how many kilometers you specify (5 to 50km).
You can also use the "Locate Me" feature and search for the nearest restaurants to you. To further filter out locations you can choose to display results that also have 24-hour service, drive-thru, All Day Breakfast, mobile offers, indoor PlayPlace, outdoor seating, McCafe, and Wi-Fi.
The results can be listed in map view or list view. We recommend using the map to get a better sense of where the restaurant is. You can also click on "Get Directions" to get route displays and travel time estimates. All restaurants listed will also have a phone number attached should you need to call ahead or register a complaint afterwards.
Contact McDonald's Canada via phone
If you want to call them, you can do it by dialing 1 888 424 4622 between 9:00 a.m. and 7:00 p.m. EST Monday through Friday, and between 10:00 a.m. and 6:00 p.m. EST on Saturdays. The line is closed on Sunday.
How to email McDonald's Canada
From McDonald's Canada's contact page, you can access an email contact form, or you can access it from here. The customer service department wants to be able to classify all incoming emails accordingly, which is why they require a couple of steps.
This is where you can type in your text message and where you also get to choose a topic that best describes your message
The second step is optional in some cases. You should use this when your feedback or questions apply to a specific location. If that is the case, a map locator will be given to help you make your selection
In the final step, you are asked to share your contact details such as full name, e-mail address, postal code and phone number. You can also specify if you want to hear back from a representative or if you don't require a response
Depending on what your inquiry or feedback you may sometimes hear back from a customer service representative even if you didn't request it. In most cases, the latter applies when you make a complaint but failed to provide sufficient proof. Someone may contact you then to confirm your claims.
Restaurant-specific guest satisfaction surveys
One of the easiest ways to provide feedback is to take this online survey. If you still have your bill from the restaurant you visited, you can input the restaurant's number in the given box and begin the survey. The restaurant number is the first string of digits that appears on your bill after "Store#:" and before the restaurant's phone number. You'll find a visual guide on the survey page.
Mailing address for McDonald's Canada
You can write a letter to McDonald's Guest Contact Centre if you want to share your feedback. You can mail it to
P.O. Box 61023,
Winnipeg, MB R3M 3X8
There are of course quicker ways to ask questions and get answers. Sending letters is usually preferred for official documents or business proposals.
Contact McDonald's Canada via social media
McDonald's Canada is present on Twitter, Facebook, YouTube, Snapchat, and Instagram. However, only the first mentioned social media platform can also assist customers with general inquiries or additional contact information.
Twitter
@McDonaldsCanada serves as a place where you can get the latest scoop on promotions, events, menu changes and all other McDonald's-related posts. You can also send a private message with feedback or questions between 9:00 a.m. and 7:00 p.m. ET from Monday through Friday and between 10:00 a.m. and 6:00 p.m. ET on Saturdays.
Of course, you can send a text at any time but you should only expect a reply during the hours of operation.
Dual language support
You can view the McDonald's Canada website in English or French by selecting the desired language from the top right corner of the site. All information is translated, from the product listings to the contact information. You can even access McDonald's Canada's French Twitter page for news and customer service assistance in French.