Are you looking for vegan-friendly, cruelty-free cosmetics? Then Lush Canada is the place for you!
The beauty industry will vouch for the fact that Lush Cosmetics is the pioneer of all natural products. It's the brainchild of Mark Constantine and Liz Weir.
The duo came up with this idea after a chance encounter. One thing led to another and Lush was born.
Lush started off in 1995 as a home-based firm. In due time, the home venture in Poole, UK transformed into a global enterprise. Lush currently has over 1000 stores that are spread across the world.
A couple of hundred of which are located right here in Canada.
The cosmetic company is the flag bearer of environmentally-friendly products. From luscious bath bombs to milk creams–everything sold here contains freshly extracted plant-based products. This eco-friendly vision has created quite a buzz in the market. And they've got an enviable customer base dubbed as the 'Lushies'.
Both of these factors allow it to thrive and expand their ventures.
But all this couldn't have been possible if the store-owners weren't dedicated to their cause. They back it up with continuously enhancing the customer experience. It's this quality that makes them a crowd favourite in the beauty industry.
Do you want to contact Lush in Canada? Read this article to get an overview of Lush Canada's spectacular customer support service. From the details about contact information to discussing customer-centric features of its official website– this article covers it all.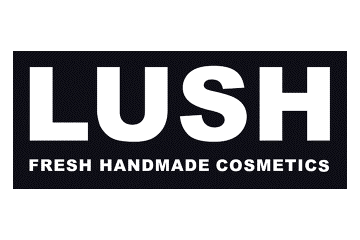 Calling Customer Support
Did your order get misplaced? Do you want to contact Lush Cosmetics for collaboration?
Calling Lush Canada's customer service might not be an everyday thing. But there are some instances where direct contact is the only way to go. The cosmetic company has set up a North American hotline for this. That's because they understand that sometimes client's need to get in touch immediately.
Are you one of those individuals? Then all you've got to do is dial 1-888-733-5874.
Additionally, the Lush has listed all the landline numbers of its Canadian outlets on the official website. This ensures that one way or another, you can reach them without any obstacles.
Connecting via Email
In this virtual era, communication via emails is the best way to contact 'official sources'. Emails provide you with a platform that can accommodate pitches, queries, updates and more. Moreover, it allows you to attach files and send images too. These characteristics make email the most commonly used method to reach Lush.
Now, Lush is a pretty high-profile business. So it's safe to assume that their inbox must be jam-packed with various emails. Does that mean you'll have to wait for your replies?
Not necessarily! The beauty giant has set up multiple email accounts to optimize communications. Each of these email addresses is created for certain members of their target base. This sort of segmentation permits them to attend to everyone's need in the quickest way possible.
Here's how you can contact Lush Canada via email:
Lush Customer Support: customercare@lush.com
Lush Media Support: pr@lush.com
Lush Affiliation Support: bloggers@lush.com
Lush App Users: lushapp@lush.com
Are you a bit old school? Do you want to mail the company some prototypes? Then you might wish to post your query to Lush Canada's headquarters.
Their mailing address is as follows:
Lush Fresh Handmade Cosmetics
8680 Cambie Street
Vancouver, British Columbia
Canada V6P 6M9

Being Social: Lush Social Media Channels
Are you interested in getting some fresh updates 24/7?
Lush Cosmetics has a deliciously tempting beauty line. You can expect an explosion of pretty aesthetics and peppy content on these forums whenever you drop in.
But apart from promotions, social media managers also act as online customer support. This allows you to drop questions related to the products or Lush's campaigns.
Here are all the ways to reach them:
Moreover, these social media accounts are exclusively created for North American customers. This ensures that their social updates are region-specific.
Customer Care Center
Are you curious about how the store operates?
The official website for Lush Canada answers all your queries via the Customer Care Center. This little section of the website addresses all the common issues that a customer might have. You'll find the Customer Care options placed right at the bottom of the home page.
This helpful selection includes:
After choosing your option, you'll be directed to the specific page. Most of these pages will provide you with further choices related to your requirements. The company's primary goal here is to be thorough with this self-help guide. They've tried to list all possible problems and cover all the basic questions that might crop up in a shoppers mind.
On the whole, the customer care center is the one-stop-spot for all your questions.

Other Customer Service Options
Location-Specific
Is there a Lush store near you? You may find that out by going to Lush Canada's find a shop page. Then type in your location right after you land on this page. After this, the website will direct you to the link that covers your city/area.
What to expect here? The company has been really thorough in this section. Visitors will find an overview of the stores in their area with the help of a well-marked map. Moreover, a list of stores is available for browsing just below the map. You may browse the list or use the search bar to look at a particular place.
The best part is that the list doesn't just feature the address of the outlets but it also has listed its phone number. That means apart from the main hotline, you may contact the store directly via its own landline. How great is that?
Bonus: Lush has also created a nifty ingredient finder for its website. All you have to do is type in your favourite ingredient on the search bar. And then you'll instantly be directed to a list of products that features it.
Stay Updated
What's new at Lush?
You can subscribe to Lush's newsletter to get all the new updates about the store. From fresh new product lines to exclusive deals― this subscription ensures that you're always kept in the loop. It is certainly the best way to keep tabs on all things Lush!
Wrap Up
All in all, like its innovatory products Lush Cosmetics is prevalent in customer service too. They've gone the extra mile to bridge the gap between the store and its online shoppers. Therefore, you won't find any difficulty in contacting them or finding answers when during Lush-centric emergencies.