Lufthansa is the largest airline in Germany and one of the largest in all of Europe. Germany had its very first airline in 1926 called Deutsche Luft Hansa. This airline was used by residents for local flights from the days of the Weimar Republic until the start of World War II. After the war, German businessmen tried to re-form this airline business in the city of Cologne.
In 1955, Lufthansa began to service domestic and international flights around Europe and to the USA. Today, Lufthansa has a fleet of over 260 planes and flies to around 220 destinations around the globe. Lufthansa is known for its many alliance subsidiaries, including Swiss Global Air Lines, Austrian Airlines, and Brussels Airlines. With all of these subsidiaries, Lufthansa is easily the most powerful airlines in Europe, with over 100 million customers flying on one of these airlines each year.
Lufthansa Canada customer service
Now that Lufthansa is a global business, there are numerous ways anyone can get in touch with its customer care division. The simplest way for a Canadian to reach a Lufthansa customer service representative is to call (800) 563-5954. This office is open from 8:00AM-10:30PM every day of the week.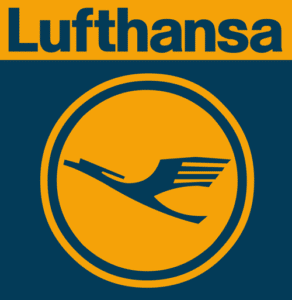 For those out there who want a bit more information on Lufthansa, don't fret. Below, you'll find a list of official links that will tell you everything you need to know about this powerful company.
Although Lufthansa is based in Cologne, Germany, it's probably easier for a Canadian resident to send a physical letter to this address:
Lufthansa German Airlines
Customer Feedback
Station Main PO Box 1588
Peterborough ON
K9J 7H7
Canada
Lufthansa is active on most social media platforms nowadays. If you are interested in "friending" Lufthansa on Facebook, look no further than this site. Instagram users can easily follow Lufthansa on this website. People who prefer Google + can check out Lufthansa's page here. Lastly, Twitter lovers can follow Lufthansa's tweets by using this link.