Second place is great, but let's be honest, everyone wants the gold medal. No company in America wants first prize more than Lowe's. Although this home improvement company does everything right, it just can't seem to beat out that pesky competitor known as The Home Depot.
For a bit of background, Lowe's was first officially known as Lowe's North Wilkesboro Hardware store in North Wilkesboro, North Carolina. It was named after Lucius Smith Lowe who opened the store in 1921. After Lowe died in 1940, he passed the business on to his children. Throughout the years, Lowe's expanded its operations across the USA, Mexico, and Canada.
Although Lowe's has almost 70,000 store locations and it officially a Fortune 500 company, it is still only considered the second best store location in the home improvement space both globally and nationally. In the future, Lowe's hopes to be crowned the top dog. With this goal in mind, Lowe's is slowly expanding operations into Australia. Alas, until that golden day on the top of the pedestal, Lowe's must be contented with its shimmering silver status.
Lowe's customer care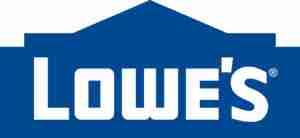 Canadians looking to get in contact with Lowe's should use this telephone number (800) 445-6937. For those looking for a bit more detailed information on this company, follow the links below.
People who need to send Lowe's a handwritten note should use this address:
Lowe's Headquarters
1000 Lowes Blvd
Mooresville, NC 28117
You can also call this Mooresville headquarters by using this telephone number (704) 758-1000.
Lowe's Canada is highly active on a wide variety of social media platforms. First, Facebook users can "friend" Lowe's Canada by using this website. People who love to tweet like a bird in the sky can follow Lowe's Canada's Twitter feed here. Instagram users can follow Lowe's Canada on this webpage. And, lastly, Pinterest fans can take a peek at what Lowe's Canada is up to on this link.