Live.com connects you to Microsoft-powered online services. From email hosting to online office tools, your single Outlook account is used to manage all of your tasks, keeping things straightforward and you productive.
The platform has certainly come a long way since its launch as Windows Live on November 1, 2005.
Once you login to your Live.com account you are given access to Outlook online, a calendar, an online directory, photo storage, task manager, and Office Live.
From Office Live you have everything you could hope for in a digital office. Word, Excel, PowerPoint, OneNote, Sway, Flow, and paid Office Online subscription tools are all at your disposal.
The convenience of having all your software available online has swayed many individuals and businesses to favor Live.com. Here we'll be taking you through the various ways that you can get in touch with customer service today.
Contact Live.com Canada by Telephone
The only support telephone number for Live.com users is 1-800-642-7676, available Monday to Friday from 6AM to 10PM PST, and on Sundays from 7AM to 6PM.
Microsoft's phone support team will guide you through any concerns which you may have. Alternatively, in-app support is also available.
However, if you are encountering any problems with a paid Office or Windows product's accessibility features, then try giving Windows & Office Accessibility Support a call on 1-800-936-5900, available Monday to Friday from 6AM to 10PM PST, and on Sundays from 7AM to 6PM.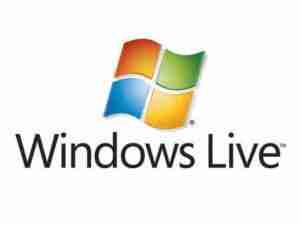 Live.com In-App Support
If you encounter any issue using Live.com's services, then click on the information icon indicated by the symbol '?' then pick 'Help.'
Either select 'go here' to access answers to frequently asked questions, or type your query into the text box provided and click the 'Get help' button.
Getting in Touch with a Human Support Agent via Live Support
Click here to initiate a live chat request with a Microsoft support agent. Staff are available around the clock to assist with any queries which you may have, from technical issues to information concerning address, telephone numbers, and support services themselves.
Waiting times are seldom experienced, ensuring that you receive the help that you need in a timeous fashion, and you can chat with an expert 24/7.
Get Help from a Virtual Agent
Microsoft have a virtual agent ready assist with all basic queries. Click here to begin a chat with the virtual agent who will guide you through the various support sections at your disposal, whilst doing its best to troubleshoot and resolve your issue.
Locating a Microsoft Store Near You
Microsoft's 'Find A Store' feature makes finding an outlet in your area easy. Here you will be able to purchase Microsoft products, as well as receive support for Microsoft software and online services such as Live.com and Office Online.
Simply click here to access the store finder, or visit the Microsoft homepage and click 'Store Locations' in the footer.
General Product Support
General product support for all Microsoft products can be found here. The knowledge base covers Live.com, as well as all other products and services provision by Microsoft.
You can follow the wizard, starting by entering your query into the text box provided after selecting 'Get started.' It will attempt to guide you to a resolution, after which you are presented the option to contact live support, or receive a call back. Support is provided for the following platforms:
Windows

Office

Outlook

Microsoft Account Services

Skype

Edge

OneDrive

Surface Devices

Microsoft Store

Xbox

HoloLens and Windows Mixed Reality
Find Support for a Business Product
Those who use connected business products in conjunction with Live.com can find assistance here. Either type your product into the text box provided or select it from the list displayed.
Dedicated business level support is also available at a surcharge, while premier level support packages are also offered.
Microsoft Store Support
If you have purchased Office 365 or another product from the Microsoft store and require assistance regarding your order due to a technical or any other issue, then call Microsoft Store Sales and Customer Support toll-free in the US and Canada on 1-877-696-77-86, or 1-877-MY-MS-STORE. Microsoft store customers from Saint Pierre and Miquelon should rather call 1-800-642-7676, or 1-800-MICROSOFT, toll-free.
Microsoft Canada on Social Media
You can find company updates and promotions listed frequently on Microsoft's social media accounts. Localized Canadian social media profiles are available for Microsoft's Twitter, Facebook, Instagram, and YouTube.
Microsoft Canada Facebook
Microsoft Canada maintains a large following of approximately 13 million users. With frequent product updates and news concerning community events held around the world, Microsoft's Facebook is busy but does not provide support via Facebook Messenger.
Instead you are referred to the general support page earlier provided.
Microsoft Canada Twitter
@microsoftcanada maintains a feed which is quite similar to that seen on Facebook, listing product and software developments, as well as upcoming events, launches, and promotions.
No support is provided via Twitter, but staff do occasionally respond to Tweets.
Microsoft Canada Instagram
@microsoftcanada is a showcase of photographs from local Canadian events funded by and participated in by the company. From small personal meetings with learners and the like, to large events and local product launches, Instagram updates the community with events which are truly Canadian.
Microsoft Canada YouTube
Microsoft Canada on YouTube is a look at Microsoft's involvement in the local Canadian community.
From overviews of their 'Smart Cities' program, to collaborations with learning institutions, and even student spotlights, the company's YouTube channel is a great source of local news, but of course provides no support.
Microsoft Technical Support on YouTube
Microsoft's customer service uploads self-help videos to their YouTube channel on a regular basis. There are also separate accessibility videos also available as a part of their channel.
These make a great alternative to the text-based knowledgeable otherwise resorted to before attempting to contact a support representative in person.
Microsoft Global LinkedIn
Updates delivered via Microsoft's LinkedIn profile are frequent and cover major world events primarily.
From insights from the SEO and board members, to employment opportunities and corporate contracts, LinkedIn is the best channel for those who have business to business interests at heart.