LinkedIn was initiated way back in 2002 in the living room of co-founder Reid Hoffman, but it was officially launched in 2003.
It's a web platform that aims to connect professionals around the world to make them more productive, efficient, and successful in their respective careers.
Headquartered in Silicon Valley, LinkedIn has 33 offices around the world.
From a simple job-seeking website the platform has evolved into the world's largest professional network, hosting more than 706 million users (17 million+ from Canada) from over 200 countries and territories around the world.
Apart from users, the platform has a massive global community of 16,000 full-time employees, 50 million+ listed companies, and 90,000 listed schools.
In December 2016, Microsoft acquired LinkedIn, bringing together the world's leading professional network and the world's leading professional cloud.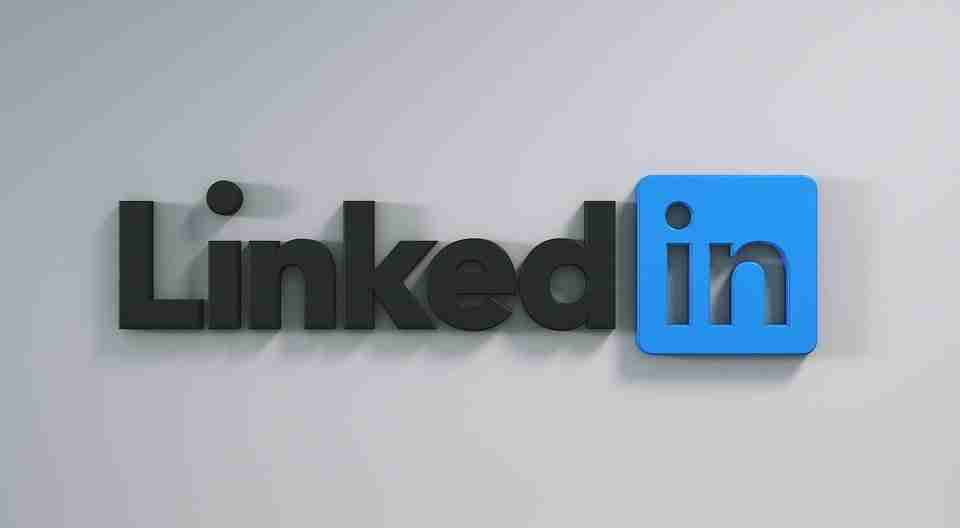 Today, under the leadership of Ryan Roslansky, LinkedIn has a diversified business model with multiple revenue streams, including member subscriptions, talent solutions, and marketing solutions.
In this guide, you'll learn everything you need to know about LinkedIn and its Help Forums.
How to Get in Touch with LinkedIn Customer Service
LinkedIn Help
The 'LinkedIn Help' page can be easily accessed from the 'Me' dropdown at the top-right corner of the homepage.
It was designed to answer any query you might have about the platform. Storing an enormous database of valuable resources, the page comprises a search bar at the top where you can look for useful information using keywords.
To make relevant information search remarkably easy for you, the platform organizes the resources into sub-sections listed on the right-hand side of the page.
In addition, based on its user insights, the page consists of a 'Popular actions' section that includes keywords like 'reset your password', 'change or add email address', 'update your subscription', etc. Clicking on any keyword will take you to the page you want to go on.
Besides, Linked Help has pages dedicated to the following two areas:
LinkedIn Homepage – FAQs
When you first sign in to your LinkedIn account, you're directed to the homepage that displays your feed, access to the profile, your connections, notifications, messages, and vacant jobs. On your LinkedIn feed, you get to view posts from your connections, the companies you follow, and much more.
Since LinkedIn's homepage is the place users are likely to spend most of their time on the platform, chances are they'll encounter more confusion and have more queries about it.
To address that, LinkedIn has a separate page called LinkedIn Homepage – FAQs. This page provides useful answers to the most common user queries, step-by-step guidelines on various popular actions, and links to relevant resources when required.
LinkedIn Feed – Overview
Your LinkedIn feed on the homepage provides you with valuable content that's relevant to what you care about and what you value. This can include sponsored content relevant to your interests or posts and activities by your connections and companies you follow.
Yet, LinkedIn empowers you to customize your feed and control the content displayed on it, including the language you want the content to be shown in. This way, you can stay informed about the latest news and updates in your professional world.
You can customize your feed by following or unfollowing connections, hashtags, and companies and by identifying topics that interest you. To manage your feed preferences, click on the three dots on the top right corner of any LinkedIn post, and click 'Improve my feed'.
Then, select the 'Hashtags' tab from the list on the left and click 'Follow fresh perspectives'. This should take you to an unending list of people, companies, and hashtags to follow. Making the right selections here will help you control what you see on your LinkedIn feed.
To learn more about the types of content displayed on your feed and how to manage them visit the LinkedIn Feed- Overview page.
LinkedIn Help Forum
If you do not find the information you're looking for through LinkedIn Help, you can always refer to the LinkedIn Help Forum.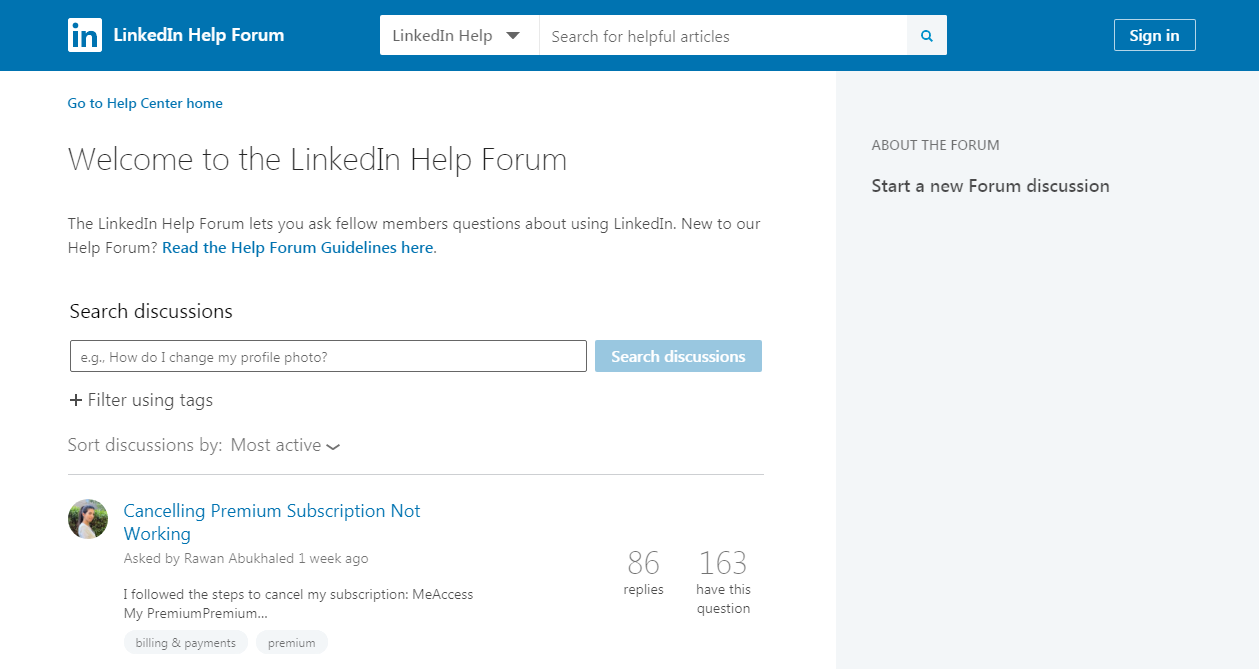 This page allows you to ask your fellow LinkedIn users questions about using LinkedIn. If you've spent time using LinkedIn, the platform can be a great way to help others and share your knowledge.
LinkedIn Business Solutions
Besides serving individual users, LinkedIn also delivers value to businesses, schools, government agencies, and libraries in various ways.
The Linked Business Solutions website categorizes the offerings into four main sections, namely Hire, Market, Sell and Learn. Let's take a look at them individually: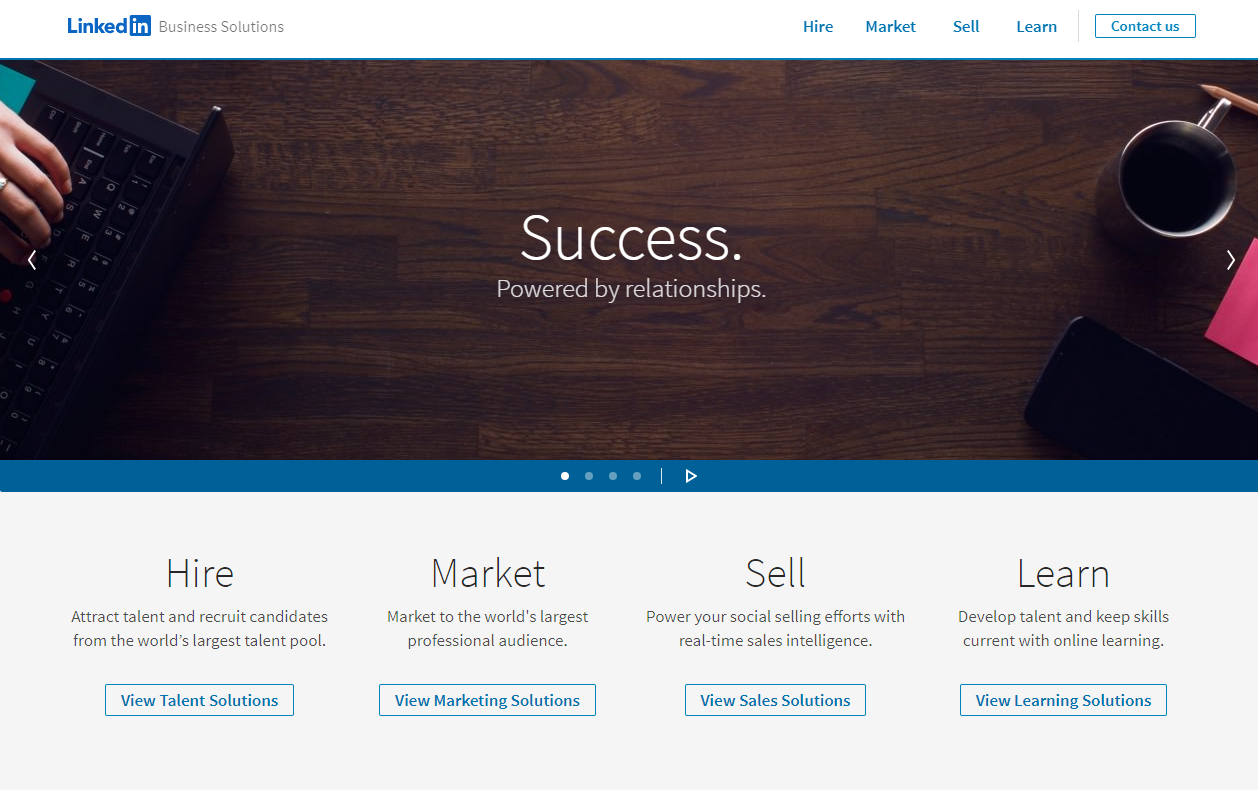 Hire: If you're interested in talent acquisition, click on this solution that allows you to attract and recruit talent from the world's largest candidate pool. To contact LinkedIn's talent specialist, fill this contact form.
Market: If you're a business looking to build brand awareness and market your products and services to massive audiences, you can leverage Text Ads, Dynamic Ads, Sponsored Messaging, Sponsored Content, and/or LinkedIn pages from the 'Market' solutions. To start managing your LinkedIn ad campaigns, visit the LinkedIn Campaign Manager.
Sell: If you're looking to boost your sales, LinkedIn's sales solutions, including its Sales Navigator tool, can help you achieve that goal. Impressively, the plan helps you find relevant leads, obtain real-time insights for outreach, and build relationships with prospects. It comes with a free trial. To contact LinkedIn's sales team, fill this form.
Learn: Whether you're a business, a higher education institution, a government agency, or a library, LinkedIn provides you with a profound solution called LinkedIn learning. It offers more than 16,000 insightful courses from industry experts. To chat with a learning solutions consultant, fill this chat form.
Final Word
To sum it all up, LinkedIn's enormous support database should be sufficient to answer your queries.
If you're an individual LinkedIn user, the 'LinkedIn Help' and 'LinkedIn Help Forum' offer tremendous insights and assistance.
If you're a business or other organization looking for relevant solutions, the 'LinkedIn Business Solutions' page should address all your organizational needs.