LG Electronics Inc. is an electronics company from South Korea. The company was originally founded as Hangul (GoldStar) in 1958. Lak-Hui (pronounced Lucky) was a sister company. In 1995, the two companies officially merged and became Lucky-GoldStar, known throughout the world simply as LG.
The company's famous catch phrase "Life's Good" is a trademark, not the name of the company, as many people have come to believe. LG Electronics produces all types of household electronics from toasters and radios to refrigerators and washing machines. It has four distinct business units: Home Entertainment, Mobile Communications, Home Appliances & Air Solutions and Vehicle Components. LG products are available all over the world, from the smallest stores to the largest retail outlets.
The company owns 128 operations worldwide, but the headquarters remain in South Korea at Yeongdeungpo District, Seoul.
LG: Canadian customer service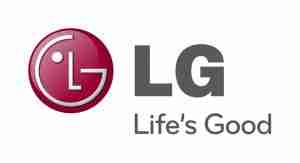 LG offers a wide range of help options. You can download product manuals, find answers to all types questions in the help library or watch an educational tutorial video. You can call the company complaint/support line toll-free at 1-888-542-2623, around the clock, 24 hours a day, 7 days a week.
If you can't connect with a representative, you can make an appointment and someone will call you back at a time that is convenient for you. Live chat is available Monday to Friday 9am to 9pm EST. If your problem isn't urgent or difficult to explain over the phone, you can send an email at any time. The company loves to hear from their customers. Leave them a quick note, complaint or complement on their feedback page.
The Canadian headquarters is located at:
20 Norelco Dr,
North York,
ON M9L 2X6
You can call the office at (647) 253-6300 Monday to Friday from 9am to 9pm. The office is closed on weekends and holidays. Stores offering LG electronic products can be found in every city, coast to coast.
LG Canada on Social Media
Connect with LG Electronics Canada on Facebook for all the latest news and trends in home appliances and cool gadgets. Follow LG on Twitter for a heads up on contests, promotions and super deals and join the LG Google Plus group to stay in the know. Many electronics today are designed for computer geeks and the tech savvy, but not LG. LG products are designed for the entire household, to make all your chores quicker and easier.