Lexus is a Japanese luxury car manufacturer. It is the premium division of Toyota.
The brand was born in 1989 as a result of the F1 project, which was envisioned by then Toyota chairman Eiji Toyoda. The objective of the F1 project was to produce the best car in the world, and it culminated in the creation of the Lexus LS 400. Even though vehicles sold outside of Japan were branded as Lexus, the brand only established itself in Japan in 2005.
The Lexus assembly plant in Cambridge, Ontario, is the first Lexus manufacturing site outside of Japan. Lexus is also a pioneering automobile company in Canada, offering a highly interactive mobile platform to users.
Since the company has such a large market here, Canadian customers might want to contact Lexus for a variety of reasons. We'll try to help you by describing all the different ways you can get in touch with them.
Contacting Lexus in Canada
Phone Number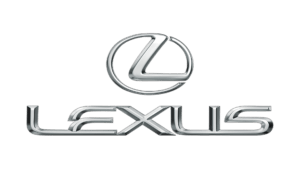 Lexus Canada has a universal phone number you can contact for a variety of purposes. You can reach customer service, financial services, guest services and even roadside assistance.
Roadside assistance is available 24/7, all through the year. You can call them if you have an emergency on the road, such as a dead battery, flat tire or empty fuel tank.
To reach one of these services, just call the toll-free number 1-800-26-LEXUS (1-800-265-3987). The number is available 24/7, but live representatives are only available Monday through Friday, between 8:00 a.m. and 6:00 p.m. Eastern Time.
Fax
There are also a couple of fax numbers available to help you solve your problems. Use 416-431-8035 to reach guest services. For financial services, use the general fax 1-800-665-4948 or (905) 513-9776 for Toyota and Lexus financial services in Markham, Ontario.
Frequently asked questions
The Lexus Canada website has an FAQ section to help you solve simple problems without the need of contacting an assistant directly. The scope of the questions range from tire pressure and size to vehicle importation, towing, the Lexus Enform suite and financial services.
Like with any FAQ, there is a chance you won't find what you're looking for, since it only covers some of the most common problems.
Contact form
Even though Lexus Canada does not have any explicit e-mail address, you can reach them through a contact form and they'll send a reply to your own inbox. Required fields are first and last name, e-mail address and the message itself, which has a 250-character limit. If you are a Lexus owner, you can optionally specify your Vehicle Identification Number for a more personalized response.
Chat with a dealer
The Lexus Canada contact page will also allow you to open a chat window to connect you to a dealer. First, you will talk to an online concierge that will try to identify your problem and direct you to a sales consultant.
If there is no person available to chat with you, you can select a local dealership from a list and leave them a message through a contact form. In this form, you can also leave your phone number and indicate which model you are currently interested in.
Request an appointment
If you wish to meet in person with a Lexus salesperson or bring your vehicle in for service, you can request a Sales or Service appointment through a form in Lexus Canada's website. You can leave a message up to 250 characters and point out the best means to contact you, be it phone or e-mail.
You'll also have to specify your dealership. Just introduce your postal code or province, or alternatively, search by dealership name. A map will be shown to you with the locations of the dealerships that satisfy your search criteria.
Request a test drive
Similarly to the "Request an Appointment" page, you can also request a test drive with an online form. You should choose which model you are interested in taking for a ride and specify which dealership you want to do it at.
In order for the car dealer to learn more about your interests and find out how to best serve you, you may list your favorite Lexus vehicles, what car you currently own and which models you are currently considering, even if they are not made by Lexus.

Maintenance schedule
If you're wondering when you should take your Lexus in for maintenance and what type of maintenance at what interval, there is a handy form in the Lexus Canada website to help you with that.
Just introduce your vehicle details, including model, year, engine type, transmission type, and mileage, and you will receive an indication of your next recommended service. Switch to the full schedule view to get a sense of all your vehicle's recommended services, up to several years in the future.
Social media
Like most major companies nowadays, you can follow Lexus Canada on social media.
Twitter
For short news, updates and other Lexus-related activity, follow the Lexus Canada feed in English (@lexuscanada) or French (@LexusCanada_FR) on Twitter.
Facebook
Lexus Canada is also on Facebook. Check out their page for the latest news, videos, promos and related comments. Facebook is also a good way to get in touch with Lexus Canada and ask them for information. They usually respond within a day, so it's probably even better than using the phone or a contact form.
YouTube
Visit the Lexus Canada YouTube channel for all sorts of Lexus-related material. You will find promos for specific models, technical parts explanations, crash tests and even original footage of other events sponsored by Lexus.
Guest services
If you prefer talking personally to an assistant than filling contact forms or making phone calls, you can visit the Lexus Canada guest services. The address is One Toyota Place, Toronto, ON, M1H 1H9. Lexus Canada shares the guest service location with Toyota offices.
Financial Services Mail
If you are not a fan of e-mail, social media or the Internet altogether, you can also deliver a letter to the Lexus Canada Financial Services. Send it to the following address:
Lexus Financial Services
80 Micro Court, Suite 200
Markham ON L3R 9Z5