Lenovo Group Limited was founded in 1984 in Beijing, China. It is a multinational technology company that designs, develops, manufactures, and sells computer systems, laptops, smartphones, IT software, and smart televisions. They are known for their market for computers and laptops. Their operations expand in about 60 countries including Canada.
The company became the world's third producer of smartphones in 2014. In 2015, it was listed among the top 100 global brands. Today, over 160 countries purchase their products and services.
In addition to to smartphones, they create laptops, tablets, workstations, desktops, software, and warranties. Lenovo also provides various hardware, configuration, and implementation services. Their operational centers are located in Beijing, Singapore, and Morrisville, NC. Customers may shop directly from Lenovo or from one of their authorized suppliers, including Amazon, NewEgg, Office Depot, Staples, and Office Max.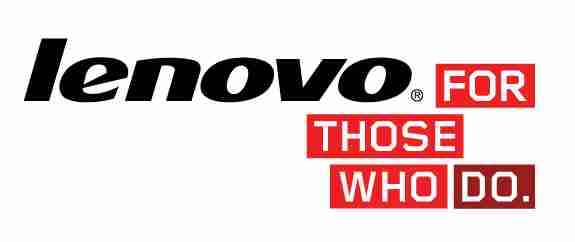 Lenovo is committed to taking care of their employees and seeks to cultivate an environment of diversity, innovation and inspiration. Additionally, Lenovo contributes 1% of their revenues to global projects.
Lenovo is dedicated to transforming the customers' experience with technology. The company believes in innovation and re-imagining technology to enhance and elevate human capabilities. Lenovo has a revenue of $43B and they sell four devices per second, as per their records. Lenovo owes its success to its loyal customers.
If you are living in Canada and want to connect to Lenovo's customer service, there are many channels you can take. Broadly, they are categorized into 'Resources' and 'Customer Support'.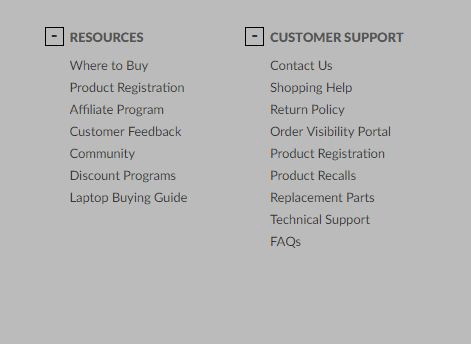 Resources
In this section, you can find a list of online resource tools available. Customers can easily navigate through these options to find solutions to their queries. These links make it easier to read and understand through the policies and services. Let's review each of these resources that Lenovo has to offer.
Where to Buy
Since Lenovo has a wide network of business partners who sell their computers and laptops, the 'Where to Buy' option makes it easier for customers to search for all the resellers. For all of those who are looking for new laptops, Lenovo gives a list of trustable and genuine sellers of their products. They also give a link that redirects udders to these websites. There is a list of national sellers and retail stores nearest to you.
Product Registration
Through this link, you will be directed to the page where you can register your product online. You can do this in a single click without having to go to their stores.
Affiliate Program
The Lenovo affiliate program gives users the chance to earn by joining the program and marketing the Lenovo products.
Customer Feedback
Lenovo has a customer feedback option where they encourage their users to write their reviews and feedback – both good and bad. Since they aim to work with more advanced technological solutions, they encourage feedback and suggestions.
Community
Lenovo believes in giving back to their community and thus has an active community for all those who share the love for technology. They provide support and opportunities to connect with one another and share ideas. There is a list of events that users can view and attend if they wish to.
Discount Programs
Lenovo keeps you updated with all kinds of discounts that you can avail on their products. You can look up for discount programs here and avail them.
Laptop Buying Guide
This informative laptop buying guide is essential for every customer to read before making a decision. Lenovo makes it easier by bringing all the information at one place. You can simply go through the guide and by the time you finish reading, you will know what you need to buy.
Customer Support
Lenovo covers many customer support topics in this section to make the Lenovo experience as easy for the customers as possible. Whether it is about the return policy or about technical support, Lenovo's active customer support team ensures that you are covered.
Contact Us
Lenovo prizes its customers and strives to provide the best service possible. For answering questions on their website, customers will need to set up an account. There are several numbers to call as well.. The company customer care representatives can be reached through their helpline – 1-855-253-6686, Monday to Friday from 8am to 9pm ET.
Some other helpful numbers and URLs include:
For assistance regarding replacement of older parts, call 1-800-388-7080. For all other parts, visit this page
To view the status of an existing order, call 1-855-253-6686 and choose option 2. Or follow this link and enter the necessary phone and order numbers.
To find the nearest retailer for Canada residents, visit this URL
For returns, first use this page. If customers require further assistance, the number to call is 1-855-253-6686.
To look up a warranty status, visit this webpage.
To register a product for customers who do not yet have an account, visit this link.
To file a complaint with Lenovo, call 1-855-253-6686.
For product support, visit this page.
Shopping Help
The shopping help link directs you to everything about shipping and delivery. Once you have made the order, you can track it and find out everything you need to know. This section has three categories:
Shipping and Delivery: This covers the order status, problems with your order, and shipping information for your order.
Returns and Cancellations: Here you can find the return policy on your order, how to cancel your order, and why your order was canceled.
Payments and Price Protection: Here you can find price protection policy, payment information, and shopping information.
All three sections have details instructions and guidelines about Lenovo's policies and terms. You can go through them and you will know what to do about your order.
Order Visibility Portal
You can track your order or check its status at this page.
Product Recalls
Find the product recall information here.
Replacement Parts
You can find the specific replacement parts you are looking for here.
Technical Support
For any kind of technical support related to your PC, data center, mobile, or Smart products, you can visit the technical support link.
FAQs
The frequently asked questions tab includes a wide range of questions and queries answered actively by the customer support team. Here you can find a wide range of questions and their answers. If you have any sort of question, you can leave it on their FAQs section and they will respond to you promptly.

Staying Connected
Lenovo also gives the users a chance to stay connected to them. For this, you can sign up to their newsletters and stay updated on their offers and happenings. Or you can follow them on social media.
They are very active on social media. Customers can interact with their team through these networking platforms.
Lenovo takes their customer support very seriously, which is why you will find almost everything present right there on their website. You can look up for support topics on their website and find answers to your queries. For all else, you can always talk to them live through their hotline.
Site Map
Lenovo also has a site map link where you can find topics to easily navigate through the website.
The company ensures that the customers will be heard and their issues will be addressed. And this is what makes them one of the global leaders in technology-innovative products.